These are the new 2012 Joe Cullen Contender darts from Unicorn.
They were kindly donated by Puredarts.co.uk and can be bought from there site for £34.98
CLICK HERE
You can also win these in our Grand Slam Fantasy League Comp
HERE
The darts come in a blister pack and are supplied with the Unicorn plastic Compact case, there is 8 plastic flight protectors and the darts are fitted with Gripper 2 shafts. Not quite sure what shape the flights are, they look a kind of cross between standard and kite shape, and they have the Joe Cullen signature on.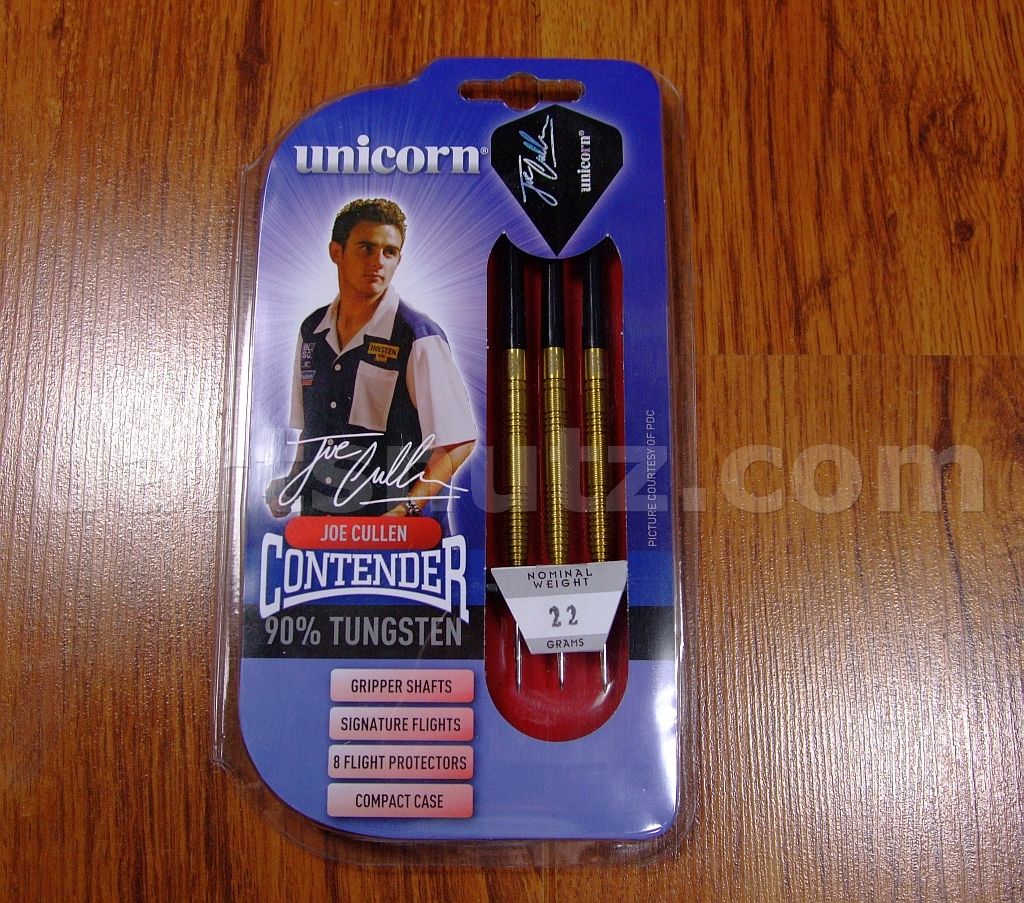 The barrels are 90% tungsten and as far as I'm aware golden ti-nitride but it does not say so on the pack.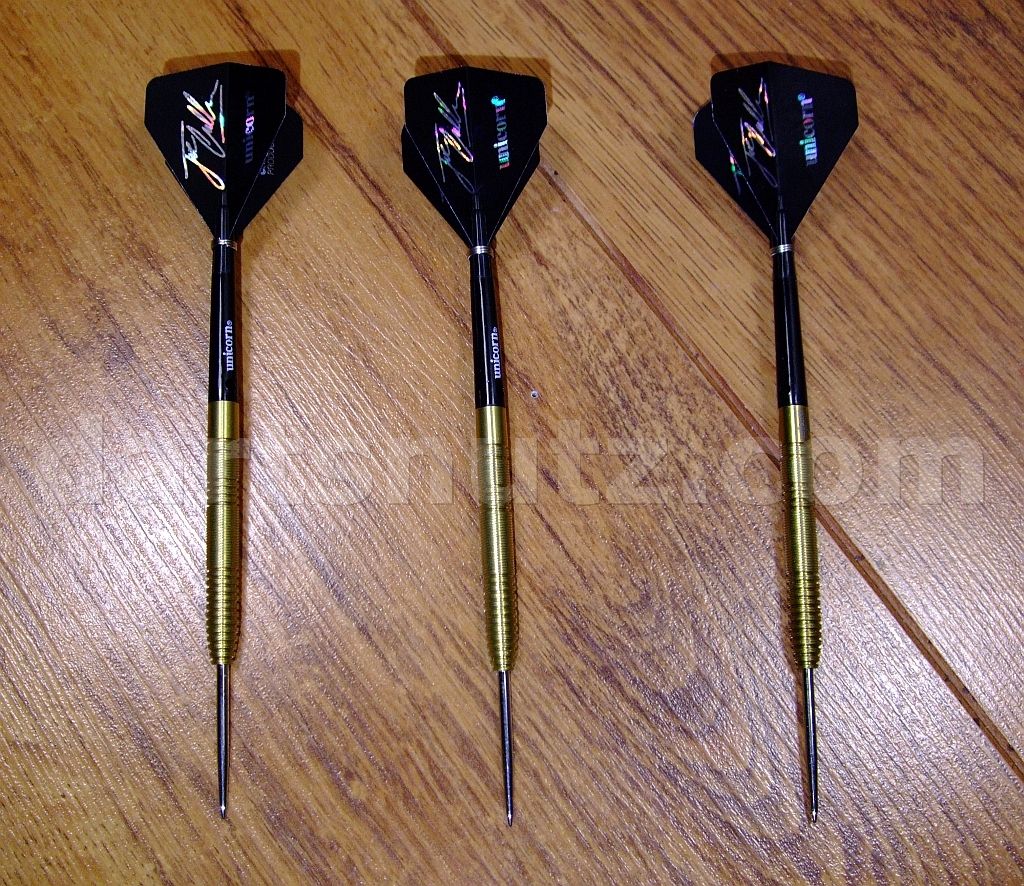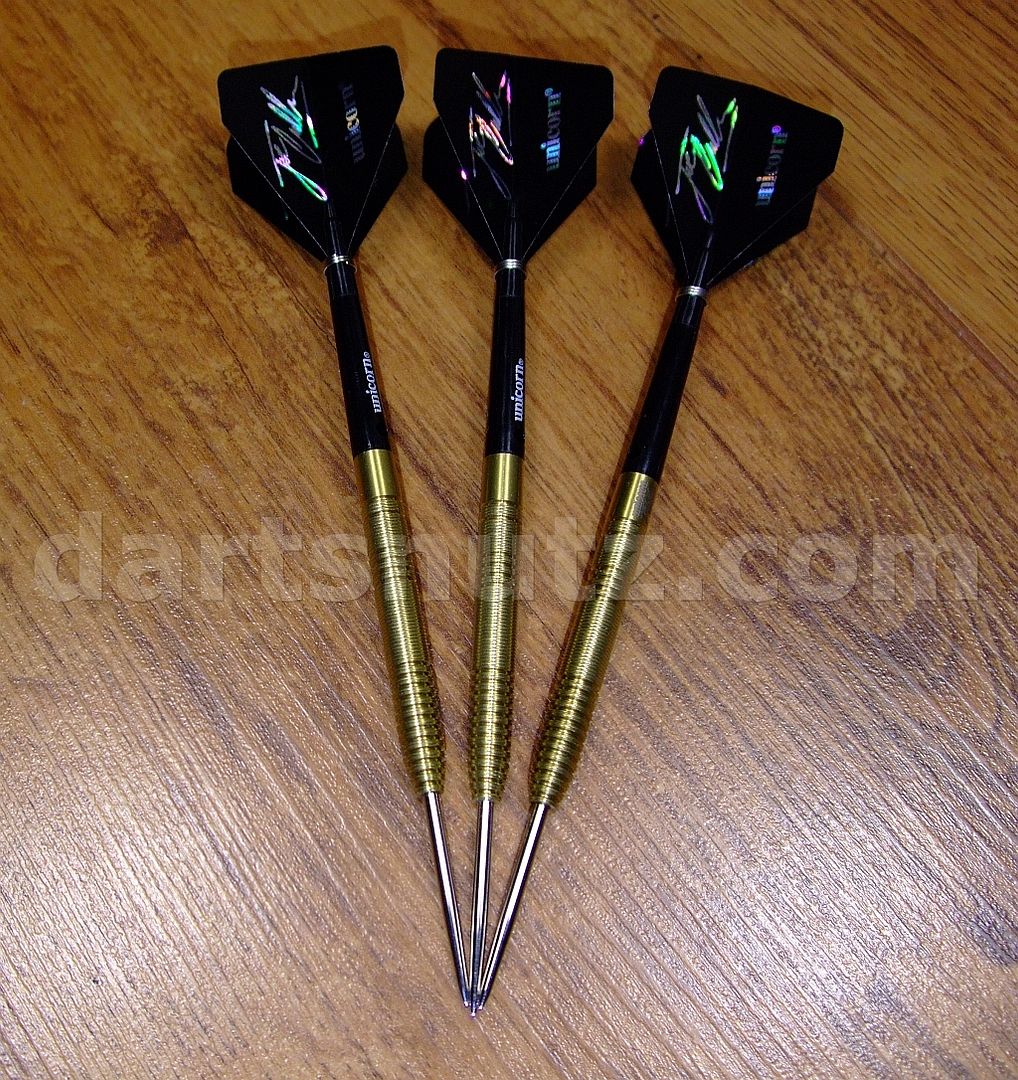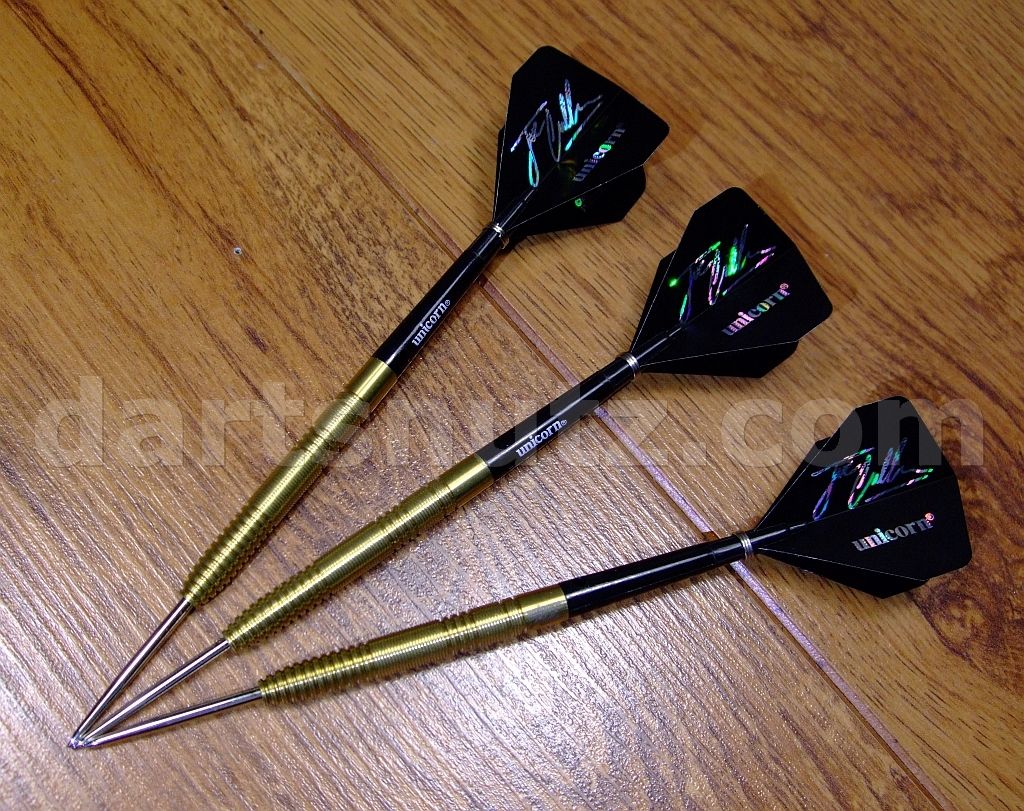 As you can see from the pics the barrels have a micro grip all along the barrel with a ringed front section, I would say its more grippy at the front and a high level grip.

Barrels measurements: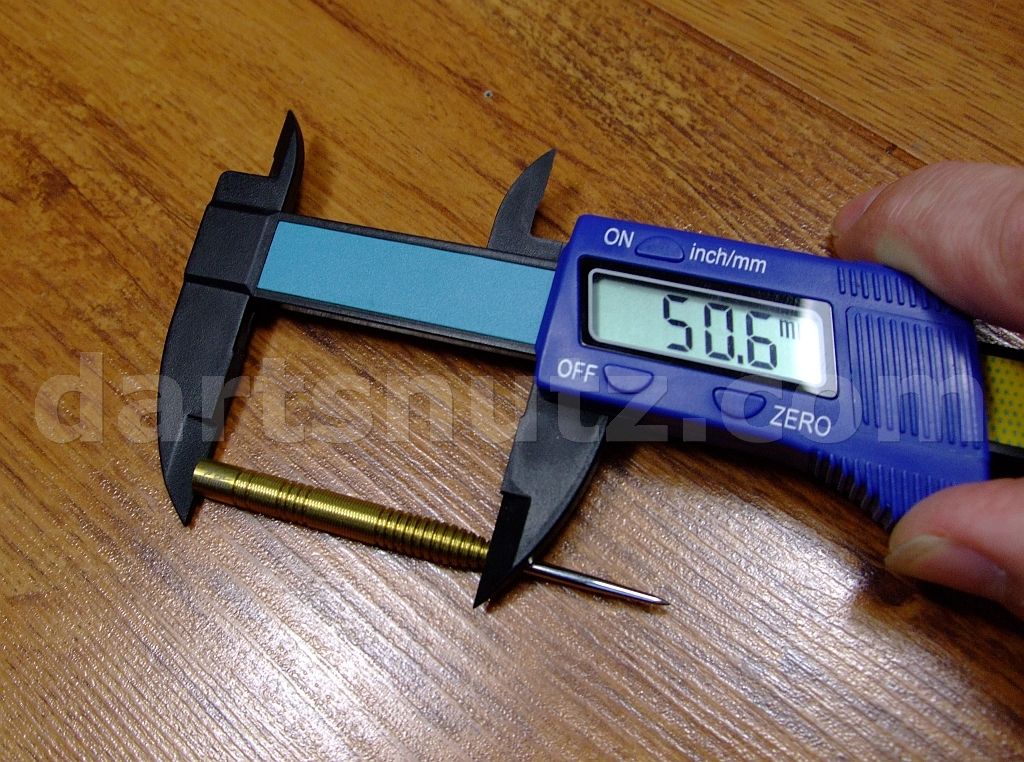 I weighed all barrels on my scales at 22.4g so cant get any closer matched than that really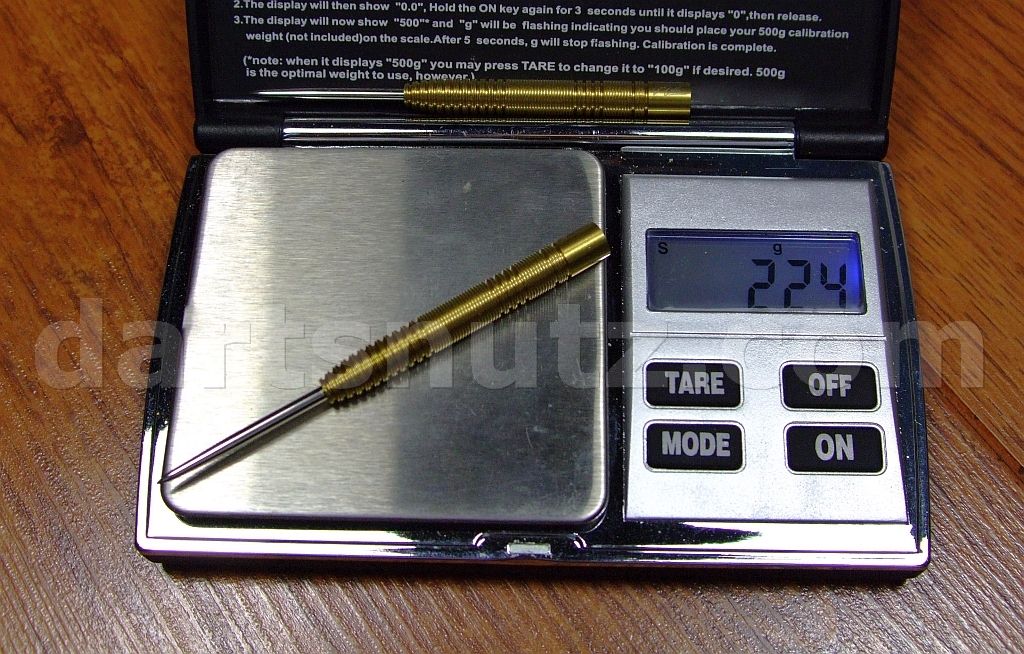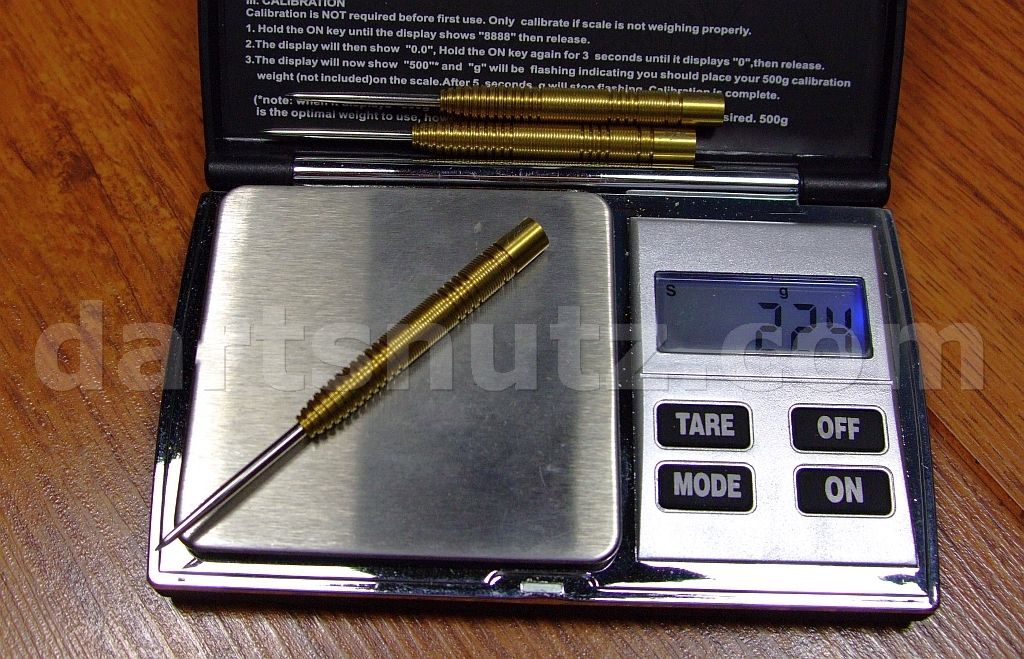 Here is the balance point with med, short and extra short stems:
One last pic of the set up I used when I threw them:
The darts remind me very much of the Barney style barrel and I think they are a very nice looking dart. No idea how long the micro grip will last but as with all darts that have thin edges they will chip in time and possibly wear down just from the grip.
But these are a great dart and a nice classic barrel shape with a great grip!
Subscribe to Darts Review Channel here:
Darts Review Channel on Youtube
Click to visit Darts Review Channel website
My darts collection:
Flickr Album