These darts were supplied for review by the manufacturers One80 check their site here:
CLICK HERE
Thanks to Mike at Infiniti Darts we have an exclusive 25% discount code for the first 50 purchases of these darts, you can check their shop here:
CLICK HERE
PM Getagrip, Saber, USMC80, Rebel for the code.
The Paladin darts are from One80's Semi-Pro level range, that does not mean you have to be a semi-pro to use them, I think its more that the grip of the darts is such that you need to have a confident release with it been a high level of grip. If you need a grippy dart the Paladin have a shark / Razor style grip that you can feel taking affect as you push the darts toward the board upon release.
They are a 90% tungsten dart and are handmade to a very high standard. They are supplied with medium nylon stems and standard shape flights. The darts come in this slim line packaging and are cased in what is called a Solibox: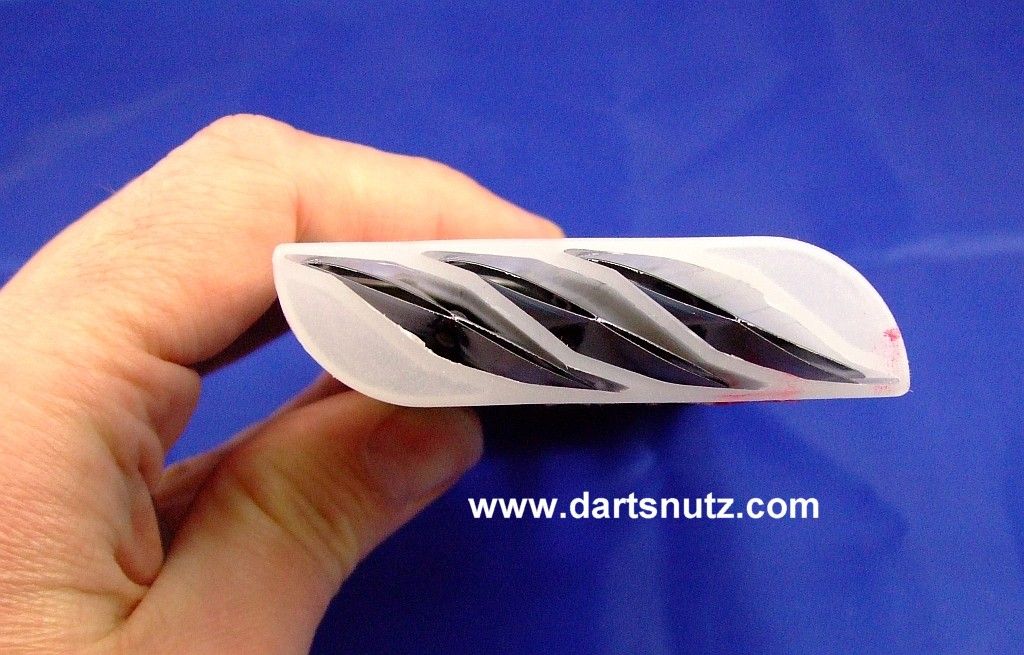 As you can see the Solibox is a hard plastic case with a style all its own and allows the darts to be stored fully assembled albeit with the flights flattened down. The lid lifts off so you can remove the darts. The case is fine and I kind of like it actually, however there is no extra storage space for additional flights and stems.
The darts are a straight barrelled dart with 2 sections of Shark grip separated by a small smooth section in the middles:
The length of the darts:
The Width:
The weight of the set up as it comes:
Barrels are very closely matched in weight:
The balance point I think was very slightly to the right of centre with the supplied set up:
Here is my grip on these darts:
These darts retail at £39.99 but are £34.99 at Mikes store and with the 25% discount offered for first 50 purchase that will bring the price to around £26 which is a real bargain!
The One80 range is of a very good quality and I like the fact that the darts are handmade. My one pet hate though is silver points, I always find them very slippy when resting my finger on the point and I much prefer the black coated points. No big deal though, thats just me been picky.
The grip on these darts is quite aggressive and a little off putting for me personally, but you can feel its affect when throwing the dart, it feels like it is picking up an extra forward momentum. As my release is not the best it should be I think it needs a little more concentration on my behalf when throwing such a dart. However if you struggle with your grip you will probably love it.
I have to say though I am impressed with the One80 range of darts, quality is far better than I was expecting and there is some great designs, and you get a more than useful case to keep your darts safe.
I am going to give these 4/5 if the grip was more my style they would get 5/5 for sure.
Subscribe to Darts Review Channel here:
Darts Review Channel on Youtube
Click to visit Darts Review Channel website
My darts collection:
Flickr Album