These are from Red Dragons new 2013 range of darts, a very comprehensive and impressive range of a wide variety of styles and grip patterns.  Probably one of the best ranges I have seen released in one go from a manufacturer.

These Flintlocks are 22g and 90% Tungsten.  They come with a nylon case, a set of Red Dragon gold kite flights and some plain white standard flights, the stems are Red Dragon branded red alloy medium stems.  Also comes with a point protector and the RD guarantee card as can be seen below.  They cost £19.90 from Red Dragon. You can buy them from here: Flintlocks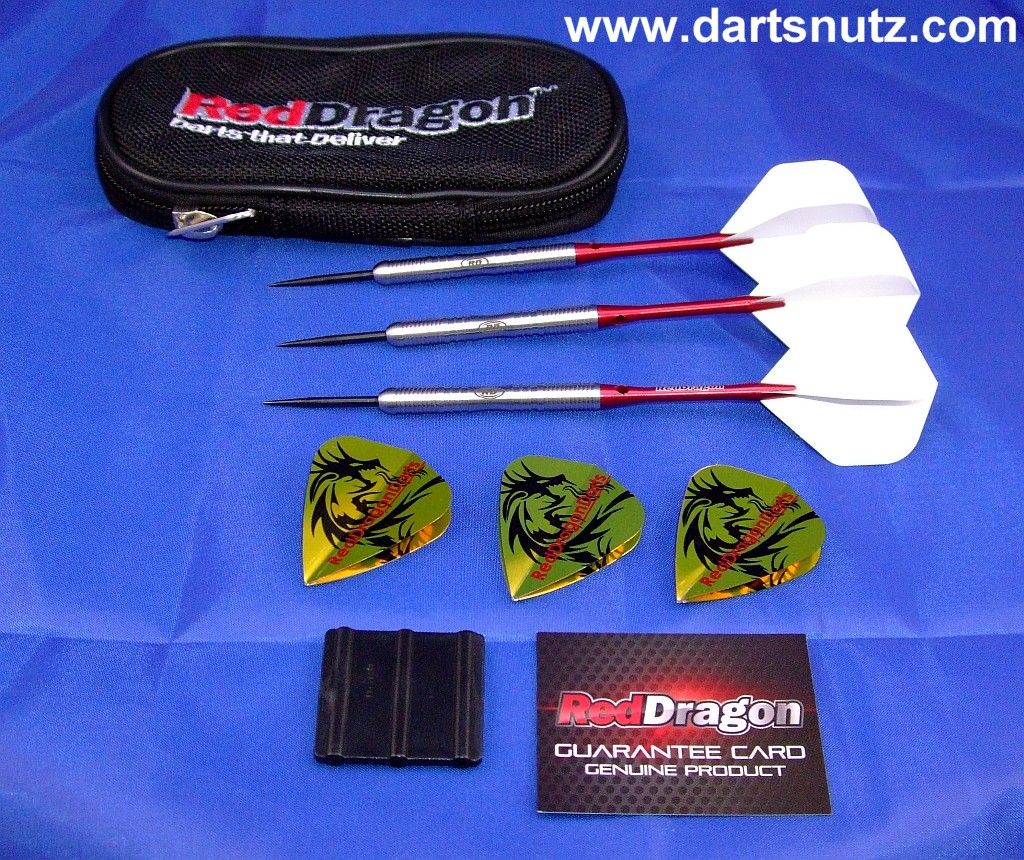 [b]As you can see from the pics they are a great looking dart with a scalloped middle.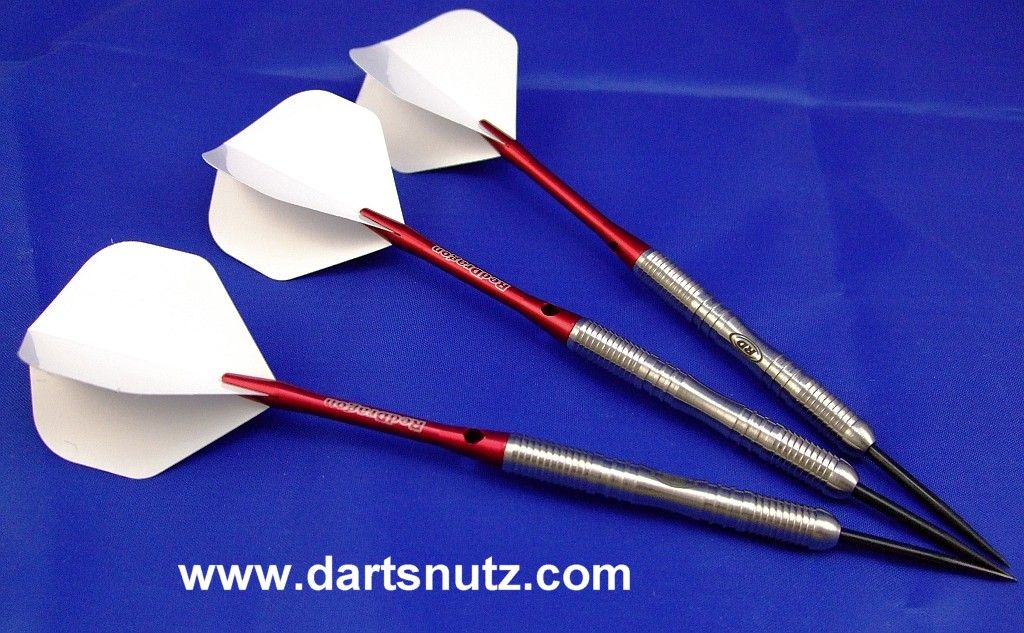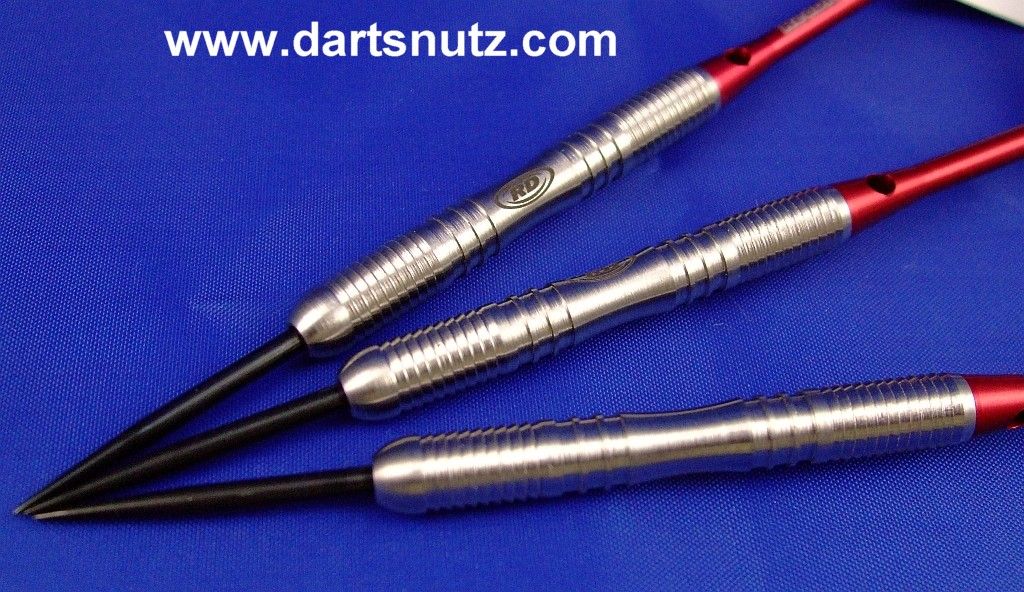 The front and rear portions of the barrel have a high level razor style grip which really bites hold, the scallop part is smooth.  I personally dont normally like scallop darts as I find I catch the edge of its curves sometimes when releasing the dart. But I think thats just a problem with me and not an issue with the darts, maybe my fingers are too fleshy, I dont really know.  But its also the same reason I dont normally get on with darts that have a too aggressive grip, but I quite like the feel of the grip on these darts, and after I did my video above I had a few more minutes throwing with them and was getting the hang of not trying to grip them too much and they were performing really well.  So much so that it may have changed my views towards such grippy darts, we'll see


The balance point is pretty much where the scallop section is:
Some pics of the weights and dimensions: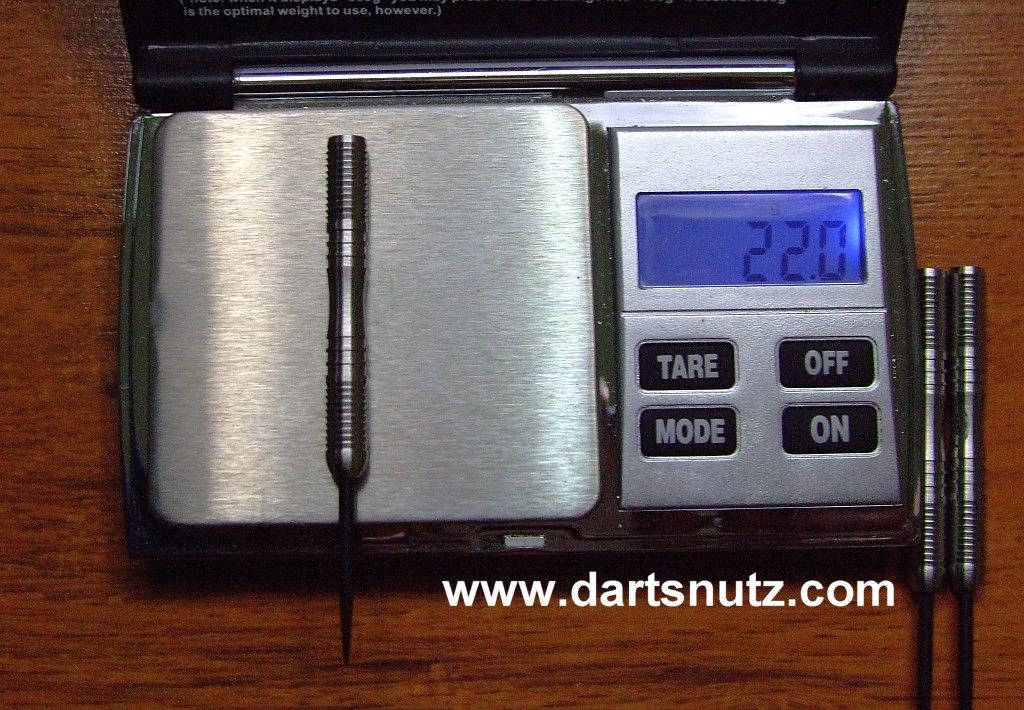 All very closely matched which is a very good sign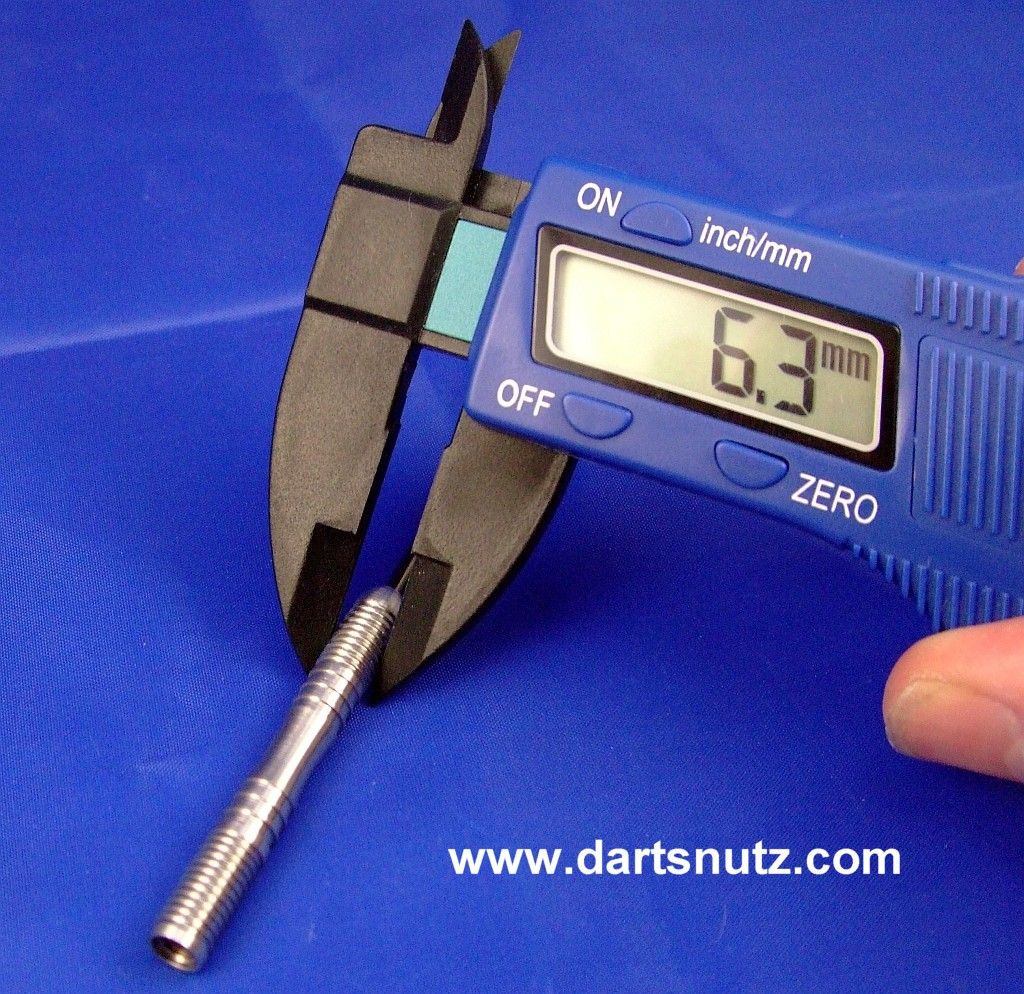 As you can see from above they are quite a slim dart.

They seem a very nicely machined barrel and feel and look like great quality, bargain at £19.90 really.

As you can see in the Video review above I tried throwing them by holding the scallop as below first:
It did feel a little weird for me throwing with that grip, but I could probably get used to it after a while, but I felt more comfortable with my normal grip below:
If you need a slim very grippy dart at a great price then they are highly recommended.  There is a few versions of the Flintlocks and they all have this great grip on and range in weight from 20 to 26 gram.

I always find it difficult to give a rating for darts because I tend to love the look of most of them, think its some addiction I have LOL but think I will give these a Totally Nutz 5/5
Subscribe to Darts Review Channel here:
Darts Review Channel on Youtube
Click to visit Darts Review Channel website
My darts collection:
Flickr Album