These are the darts donated by Puredarts.co.uk for our World Champs 2013 Comp.
This is the first set of Silica darts I have had a go with and think they look great with that Bronze Silica coating. They come in the usual Target packaging which is coloured a similar way to the bronze.
They are 90% tungsten and the package states that the Silica coating is the hardest available darts coating which also enhances your grip.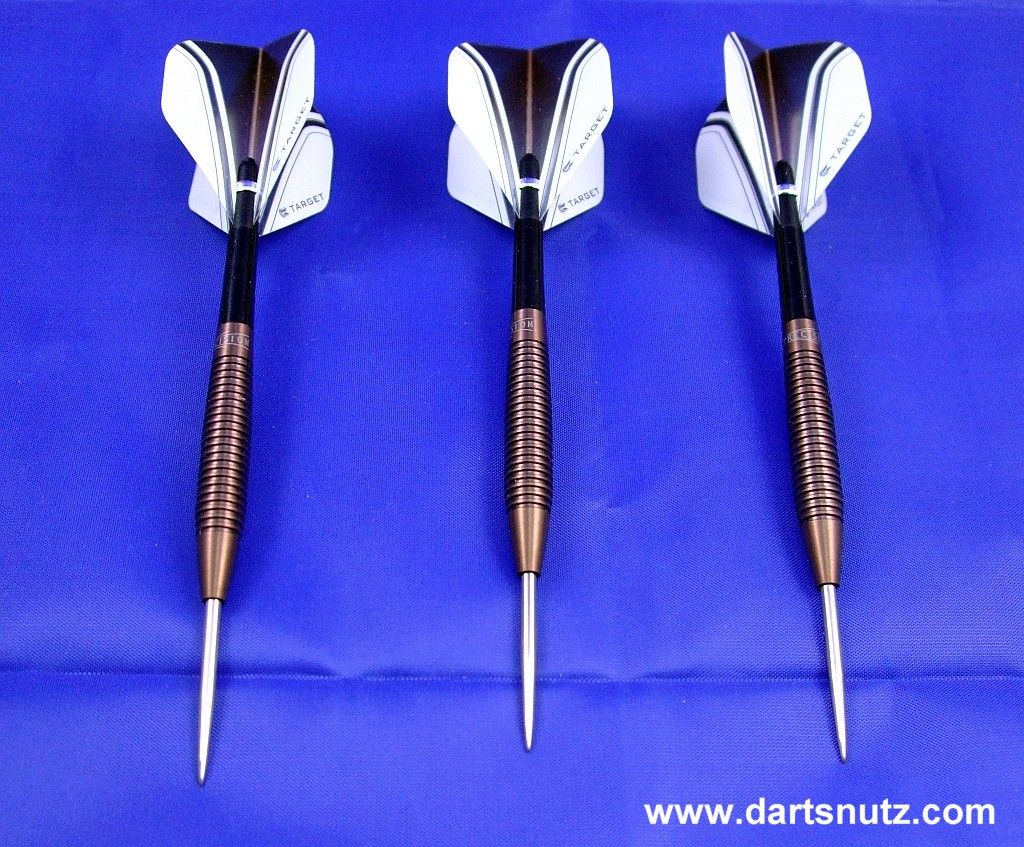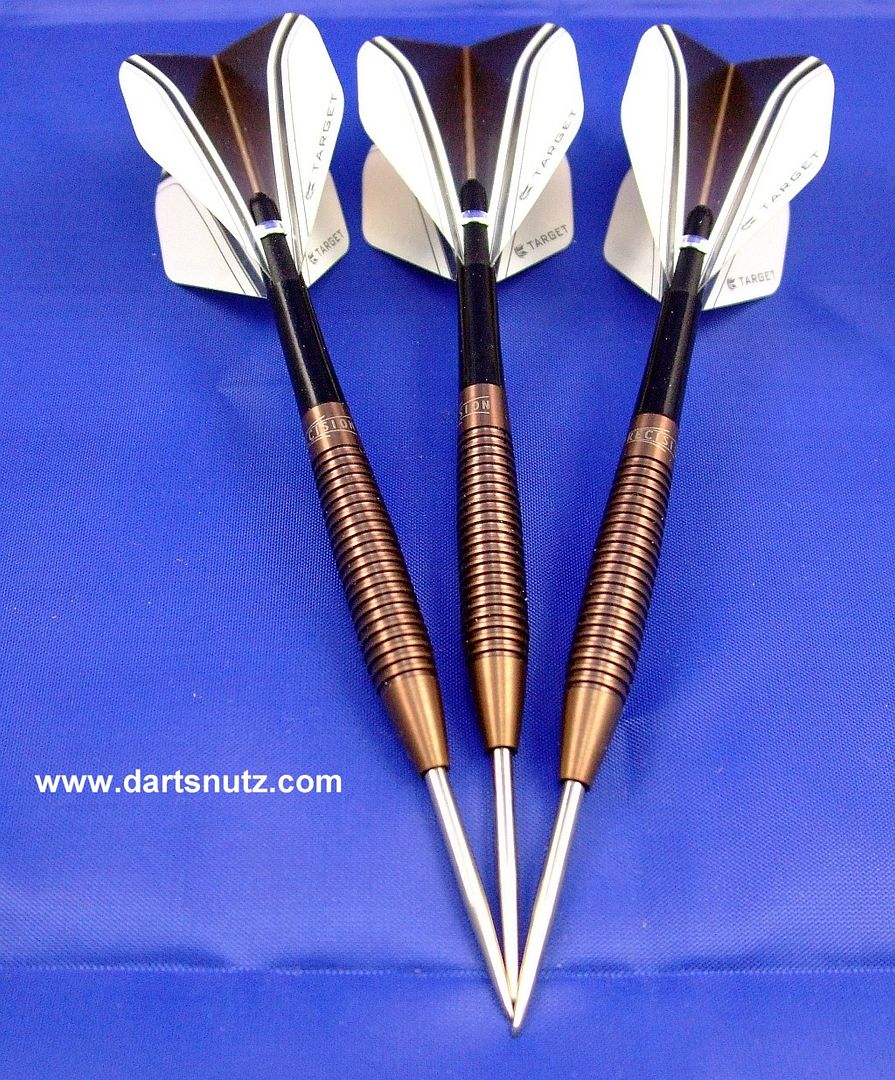 The barrels have a slim cut ringed pattern and I would say its a medium grip, but as I played with them they actually felt a little more grippy than I first thought. I think the Silica coating is adding to the grip and it almost felt sticky at first.

Not sure how well the coating will hold up with regards to chipping and wear and wont have the darts long enough to find out really, so I cant say on that matter.
I weighed the darts to be exactly 22.1g each (check the vid to see it) and here is the measurements:
They are pretty much a centre weighted dart and a little similar to the Gold Hamiltons I reviewed a while ago. The shape of the barrel for me made them quite a comfortable dart to hold.
Here is the Balance point with a medium and short stem: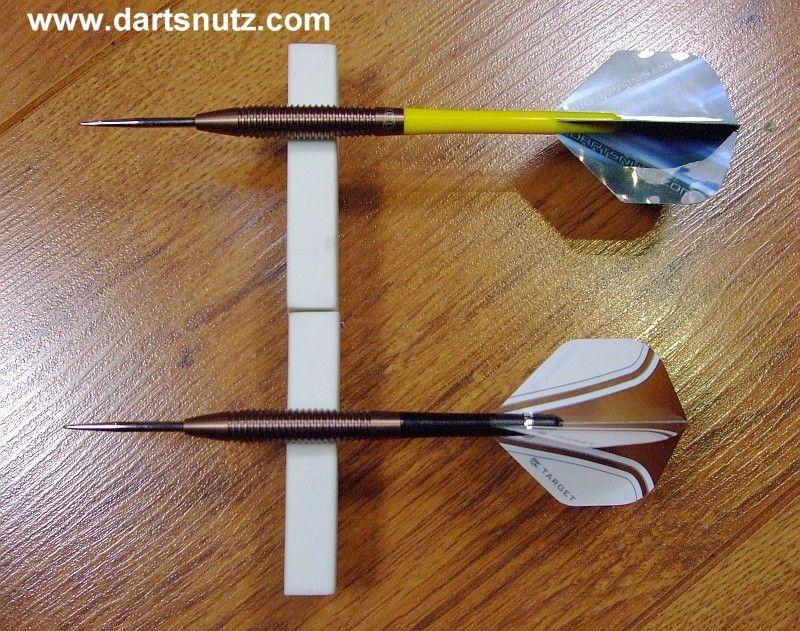 I only had a few throws with these, as they are for the comp I dont want to risk knocking them about too much. The thing I like the most is actually the Silica coating, it looks great but it also feels great to hold. The darts themselves feel comfy to grip but I think with my front style grip they felt a little off balance for me so I think if you grip around the middle of your darts then you may like these.
Cant fault the quality of the darts though, they are well made and well match weighted.
Subscribe to Darts Review Channel here:
Darts Review Channel on Youtube
Click to visit Darts Review Channel website
My darts collection:
Flickr Album