Here we have a review on the Maestro Premier James Wade Phase 2 20g model. The darts are also available in 22 and 24 gram and have an RRP of £31.99 but shop around and you will find them cheaper
You can read more about them at the Unicorn link here: WADE PHASE 2

The darts are 90% tungsten and come with a luxury midi wallet, medium alloy stems pre-fitted with rubber "O" rings and James Wade signature flights in a very nice yellow colour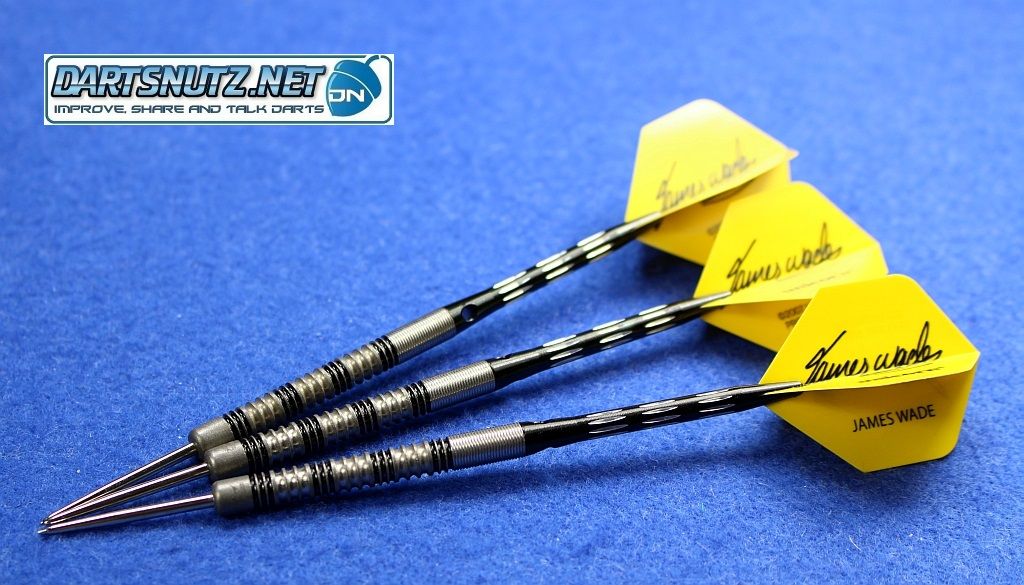 As you can see in the pics and especially the 2 close ups directly above, the barrels have a very square nose and have grip all through the length of the barrel except for the very front which has the Unicorn name and Wade signature etched in very small lettering. The grip on the main part of the barrel is made up of very thin and slightly thicker rings with quite deep grooves in between. Then the rear of the barrel has the LP finish right to the end. I would say the ringed part is a high level of grip and the LP finish a high medium.

Dimensions:

Length:

Its quite a long barrel.



Width:

They are a very thin barrel.



Detailed Dimensions:



Weight:

Weight match of all 3 barrels was very good, just 4 hundreths of a difference:



Weight of the full set up as supplied:



Balance:

With nothing attached to the barrel it was front weighted: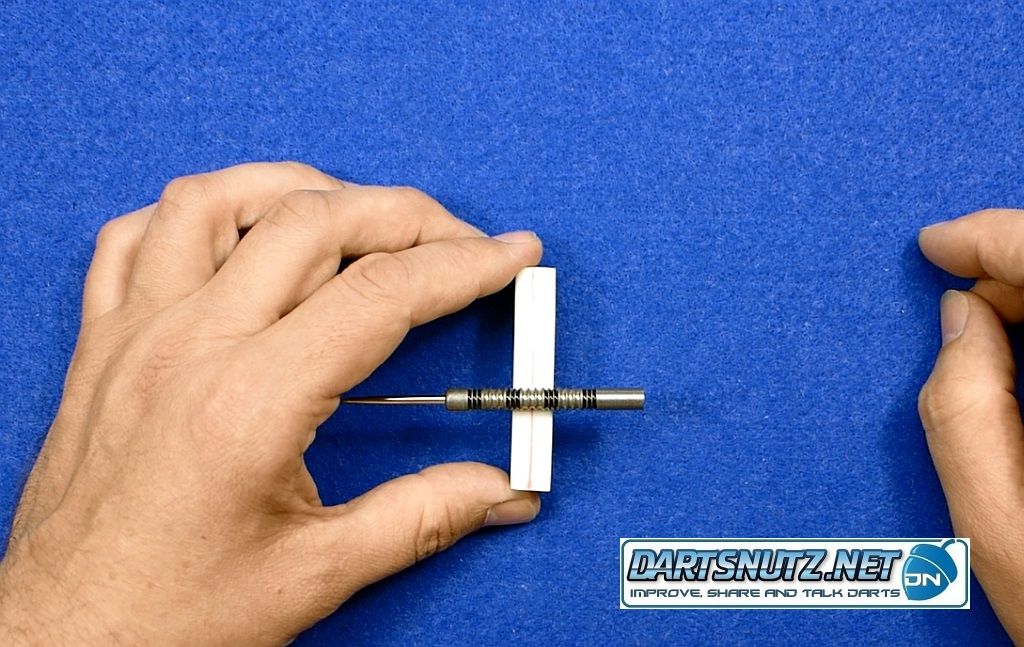 With the supplied set up the balance seemed to move a touch to the rear, not much: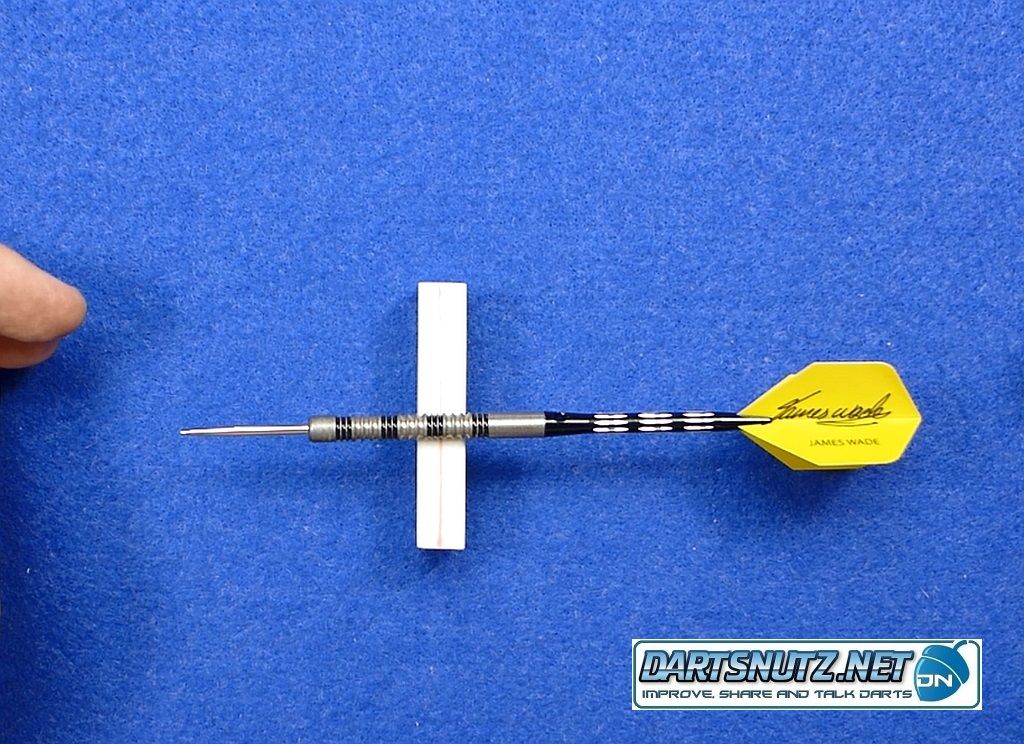 Balance with nylon medium, short and extra short stems and standard flights:



My grip was at the front mostly on the thin ring grip:



Darts landed very flat in the board, probably due to the length:



Conclusion:

These are not the kind of dart I would normally use as for one they are quite light at 20g and also long at near 53mm. I was surprised to find that they flew much better than I expected although they were a bit squirrely as they first left my hand but seemed to quickly stabilise before getting close to the board.

The length of the barrels and the rather large alloy mediums meant I was smacking my face on drawback but when I tried them with some tweenies they were much better to throw.

The only other thing that kind of bothered me was the thinness of the barrels but the rather nice thin ring grip seemed to help to counter that a little, its quite grippy on the main part of the barrel and gives your fingers a good deal of confidence in your grip, I don't think any one should have any slippage issues but it was not so sharp as to be off putting.

The darts felt a little floaty to me and that may be to do with the weight of them but they landed very horizontal in the board.

The barrels will probably suit middle and rear grippers best and rear grippers have the nice LP finish on the rear of the barrel also, but I think depending on how you throw, front grippers may find they are good too especially if you like a long barrelled dart. I don't think they quite suit me overall though, whether its the light weight or the length its hard to say.



Summary Ratings:

Looks: 6 (nothing fancy but a classic straight barrel with nice ring grip)
Grip: 8 (on a 1 to 10 Scale, 10 been severe grip) The thin rings are quite grippy
Weight match: 8.5 (very close)
Quality: 7 (nice quality)
Value: 8 (Good value with nice wallet)
Suitability for me: 6 (a bit light, thin and long but flew better with some tweenie stems)

Best Feature: The grip
If you are a guest browsing this forum, why not join up, we're a friendly bunch here and love to welcome new members
Click
HERE
to join
Subscribe to my Darts Review Channel on Youtube:
CLICK HERE
My darts collection:
Flickr Album