These are the One80 Kim Huybrechts darts.
They are a 90% tungsten dart and are handmade to a very high standard.
They come supplied in a slim package with a One80 Solibox. They are fitted with medium nylon shafts and black standard shape flights with the One80 logo and Kim Huybrechts signature in gold lettering.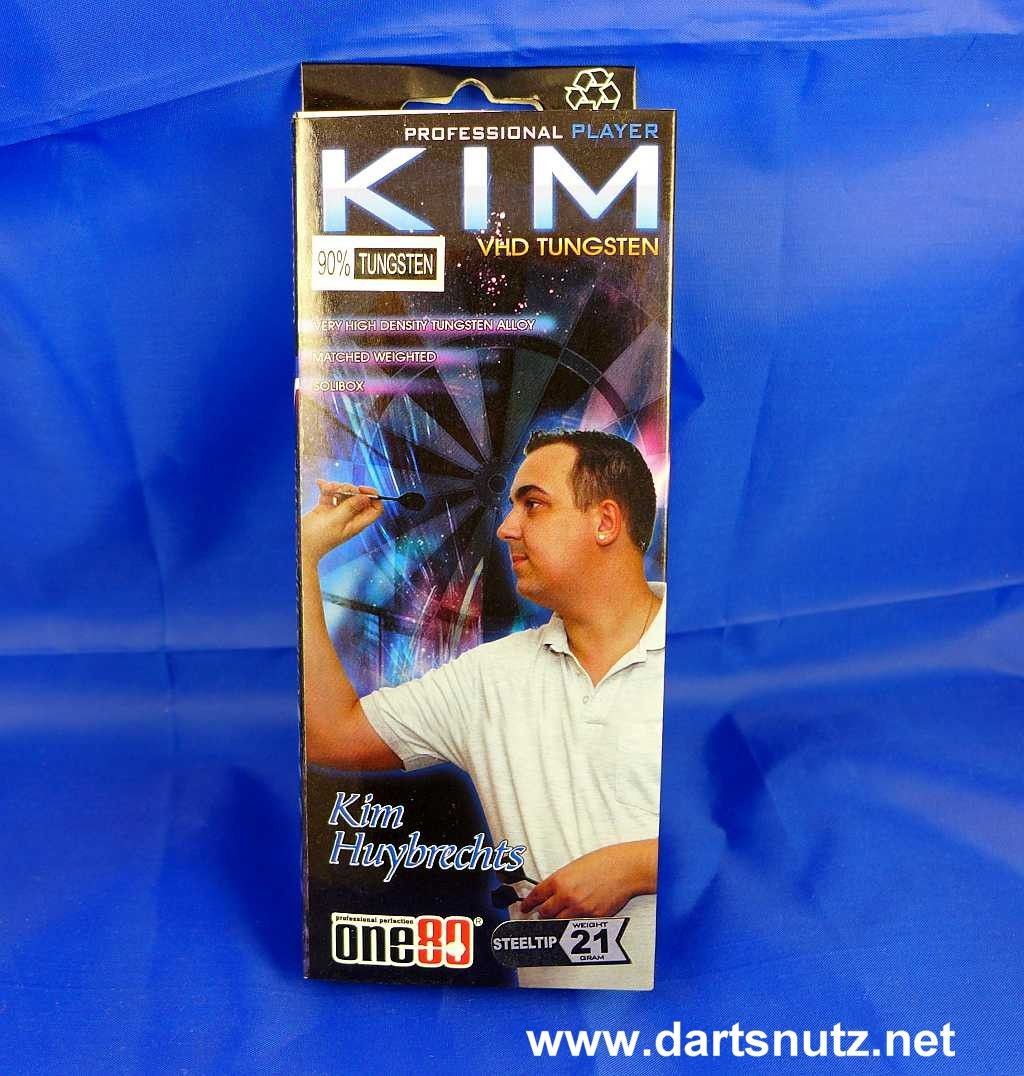 As you can see from the pics below they are a knurled ring style barrel very much like the Harrows Boxer which I believe is what Huybrechts used before signing with One80. He obviously had some modifications added to that style as the barrels have a couple of points where the rings are wider with bigger gaps between each ring. I have a set of Harrows Boxer but I think I prefer the style of the Huybrechts better, it seems more balanced for my particular grip.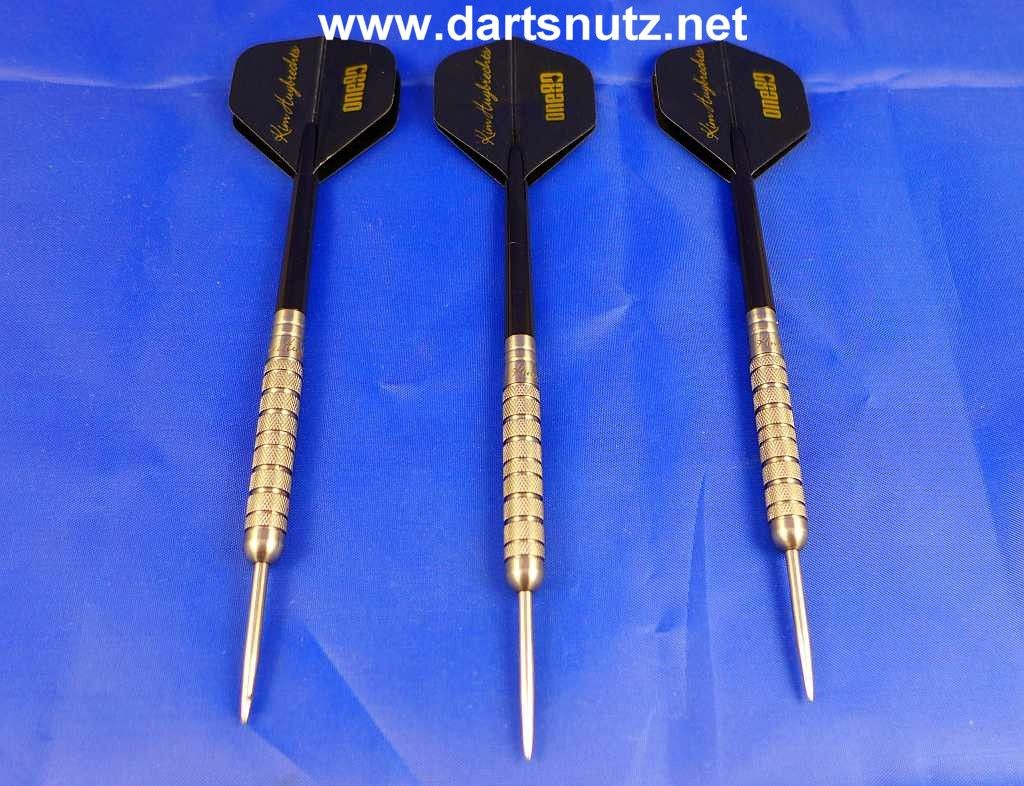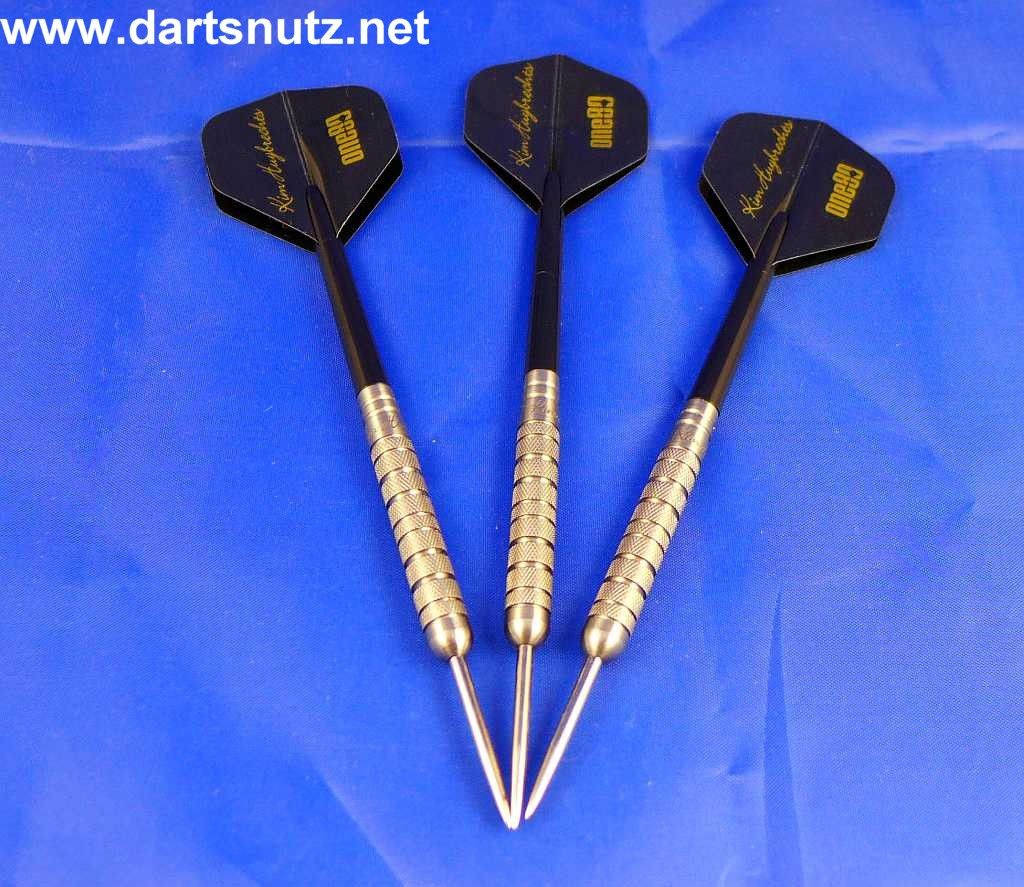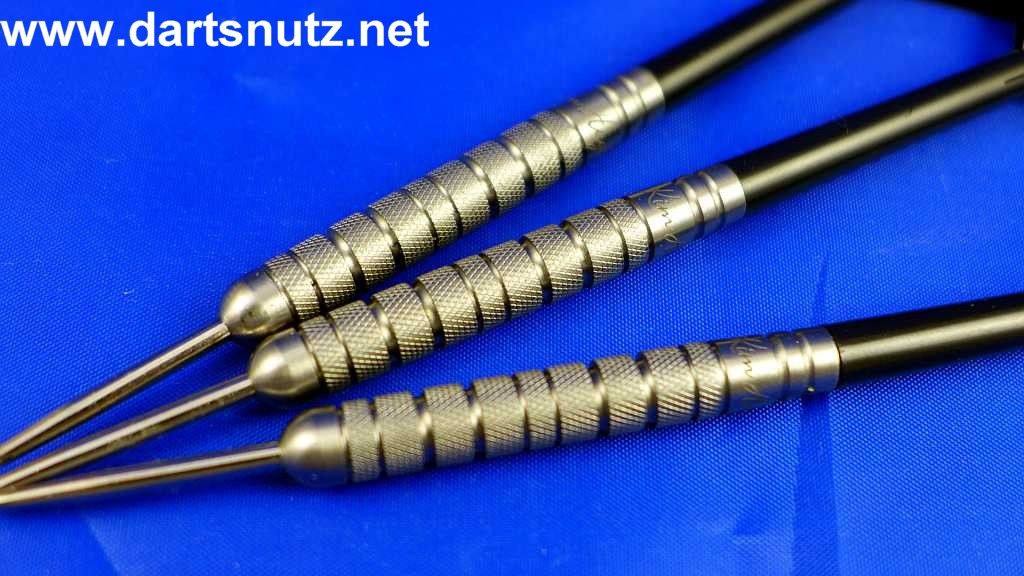 Here is the balance point of the darts with medium, short and extra short stems and standard flights: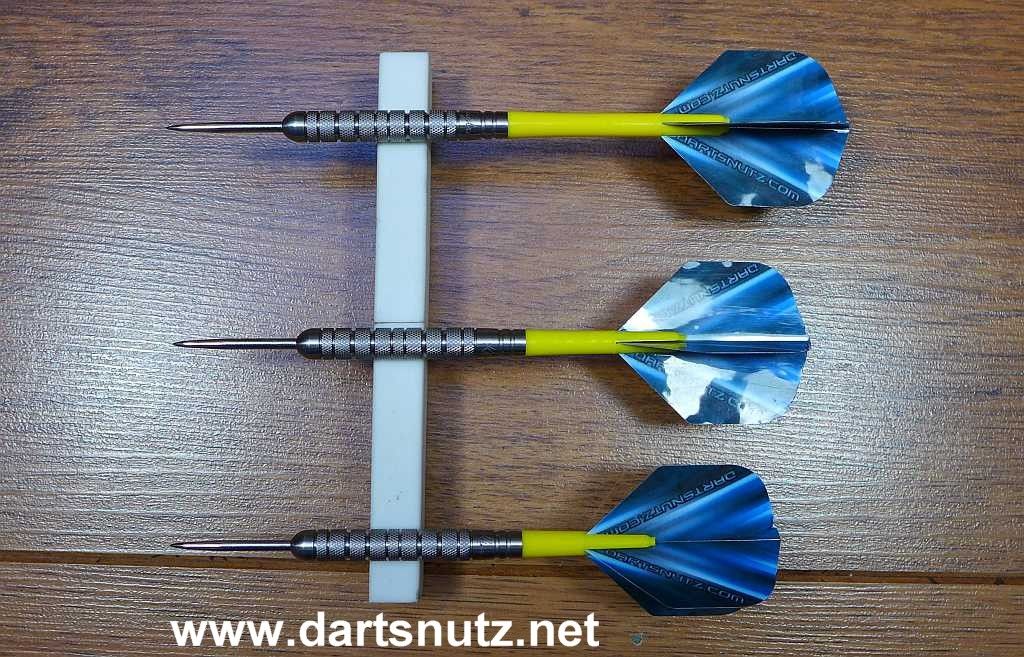 The darts were very well match weighted as can be seen below:
The measurements of the barrels:
My grip with the setup out the box:
These darts usually retail at £46.99 but are available to buy at Infiniti Darts for £39.99 but there is also a 25% discount for the first 50 purchases available to Darts Nutz members, just ask an administrator for the code.
They are available in 3 weights 21, 23 and 25 gram.
The grip is not a deep knurl and I would say it is pretty much a low level grip but I had no issues with the grip and quite like the feel but if you need a grippy dart then you should look elsewhere.
Usually after I have done a video review I throw the darts for another 20 mins or so but I was still throwing with these an hour later, which does not help my iffy wrist and shoulder but its because every now and then I just find a dart I enjoy throwing and that was the case with these. I also threw a lot better once the camera was off LOL! I was finding that they suited my throw nicely. I did switch to some Target L flights though so whether that made the difference I dont know for sure.
They are a great classic shaped barrel of a length I normally prefer at 48mm so I guess that may have been why I enjoyed throwing them too.
Quality is great and having the soli box is a bonus.
I would give these a very nice 5 out of 5
Subscribe to Darts Review Channel here:
Darts Review Channel on Youtube
Click to visit Darts Review Channel website
My darts collection:
Flickr Album