Video link: https://www.youtube.com/watch?v=T20vpQyPMhw
Yay!! another Bulls Fighter set to review, its always great to see these as I am often surprised at how well they are made and again its another fantastic set but I am getting ahead of myself here so lets start properly.

I have reviewed a few sets of the Bulls Fighter darts now and would love to see a steel tip version but I guess the market they know is soft tip so we have another soft tip set, but this may appeal to some steel tippers too if you dont mind using a conversion point.  This particular model is the Domanais 18g and is the signature model of a player from the Philippines called Joseph Domanais, I hope I pronounced his name right in the video too!


They are 90% tungsten and cost 118,000 Korean Won which is approximately £68.  You can buy them from Dartskorea here: https://www.dartskorea.com/product/detai...ay_group=1



CONTENTS AND PACKAGING:
The darts come in Bulls Fighters very neat and plush metal case with an outer card sleeve telling the Bulls Fighter story on the back.  The barrels are supplied with some soft tips and some medium nylon stems and Bulls Fighter signature flights:
PICS OF THE DARTS IN DETAIL: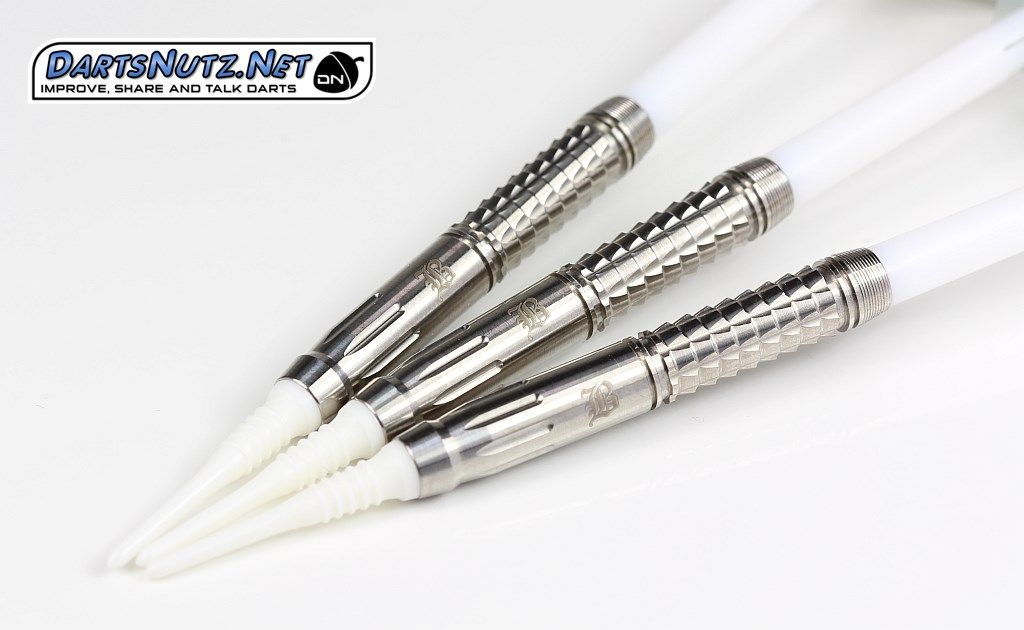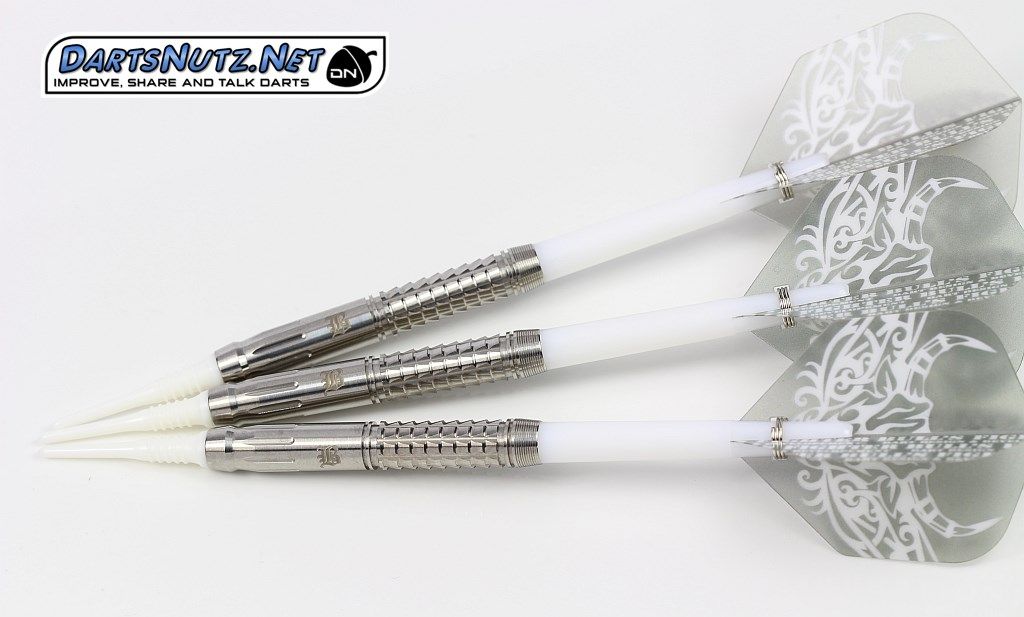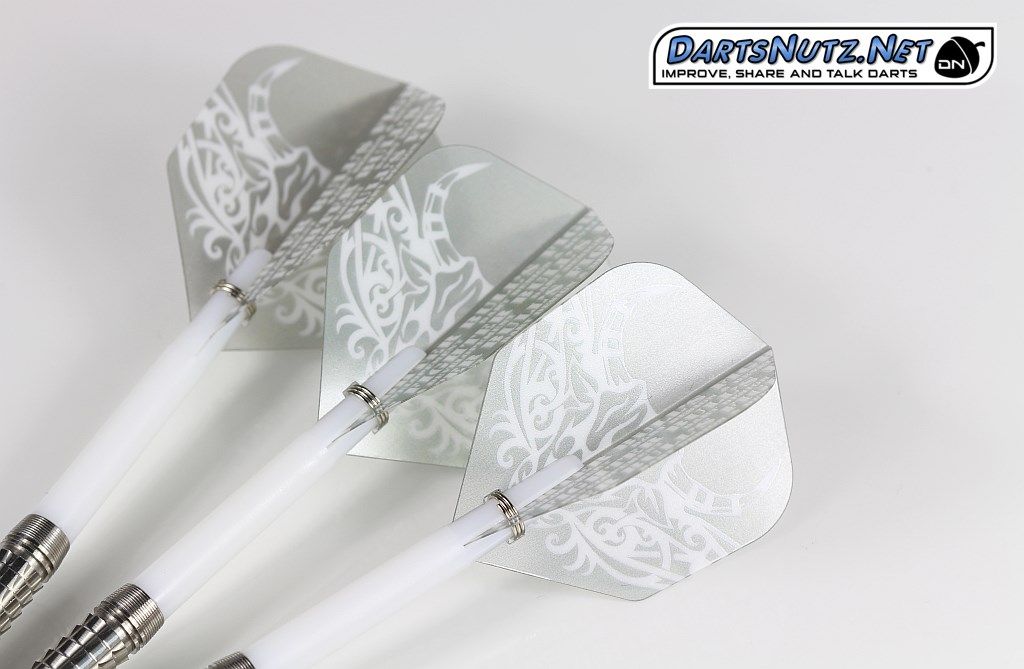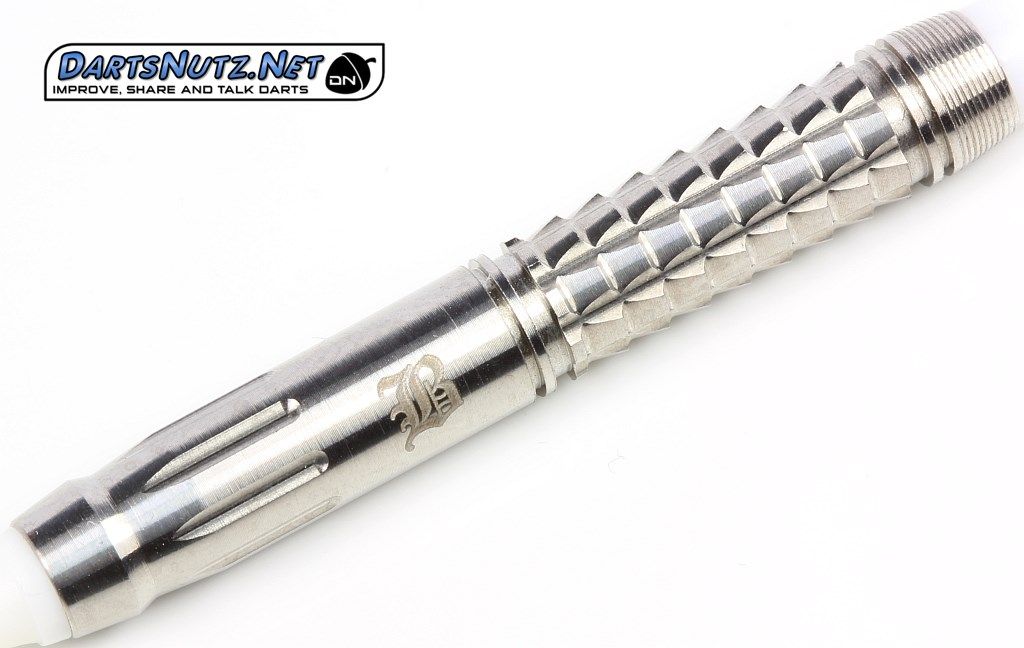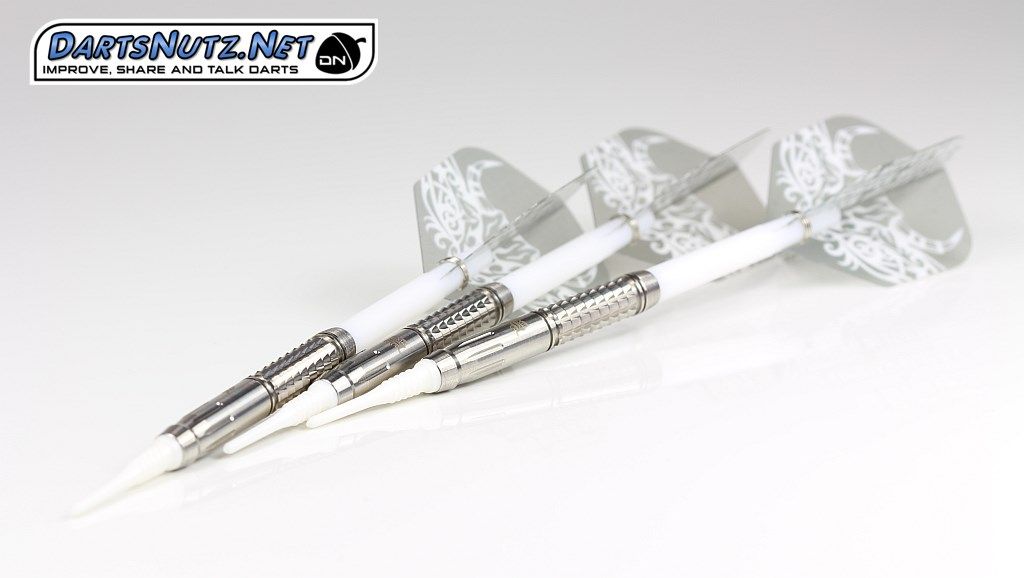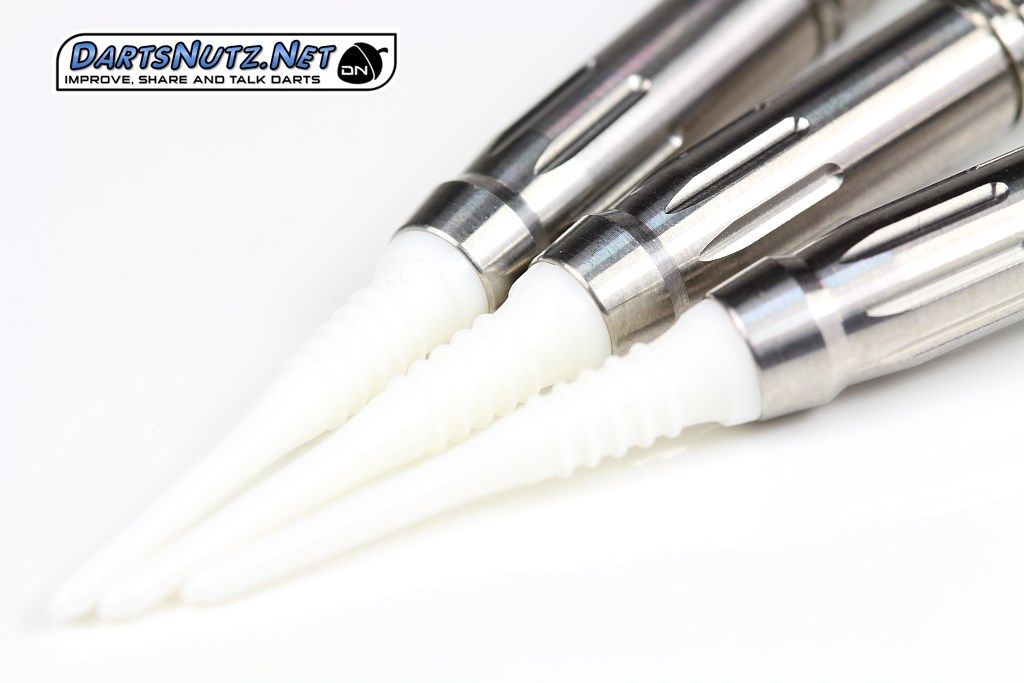 CLOSE UP PICS:
Once again its a very good looking dart and very cleanly machined and polished to a high shine.  Looking at the dart its obviously set up for a rear grip again with that very grip almost lethal looking facetted shark style grip on the rear but there is a nice little lip at the nose of the barrel with a little bit of grip from the grooves cut in near there.  The grip at the rear is a high level though
DIMENSIONS:
Length:

On the box it says 44mm but I measure them at 46mm so not sure if they have made a rare mistake with the packaging? I prefer the 46mm length though


Width:




Detailed Dimensions:






WEIGHT:



Well its another perfect set again, all three darts are perfectly matched and only four hundredths of a gram over the stated weight on the box, pretty dammed amazing!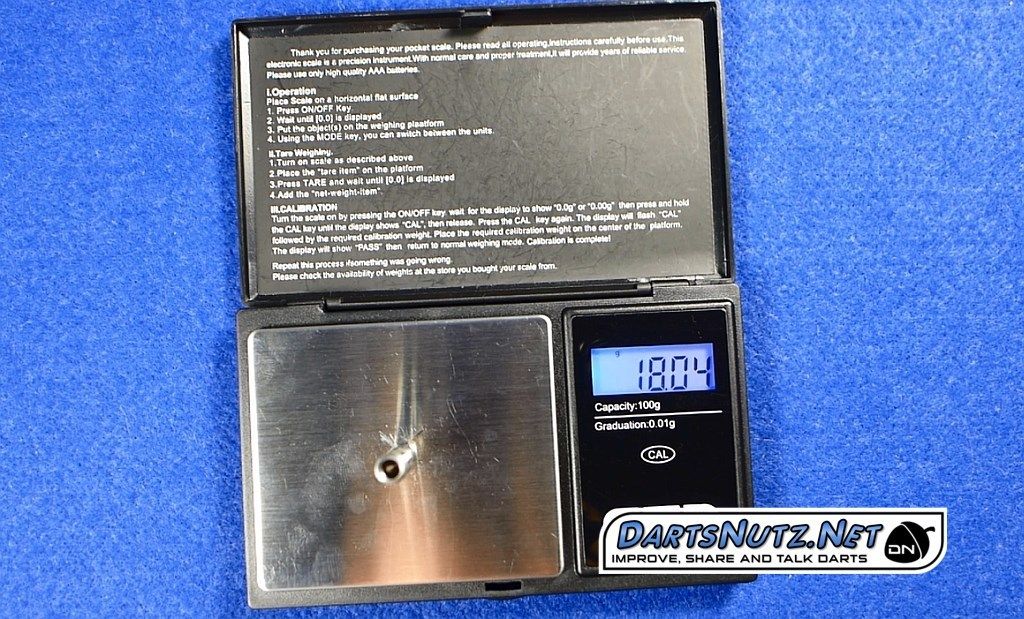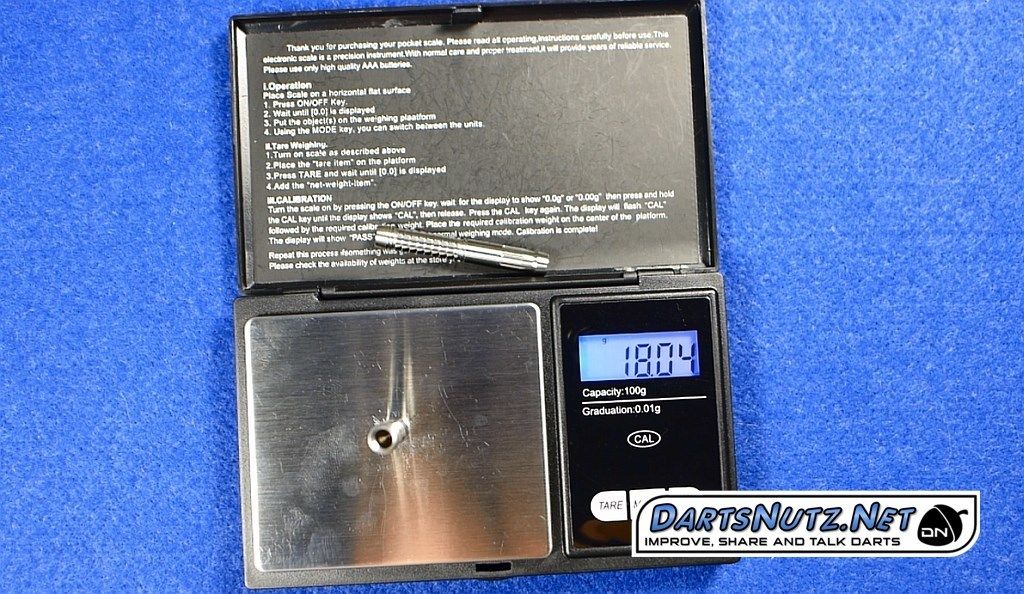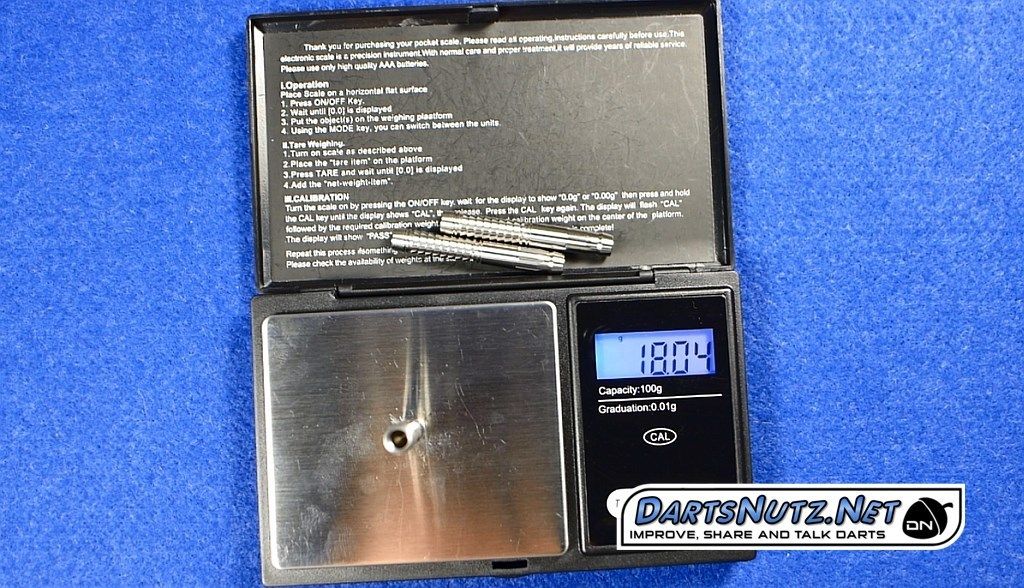 Weight of the full setup as supplied: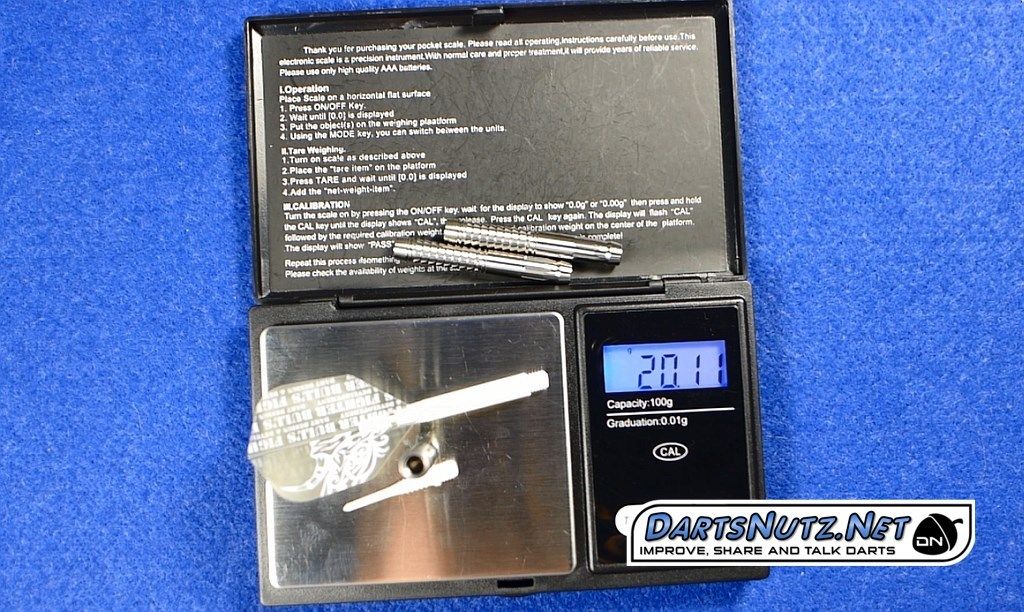 BALANCE:



With just the soft tips attached the balance is front of centre:




With the supplied set up the balance is pretty much right in the middle:





Balance with my own medium, short and extra short nylon stems and standard flights:






MY GRIP WITH THESE DARTS:



I know it seems a shame to waste that lovely grip on the rear but they worked rather well with my front grip so I was happy to play with them that way




CONCLUSION:



I think these are another superb looking set from Bulls Fighter with a fantastic rear grip section but I thought its another dart made for a rear gripper so looks like us fronties are left out in the cold once again.

But I am pleasantly surprised and happy to say that the darts work great with my front grip, I was really not expecting them to work as nicely as they do but then again it is a straight barrel dart and straight barrels can often work with a lot of grip styles.

I think although the front is not particularly grippy it has that nice little ledge or lip which allows my grip to settle quite nicely there, I think I would like them even more if there was a bit more grip here but the little grooves/notches add some rolling resistance but I thing a few thinly cut rings there would make it perfect for me.


The darts were pretty nicely balanced with my front grip although they flew quite flatish but stable too, so very impressed with them for front grip.

I dont think the worked that great from the middle for me though, I was half on the smooth part and half on the facetted grip but not sure if that was what was putting me off a little, I never expect to do great with the other grip positions I try but it felt a little strange and although it was not flying terrible I am not too sure about that position, it may be ok if you
naturally grip around the centre though.

Trying it from the rear and with my grip fully on the grippy section was a pleasant surprise too though, with that grip I seemed to get a little more velocity behind the dart although strangely it kind of looped more than when I threw it from the front?  I think considering I am not a natural rear gripper it flew rather well, should be a great dart for natural rear
grippers then!


So I would definitely recomend it for rear grippers but because it worked so well with my front grip I think fronties should give it try too


Quality again is faultless and I dont think I have ever had so many sets from one manufacturer that have been perfectly matched as I have had from Bulls Fighter, I also like the kind of irridescent sheen on the suface of the barrels, its hard to get a pic of it but it has a rainbow effect when the light hits it right, I think its caused by the fine milling lines so probably not intentional but I like it


Fantastic darts again!



Summary Ratings:



Looks: 9 (look great)
Grip: 9 (1 to 10 Scale, 10 been severe grip)
Weight match: 10 (Perfect)
Quality: 10 (Excellent)
Value: 8 (not cheap but superb quality)
Suitability for me: 8 (worked a lot better than I thought they would)

Best Feature: Awesome rear grip
Subscribe to Darts Review Channel here:
Darts Review Channel on Youtube
Click to visit Darts Review Channel website
My darts collection:
Flickr Album