My current darts are a custom made set as made by Madhouse and I absolutely love them. I had them altered by Madhouse to add a little grip to where I hold the dart and they fly great for me - the weight and the shape are perfect, but just recently I've been struggling to grip consistently in the same place the result being when I grip perfect my darts go where I want, but if I'm slightly off then they don't go great. Subsequently if has been playing on my mind and that's not good.
Anyway my darts were based on the tapered Lewis dart and subsequently had a grip alteration at the front, but if truth be told I only grip the dart at the front and on the point so have no need whatsoever for grip anywhere else on the barrel.
So last night I sent an email to Antony at Madhouse (as that's when the idea came to me), for a dart with the same shape and, dimensions and weight, but completely smooth other than a scallop with micro-grip where I grip the dart. Antony emailed this morning to confirm that is was OK and I've just received an email to confirm that they have been made, complete with a picture.
I can't wait to get my hands on these. they are 18.15g, 5.65mm in diameter and 51mm long: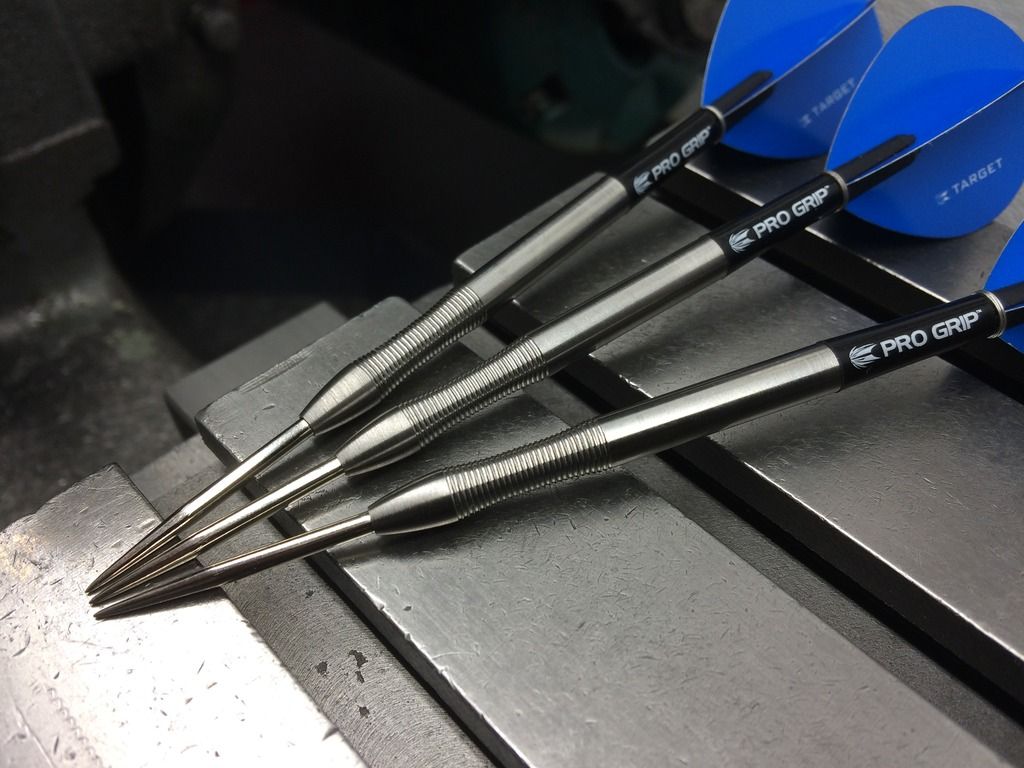 For information this is what my current darts look like and although they look the business, the majority of the grip is just there to look like the tapered Lewis dart and serves no purpose to me, I only grip them where the double rings are at the front.