Video Link: http://www.youtube.com/watch?v=CEpfuPY97Ao

I recently got some darts made by Tony from Madhouse darts so here is the review of my custom set.

You can get the darts made either from Madhousedarts.co.uk or Tonys dedicated site for custom made darts which is http://www.custommadedarts.com/  You can check on the site for all info and examples of previously made darts.  The darts cost £49.99 and you can have 80,90 and 95 % tungsten.  The process is quite simple really, just send Tony your idea on a piece of paper and explain what you require and if there is any issue he will likely get back to you to discuss them, then all you do once you have paid is sit back and wait


You don't really wait very long though, a few days, but it will depend on how busy he is so you may wait a bit longer but the wait will be worth it no matter how long it is


With my set I was looking for a slightly shorter barrel than my preferred 48mm but I did not want a barrel as short as say a Lowe dart which is around 38- 40 mm I already know how those barrels work for me but I wanted just to test with my grip placement and at the same time shorten the barrel a little to hopefully move the balance point a bit closer to my front grip.  I have favoured the mini shark grip of late so I went for that but I also added some of the grip that was in my Talisman darts but more importantly I wanted it to be in a shallow squared scallop, so the part with the mini shark grip is thinner.  Weight wise I was not sure how my dimensions would equate to grams so I said I would be happy with a weight around 22 - 24 grams, they came out just over my preferred weight of 23g so I was more than happy with that.  I just done my drawing on a piece of paper and explained some of the features as I wanted it and the finished product has turned out pretty much exactly as I planned




CONTENTS AND PACKAGING:



The darts came supplied with a Madhouse bar wallet, a free Madhouse darts patch, some short Target Pro Grip stems and Target Standard flights and a point protector: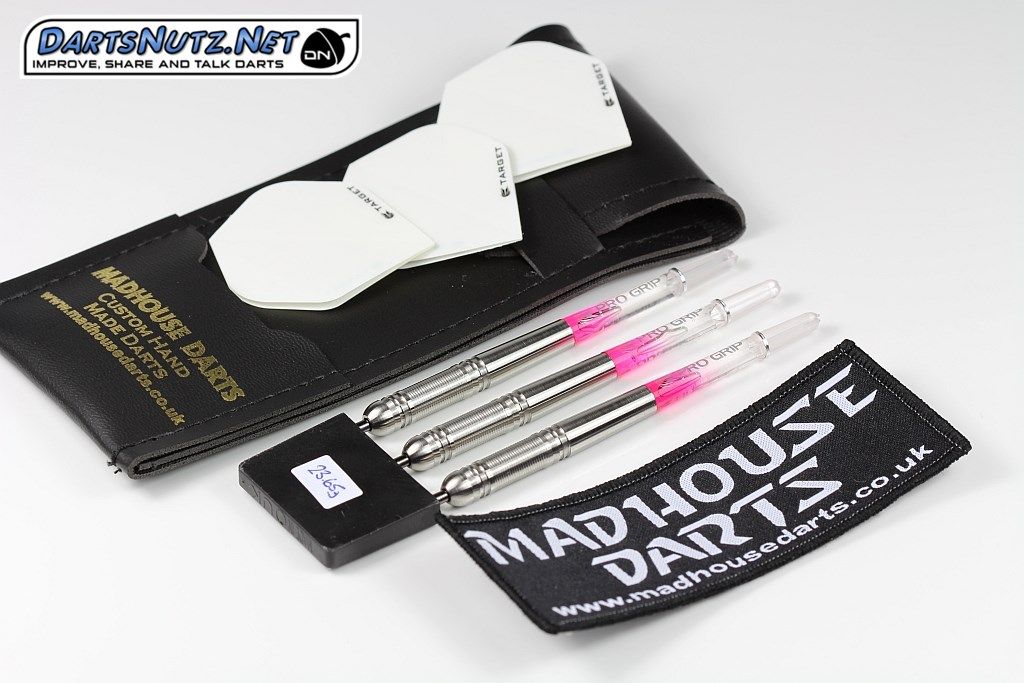 PICS OF THE DARTS IN DETAIL: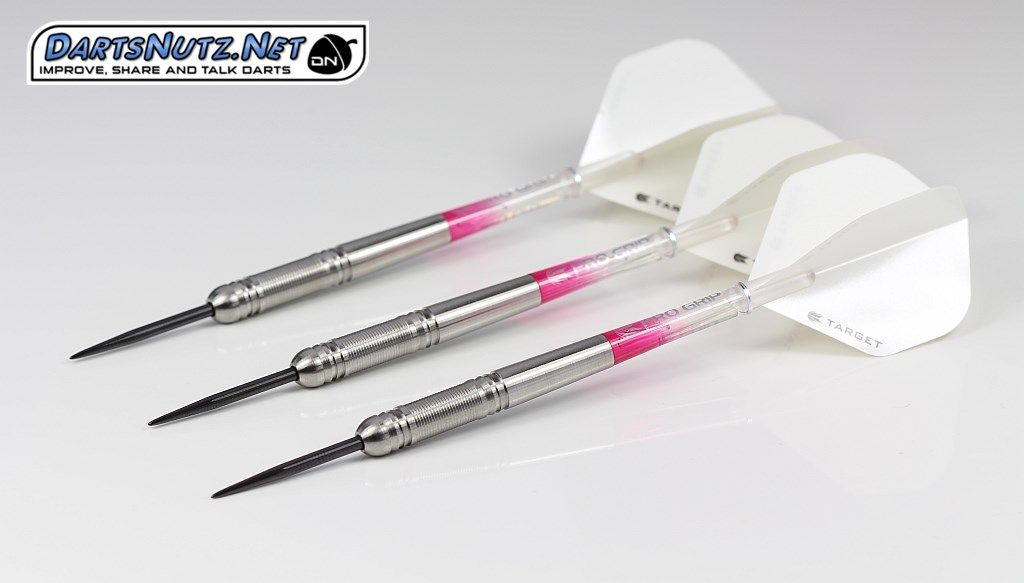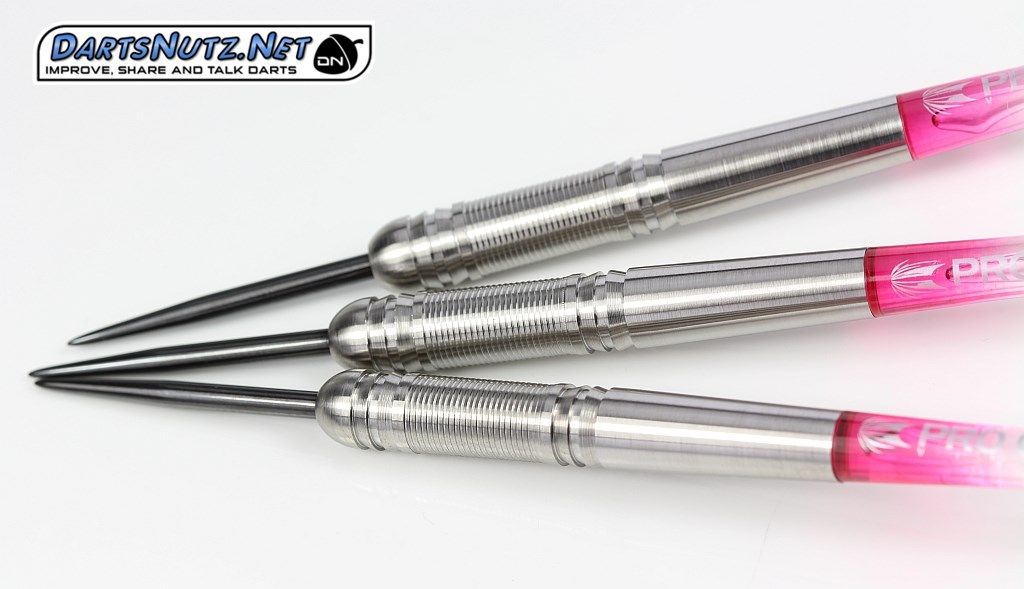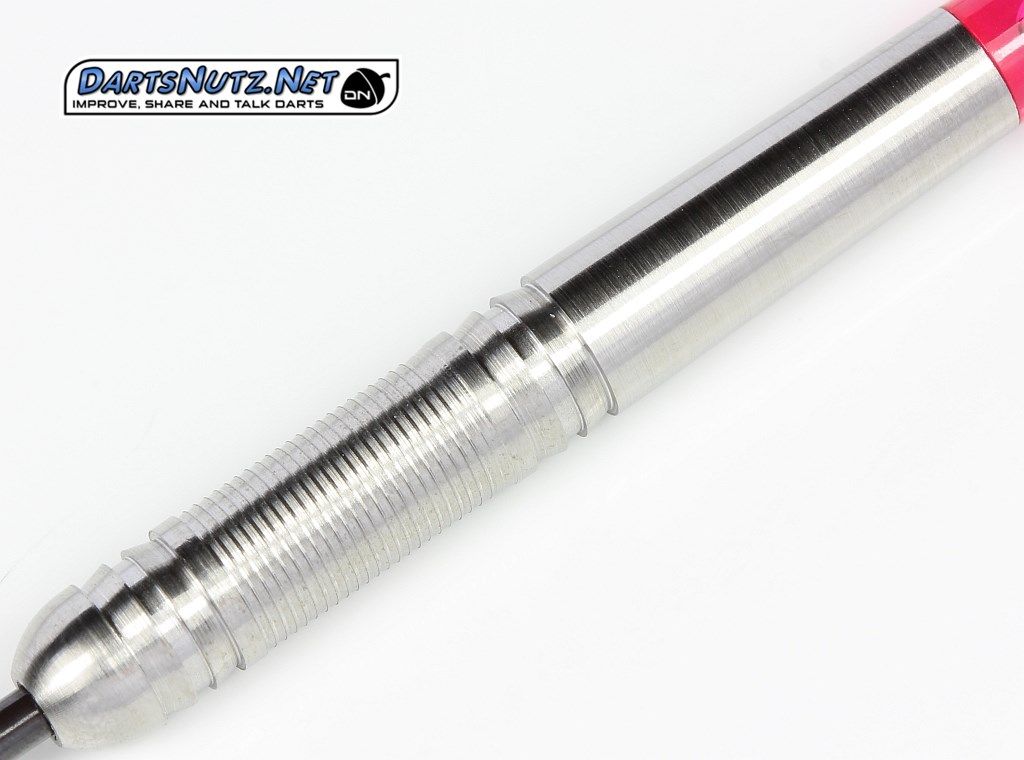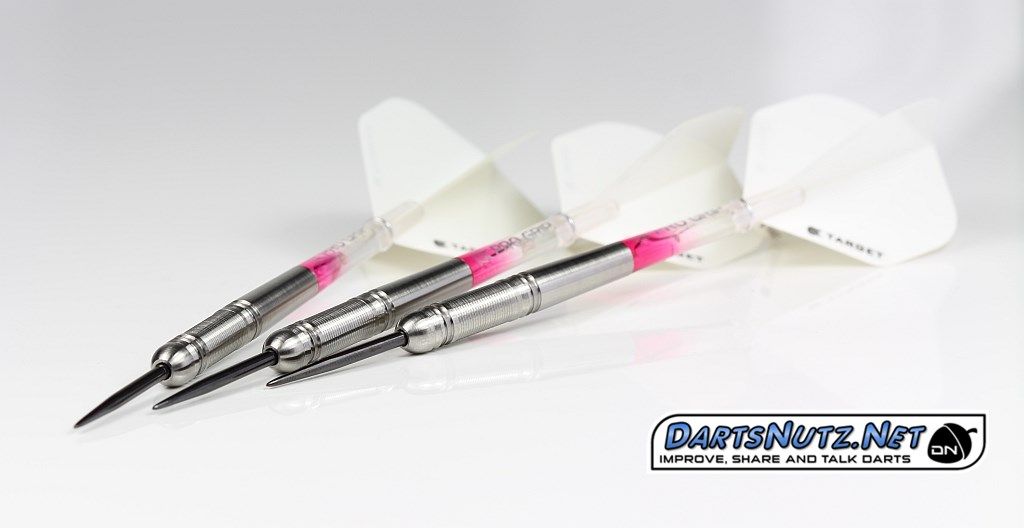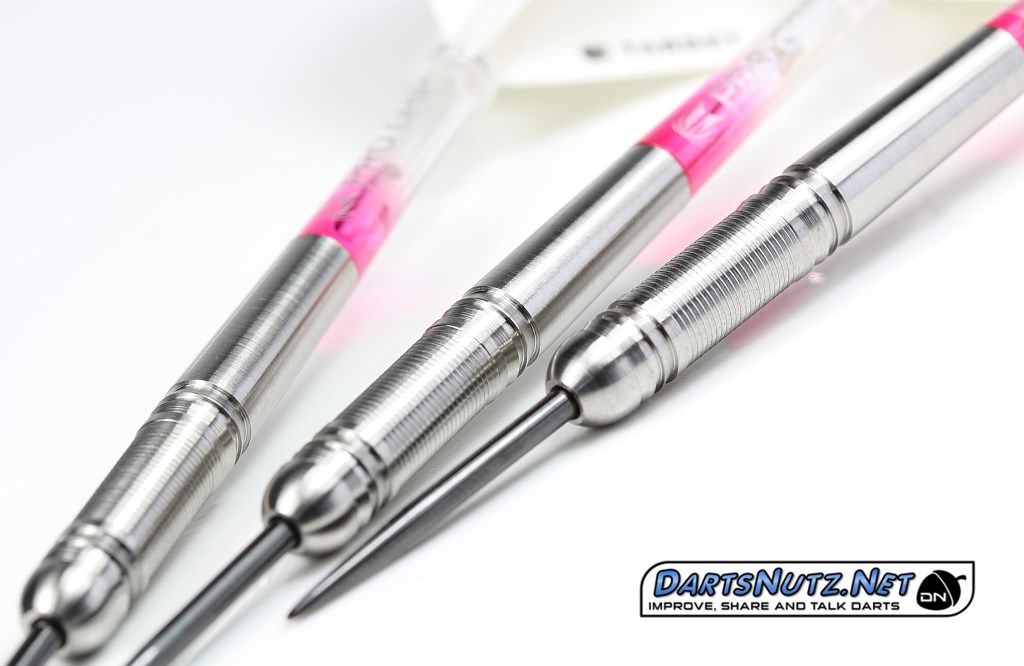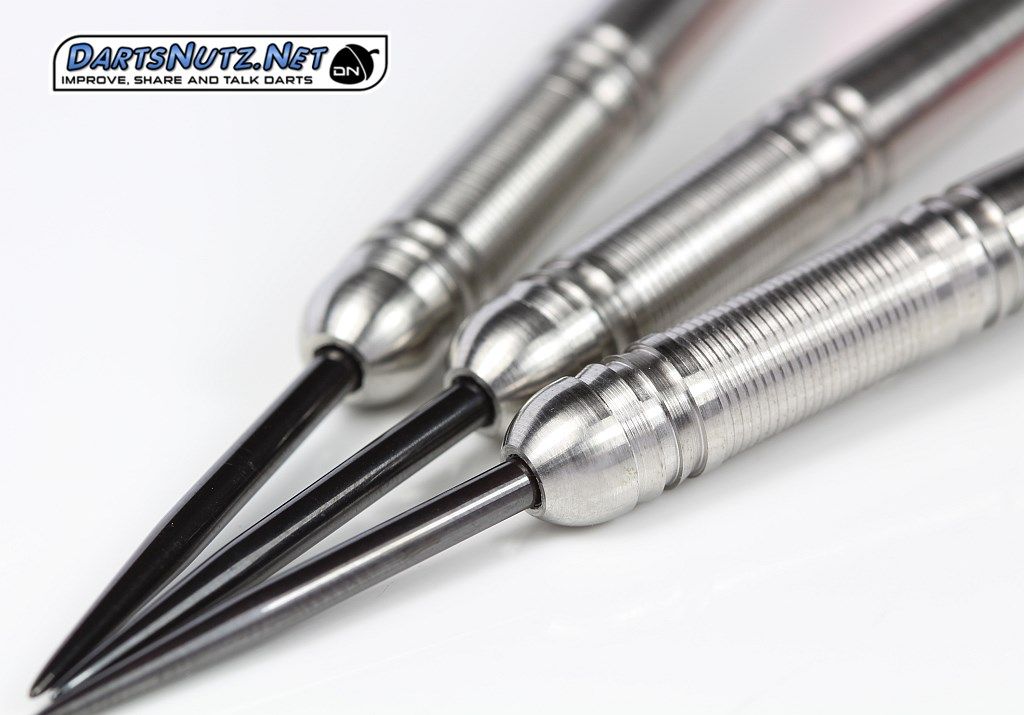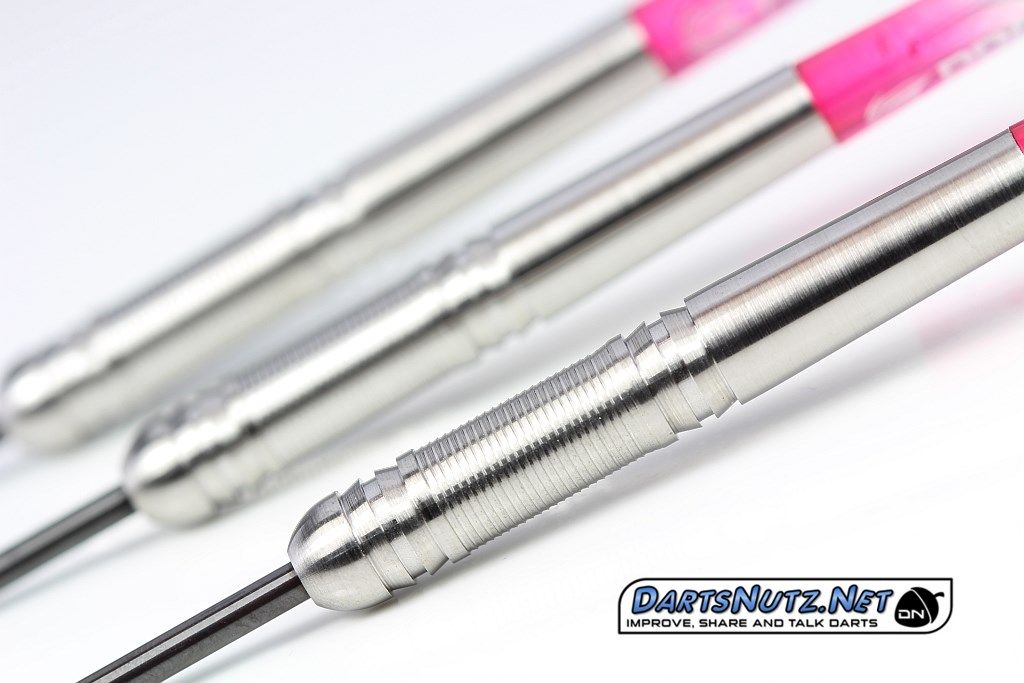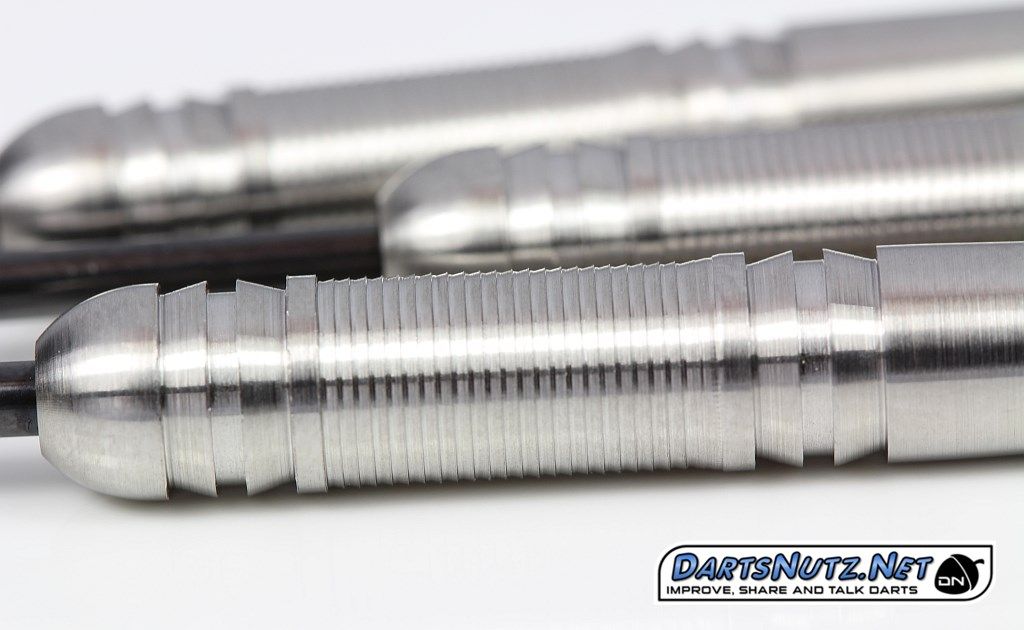 CLOSE UP PICS: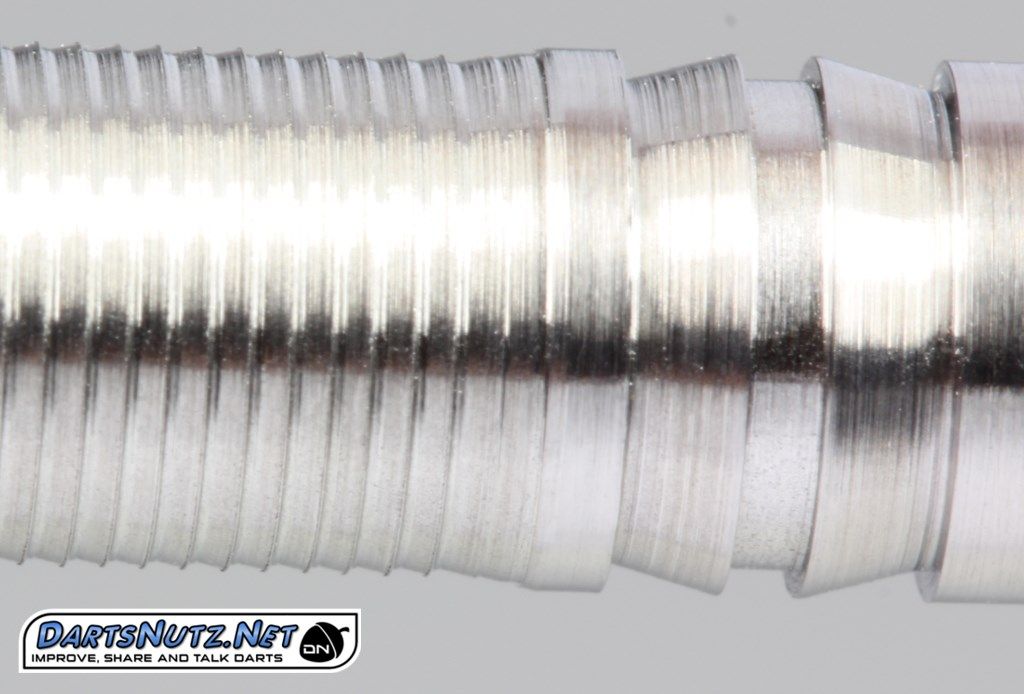 I did not need the darts grip to be too aggressive although the section which are similar to the grip from my Talismans are quite grippy but the main grip section of the mini shark grip is probably a high medium grip level, I only need grip on the front so the rear of the dart is smooth and tapers to the end.

DIMENSIONS:

Length:



Width: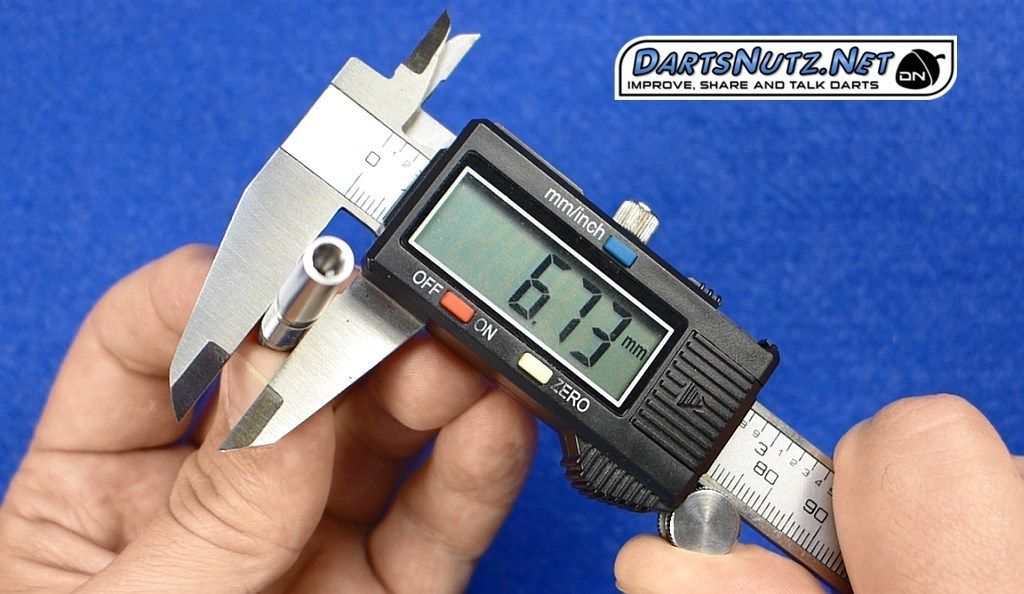 Dimensions in detail:




WEIGHT:

Each barrel is perfectly matched which is amazingly good!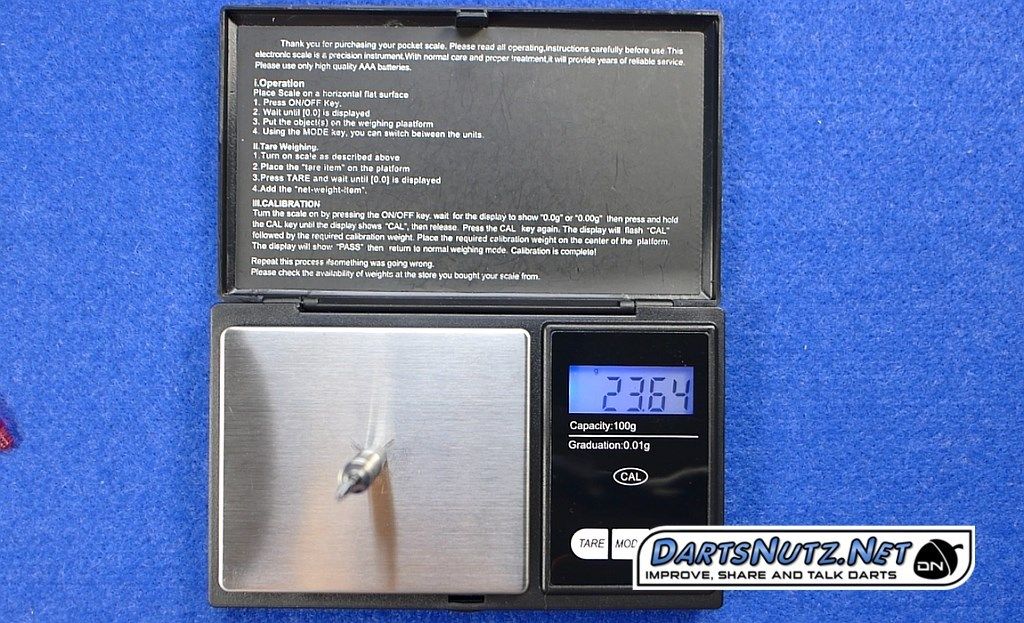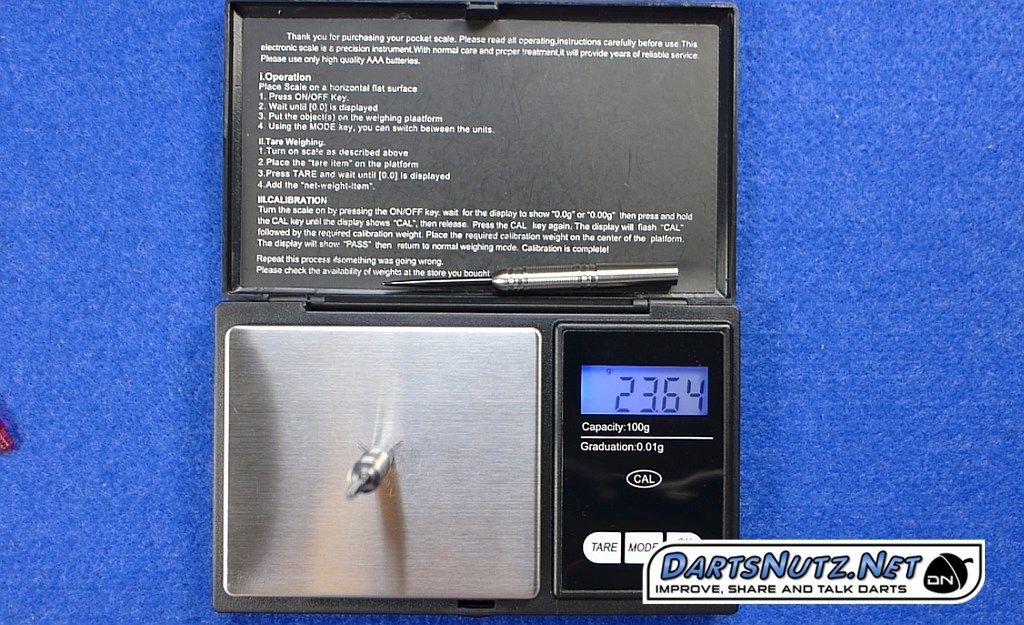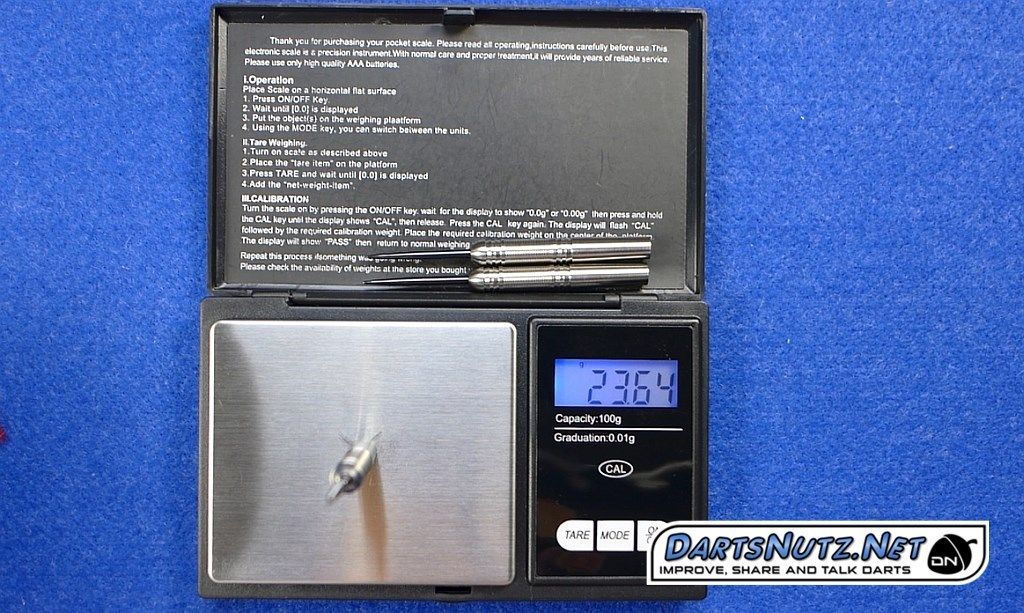 Weight with the full setup as it came:



BALANCE:

With nothing attached the balance is front weighted:




With the supplied set up the balance was just slightly front of centre:



Balance with medium, short and extra short nylon stems and standard flights:





MY GRIP WITH THESE:



As you would expect with a set I designed for my grip it falls naturally on the mini shark grip section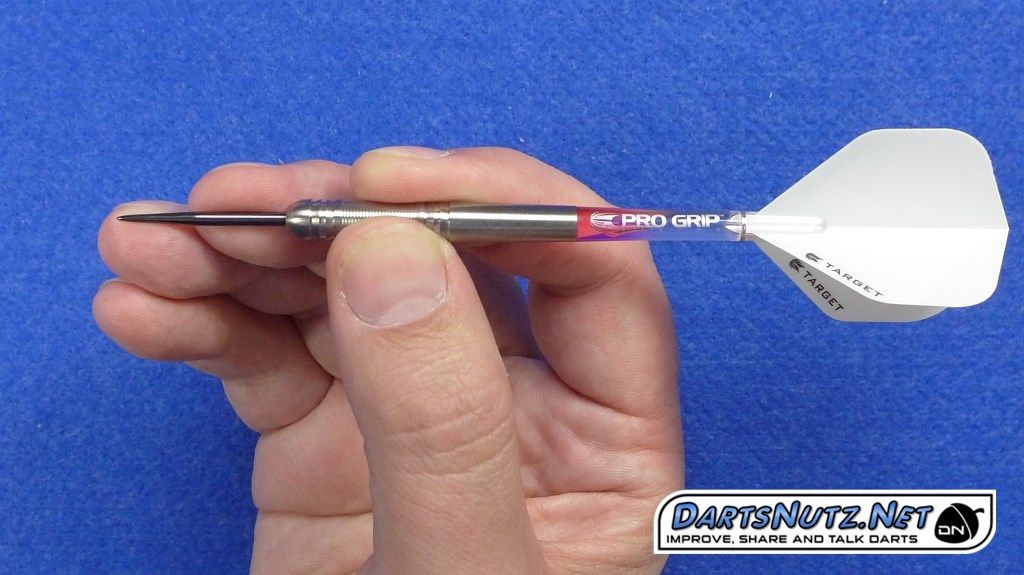 Darts landed in my usual upward angle:



CONCLUSION:

When I first seen the finished dart I was very pleasantly surprised at how good they looked, I thought my design was quite a basic one but they look really nice


The machining of the barrels is very clean and neat and finished off to a high standard, so on that front I am very pleased with them.

As with any design though it is impossible to know how they will work until you actually get them and throw them, we don't have the luxury of the pros where they can tweak things and try it then give it back to the machinist to tweak it again, for us to do that it would work out very expensive!

So I think if you have an idea for a custom set that you think will be right for you or you just want to experiment with a grip in a certain place, you need to be confident in what you want or it can be a costly waste.  I was quite certain of the ideas I wanted to try and especially the grip and its placement so I think its been a good thing for me personally.  I don't know if I got it totally right but I think I am very close with this design.

The feel of the grip and the slightly indented scallop is very good and just how I imagined it to be, so I'm pleased with that a lot!.  My idea for the balance point was close too but I think if I would change anything it would be to may be make the front a little thicker and the rear half a little thinner, hopefully that would shift the balance a touch closer to the front, and possible take a extra mm off the length.  But I have no idea if that would make a drastic difference which is why the pros with their sponsors have it easier when getting things just so


As the darts are though, they are very close to been spot on, the flight was nicely balanced and weighted with my front grip and although a little zippy through the air with the short stems on it slowed just enough and felt a little more stable when I stuck some medium stems on.

I cant fault Tonys workmanship at all, they are beautifully made and he has stuck incredibly close to what my design was, so I'm well impressed in that side.

Its a fun and exciting process having some custom darts made and when the finished item is a success it makes it even more rewarding.


SUMMARY RATINGS:

Looks: 8 (look better than I was expecting)
Grip: 7 (on a 1 to 10 Scale, 10 been severe grip)
Weight match: 10 (Perfect!)
Quality: 9.5 (very good indeed)
Value: 8 (might seem expensive but you are getting something unique and hand made!)
Suitability for me: 8 (was experimenting here but they came very close to being just right)

Best Feature: The whole process
Subscribe to Darts Review Channel here:
Darts Review Channel on Youtube
Click to visit Darts Review Channel website
My darts collection:
Flickr Album