Video link: https://www.youtube.com/watch?v=3AHfooiAFRU
A while ago Voks ran their competition for people to enter their own darts designs. It just so happened that our very own Greg AKA Rebel was the winner! He got 5 sets of darts made to his design and very kindly me sent me a set too. So here they are.

I actually reviewed these a good few weeks ago but only just got round to editing and uploading the review but I remember a lot of people commenting at the time he won that they would like to have a set too, and I think they would make a great dart for a lot of people



CONTENTS AND PACKAGING:

The darts came in a Voks box which is a neat design with a kind of flapped lid with a couple of magnets inside to hold in place and a plastic window to show the contents. The barrels were fitted with some short nylon two tone stems and supplied with some slim flights a point protector and mini Voks wallet:


PICS OF THE DARTS IN DETAIL: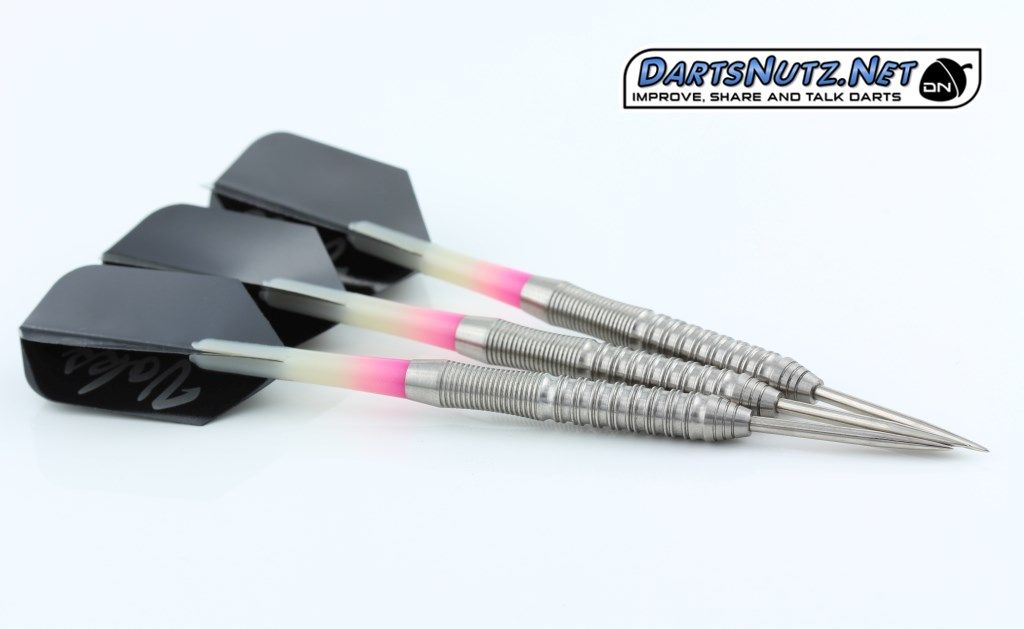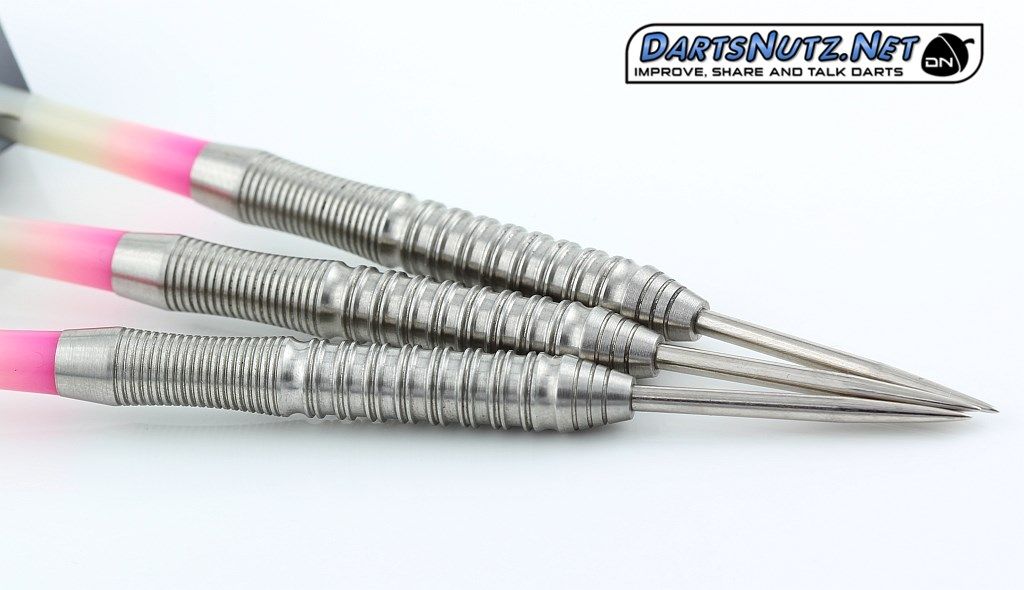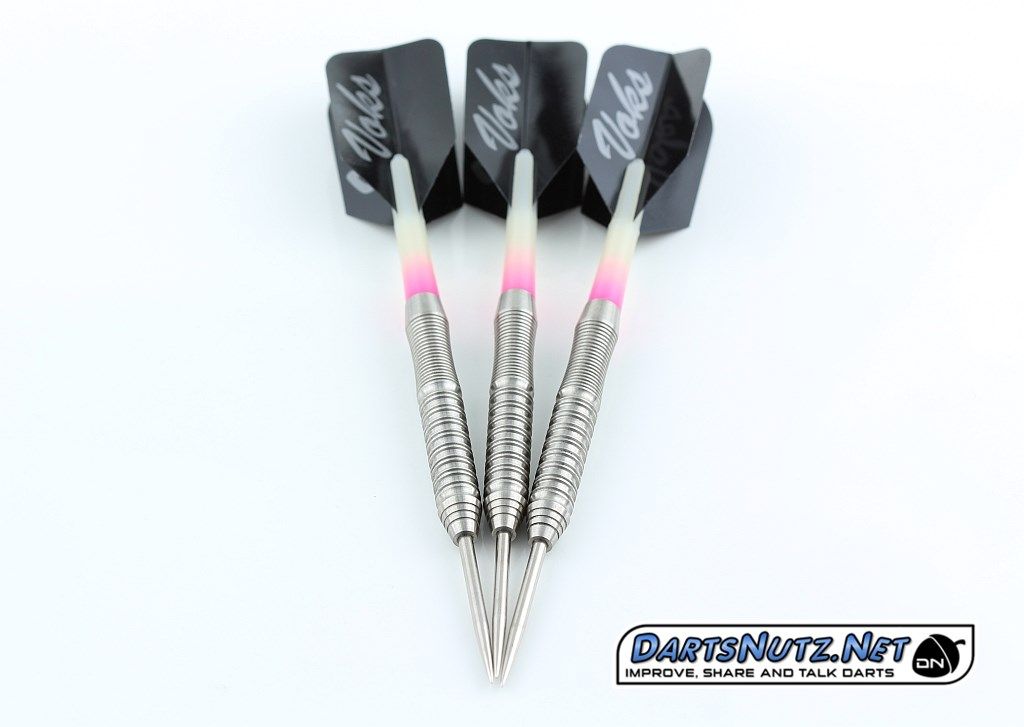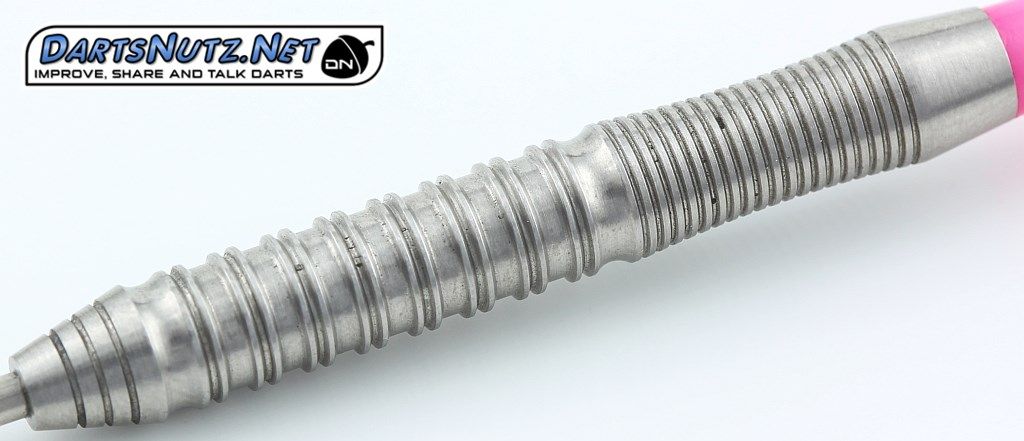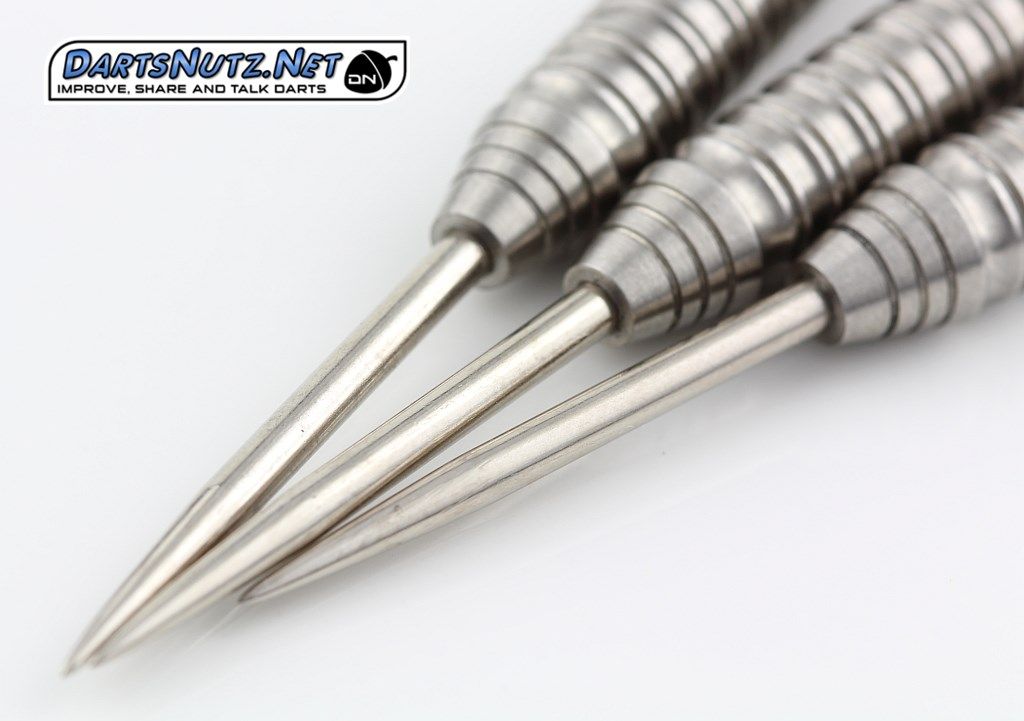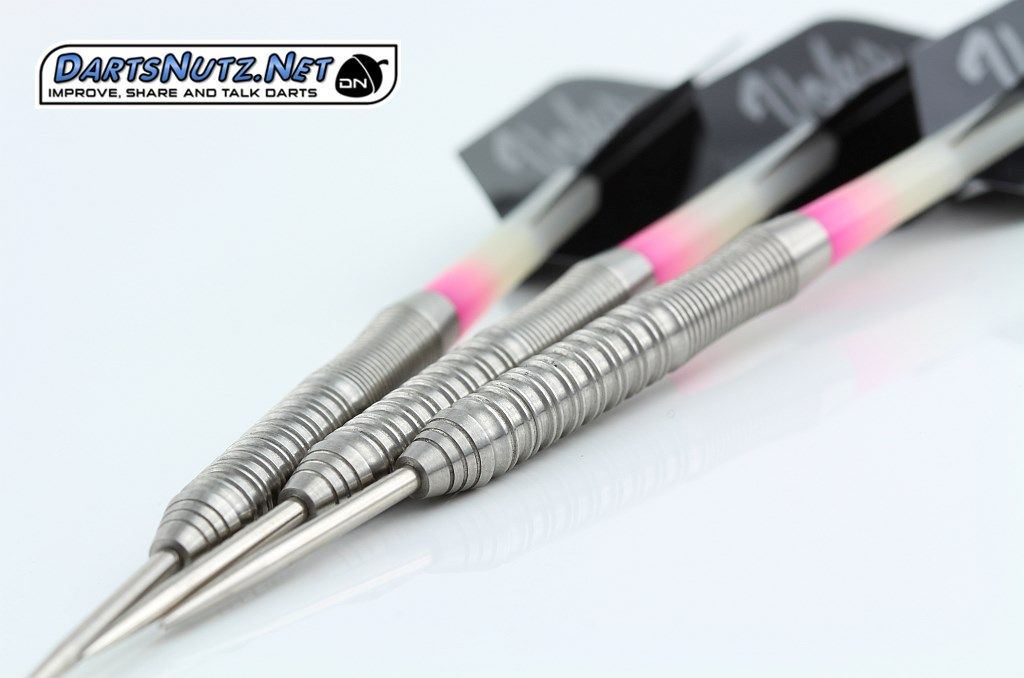 CLOSE UP PICS: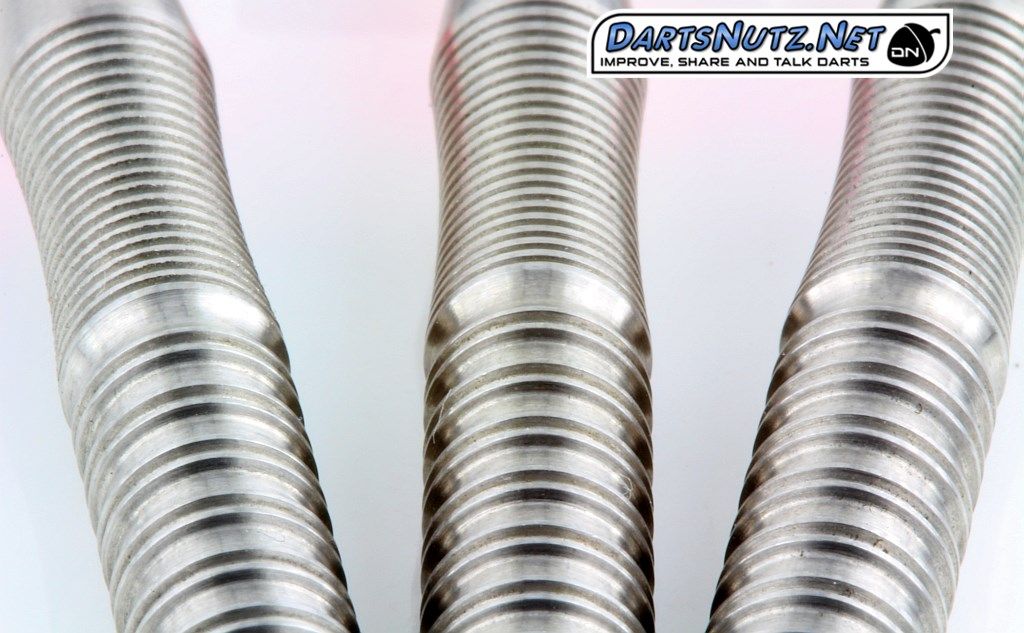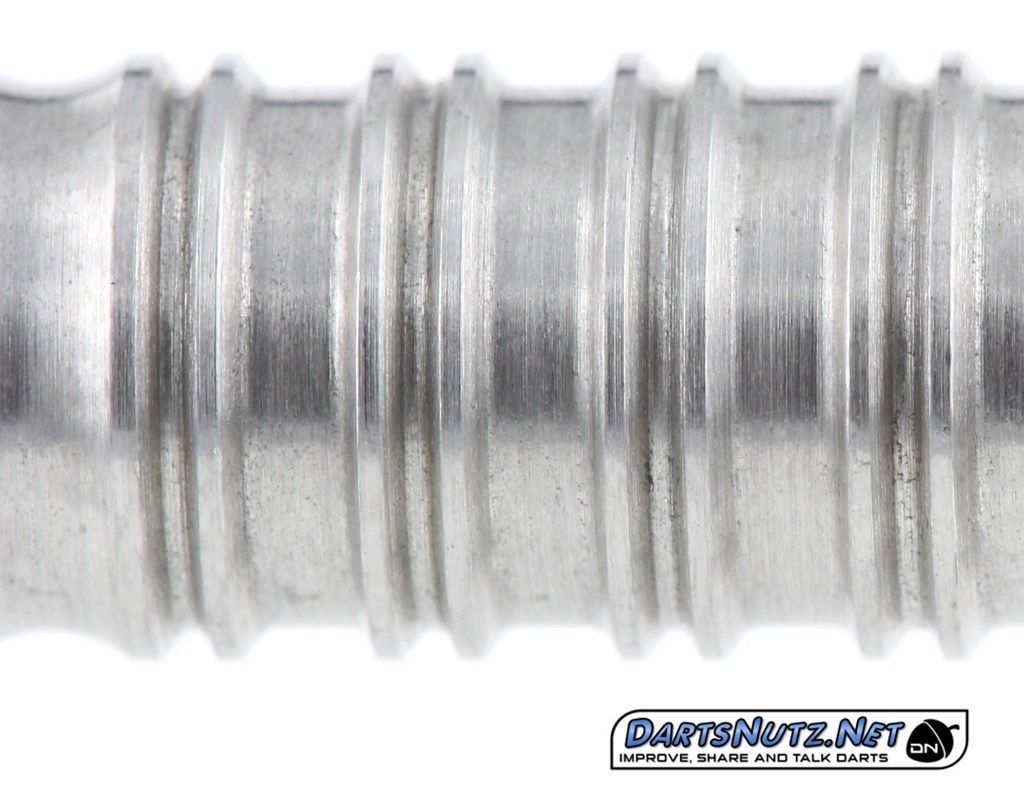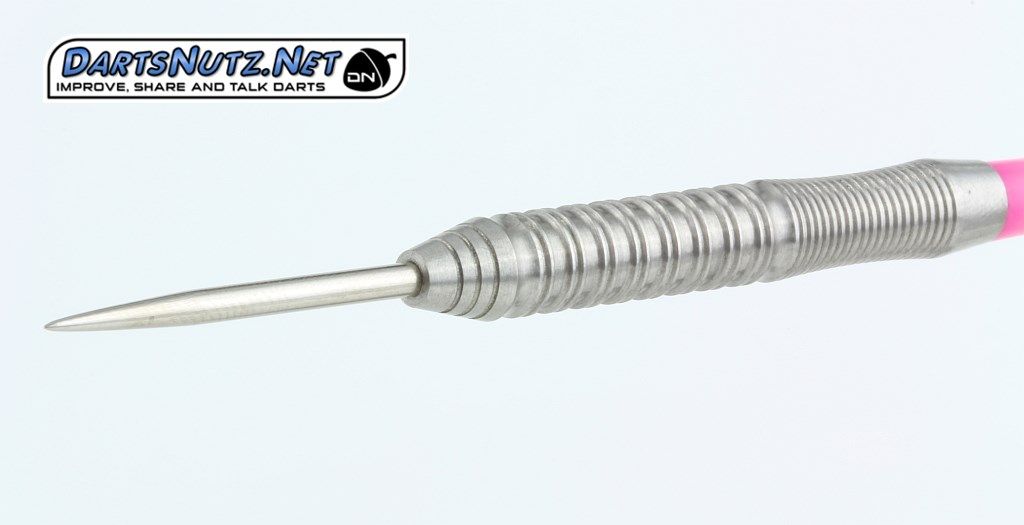 The barrels have a very grippy double ring grip which is a high level grip and with a scallop section at the rear which has a medium level kind of flat micro style grip.


DIMENSIONS:

Length:



Width:



Dimensions in detail:





WEIGHT:



There is just six hundredths of a gram difference between the lightest and heaviest barrel: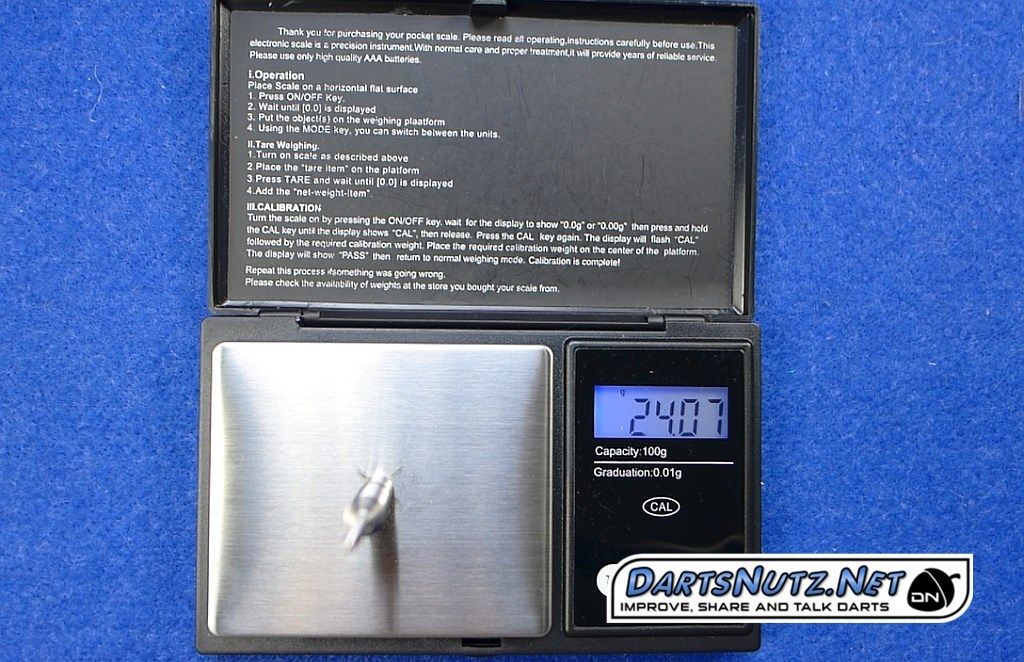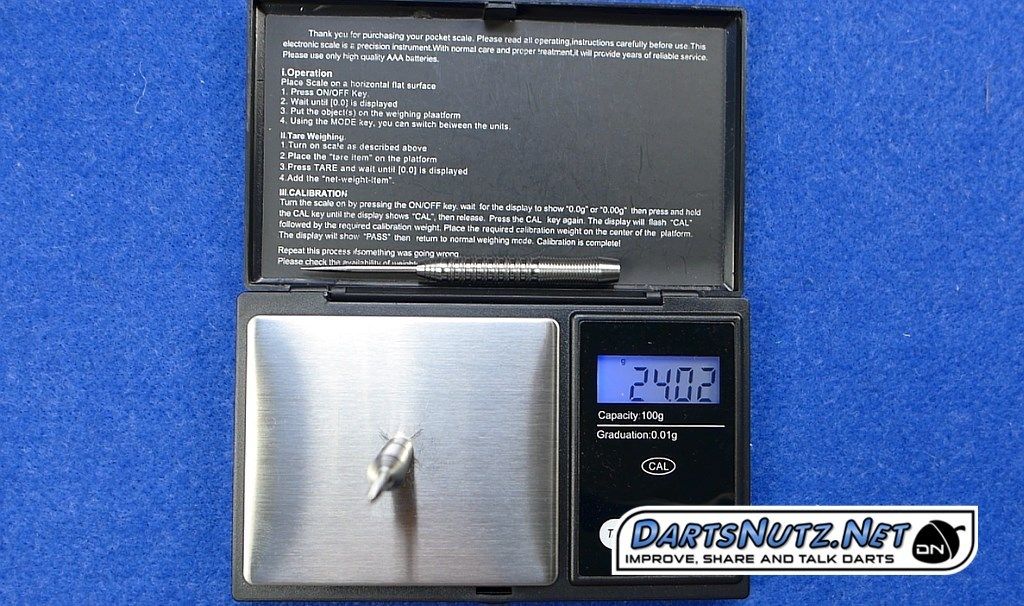 Weight with the set up as supplied: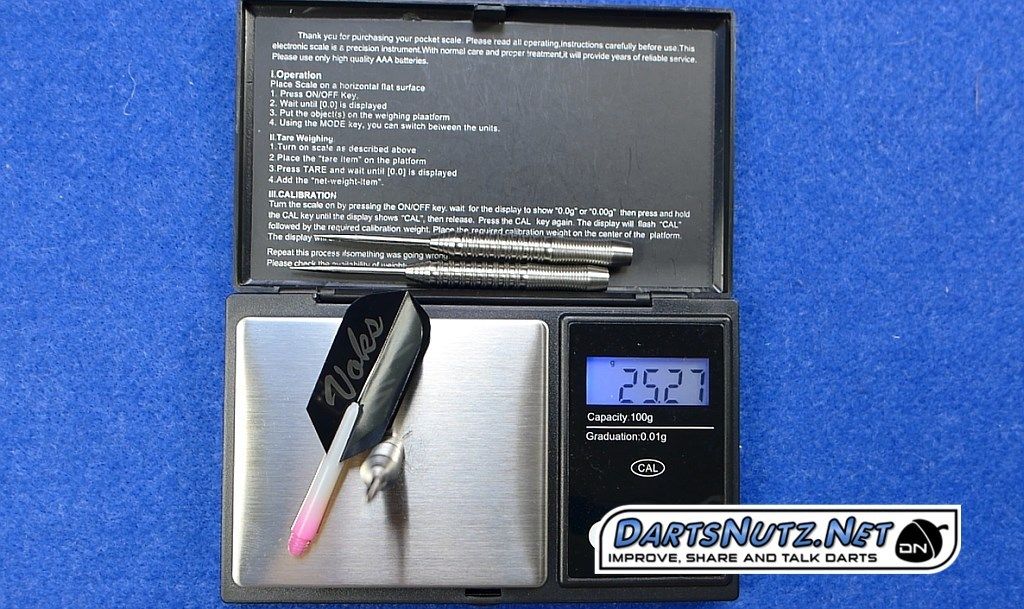 BALANCE:



With nothing attached the barrel is front weighted:



With the supplied set up it moves a little closer to the centre but still a front weighted bias:




Balance with my own medium, short and extra short nylon stems and standard flights: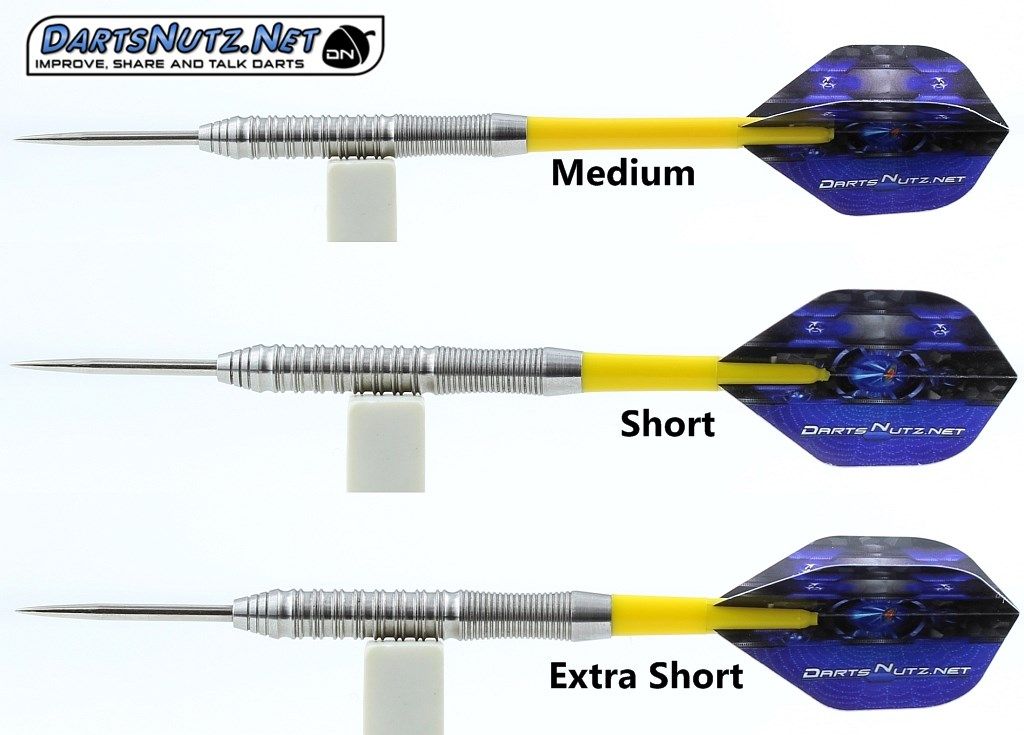 MY GRIP WITH THESE DARTS:

Was pretty happy gripping near the front with these and it has a slightly chunky feel but a great grip!



Darts landed in the board tail up:





CONCLUSION:



I think Greg has come out with a very functional yet great looking design here and Voks have done a great job at making them too.

The double ring grip is very nice but the scallop is as I normally find very comfy to grip but its too far from my natural grip for me.

I think it works well for front grippers and should be great for rear grippers who like a front weighted dart.

Darts felt lighter in my grip that what they should do, I think its because the scallop and the weight bias must be making it so it was closer to the balance point for my grip. I also found for me that when I tried some medium stems they flew a fair deal better, I think it was quite sweet with mediums on. Barrels are a touch longer than I normally like so was a little surprised the mediums worked better but it could be the way it affects the weight balance again.

I did try throwing from the rear scallop but it was just too strange for me, should be great for you natural rear grippers though.

Darts were a little bit zippy through the air with my front grip but on the whole they had a nice stable flight.

So a good dart really and may be one I think we should get made a few more of?

Well done Greg!




Summary:



Looks: 8 (look good actually)
Grip: 8.5 (on a 1 to 10 Scale, 10 been severe grip)
Weight match: 8 (fairly close)
Quality: 8.5 (good)
Value: 10 (Hey they were free off Greg
)
Suitability for me: 8 (think they felt better to throw with mediums and standard flights for me)

Best Feature: Grip
If you are a guest browsing this forum, why not join up, we're a friendly bunch here and love to welcome new members
Click
HERE
to join
Subscribe to my Darts Review Channel on Youtube:
CLICK HERE
My darts collection:
Flickr Album