03-24-2015, 08:19 PM (This post was last modified: 01-27-2020, 01:47 AM by nixer55. Edit Reason: Removed linked bbcode )
I've been having some problem lately with both the double and trip 18. I was working on my flight school grouping drills and decided to reread my material from George. I decided that for some reason my minds eye just was not zeroing into a spot to concentrate on. I started looking to buy some practice rings but saw how expensive they were and decided to make my own.
So I wish to share this little DIY project that works.
I went to my local walmart store and in the women's hair care section I found a pkg. of brightly colored elastic scruncies that the girls use to tie their hair into a ponytail. Cost $1.00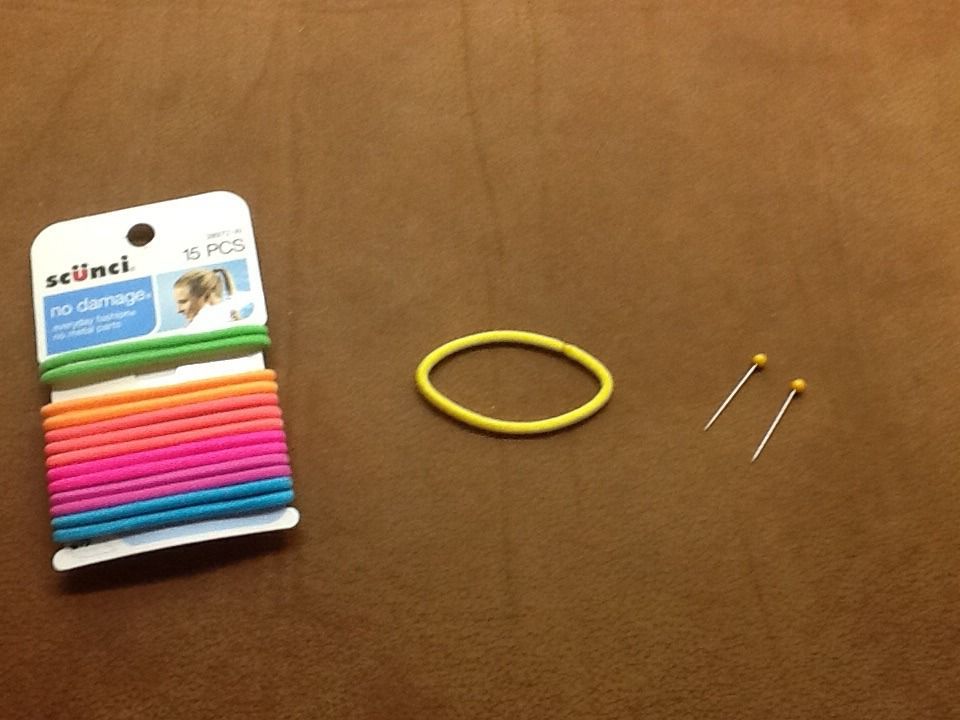 I left one the same size just off the card (yellow) and took another (pink) and cut it.
I then cut a small piece of heat shrink tube and put over the end and then pinned It to a wine cork ,wrapping the other end around the cork and back through. This makes it the smaller size of a dime or nickel. Using a hair dryer I shrunk the heat shrink tubing and trimmed the excess elastic with a razor knife. I have also done this using  a small piece of tape in place of the heat shrink tubing. It seems to work just as well.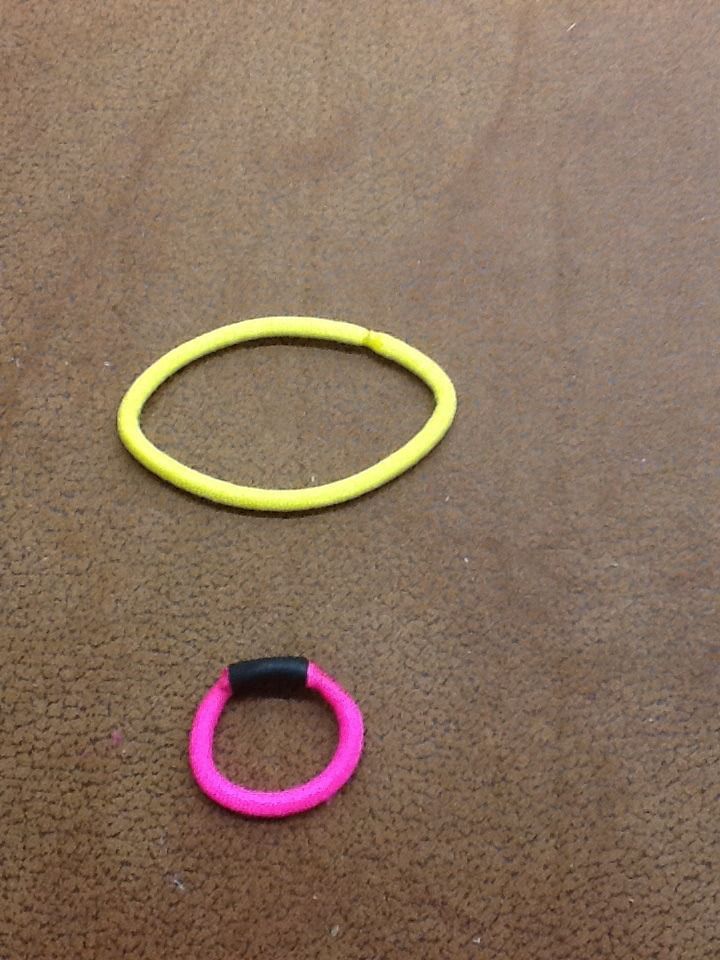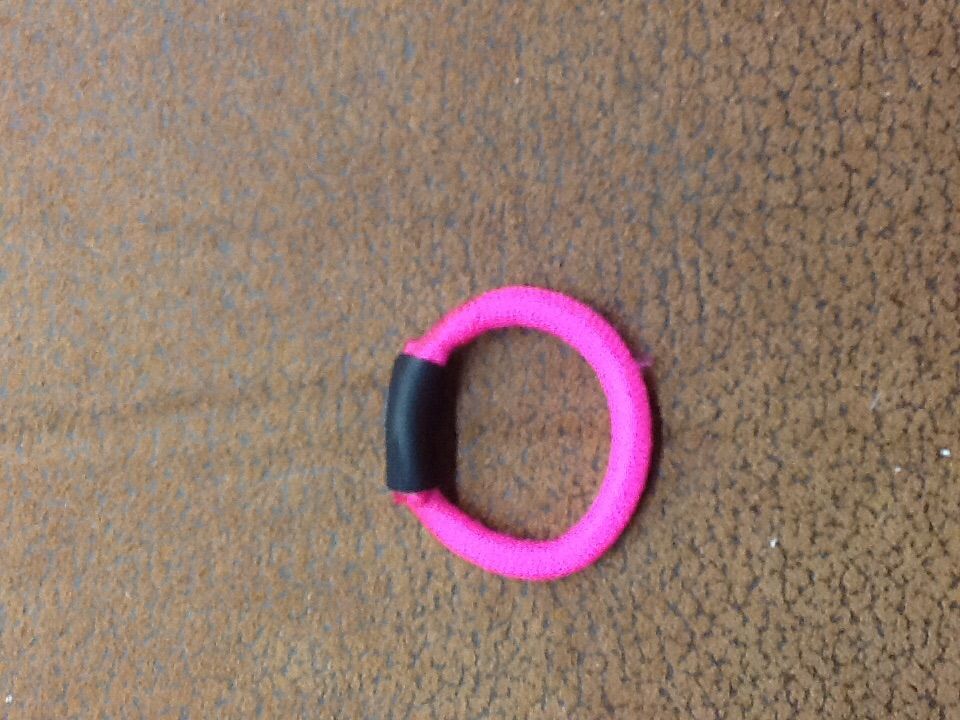 Next I took 2 pins from my wife sewing kit and cut them on a slant about halfway. These I use to hold my rings in place on the board without damage to the board.
I then pin them where I want on my board and practice. I have to say they have helped me . It seems my eye has something it can focus on and So far they have lasted 10 practice sessions and very cheap.