Video link = https://www.youtube.com/watch?v=gtQTfCGDSUY&feature=youtu.be


Here I have another set of Bulls Fighter soft tip darts to review.

Got to say once again that the quality of the darts is fantastic! Another perfectly weighted set!

Well lets get on with the review


As I said before Bulls Fighter is a Korean company and the darts are made there to a very high standard. I believe this particular model is a player endorsed one. https://www.bullsfighter.com/

The darts retail for around 118,000 Wan which is around £67.

They are 18g and 90% tungsten.

PACKAGING AND CONTENTS:

The darts are all packed in these very neat little boxes with the barrels, tweenie stems and standard flights all neatly placed in a foam insert which sits inside a slide out tray. They are already fitted with some soft tips and each box has a label with the model name and its dimensions stuck on the box. I think they may have updated the packaging recently though, so they may not come in this if you buy some.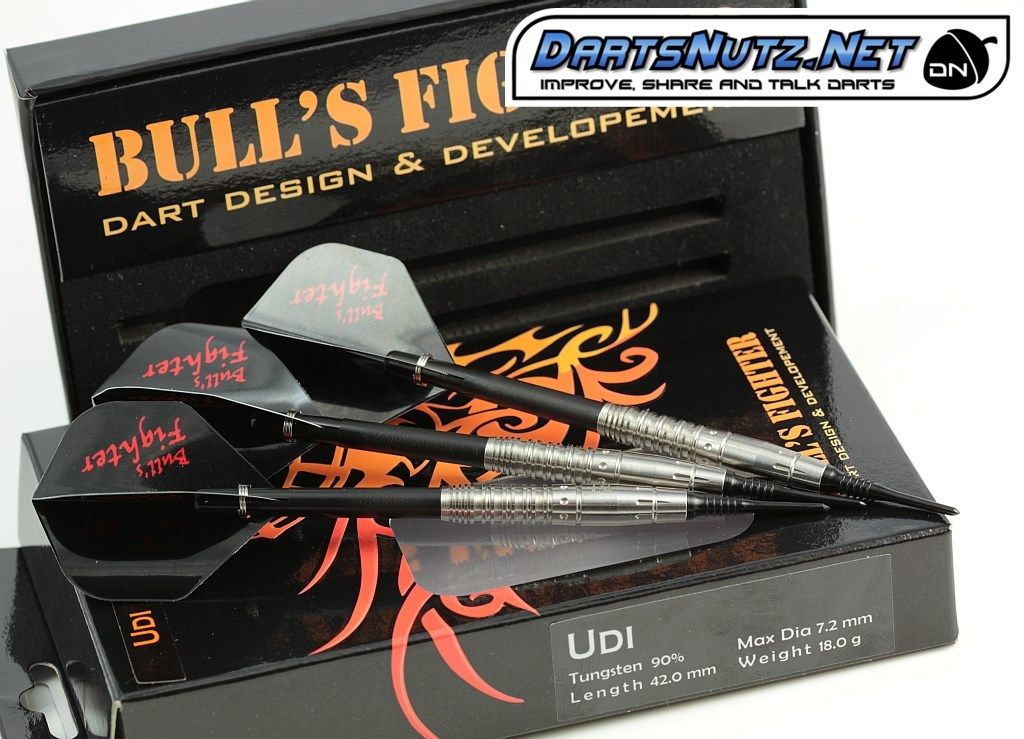 PICS OF THE DARTS IN DETAIL: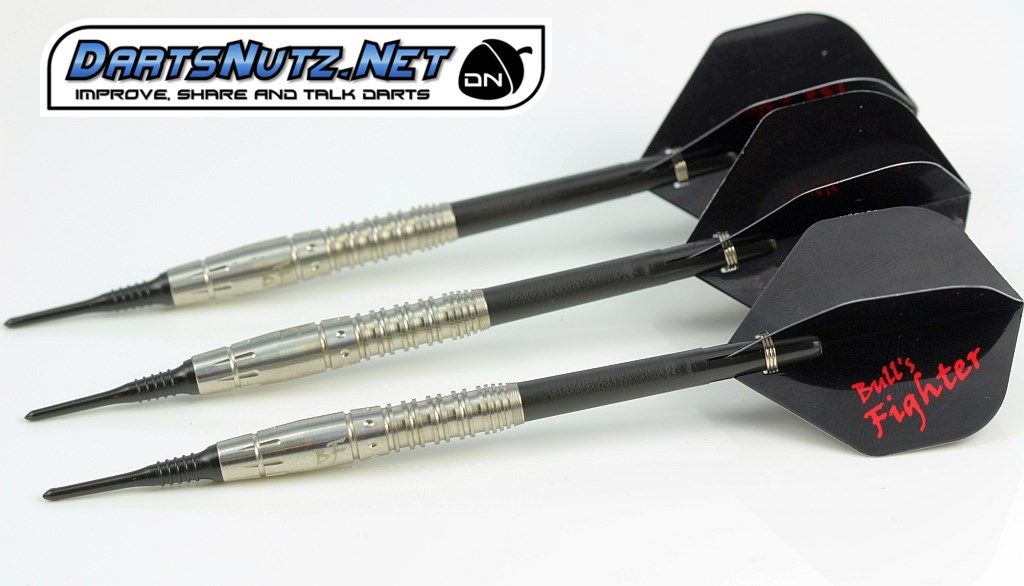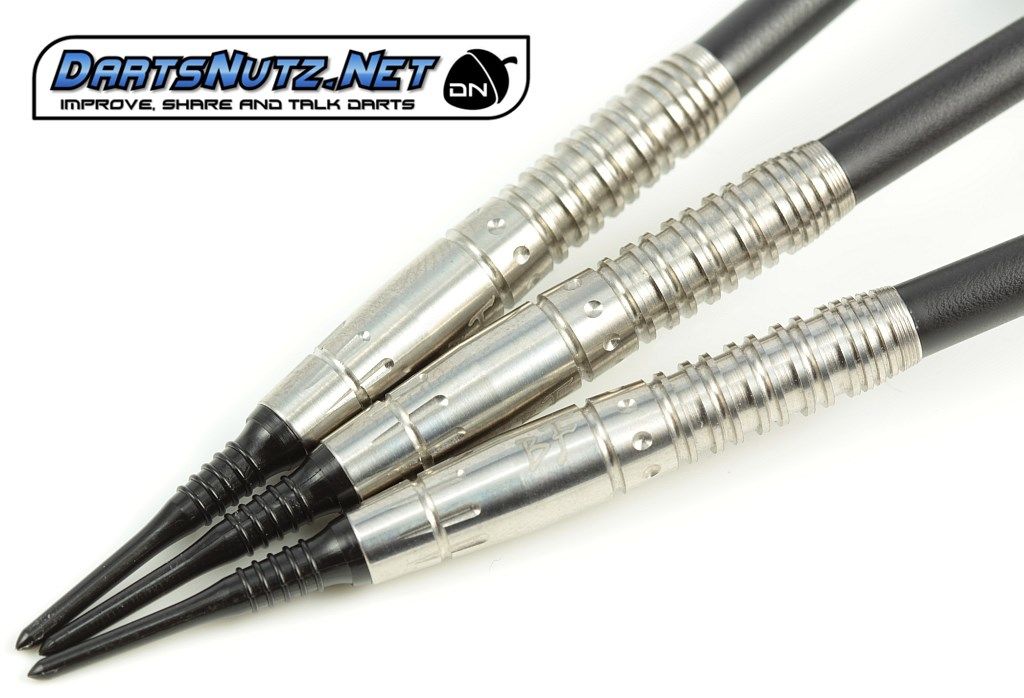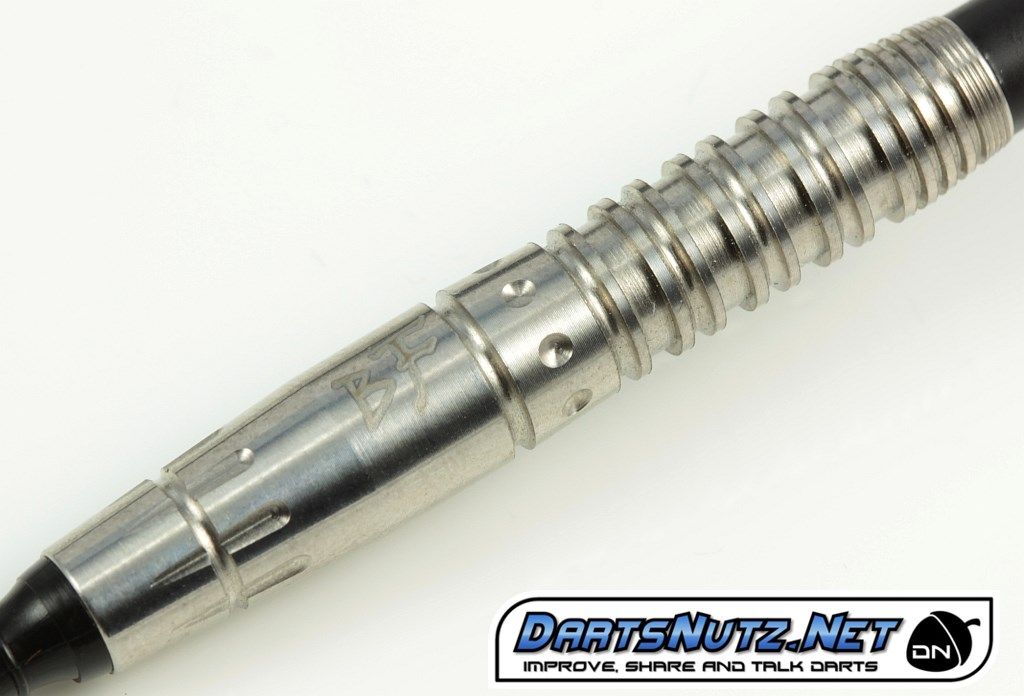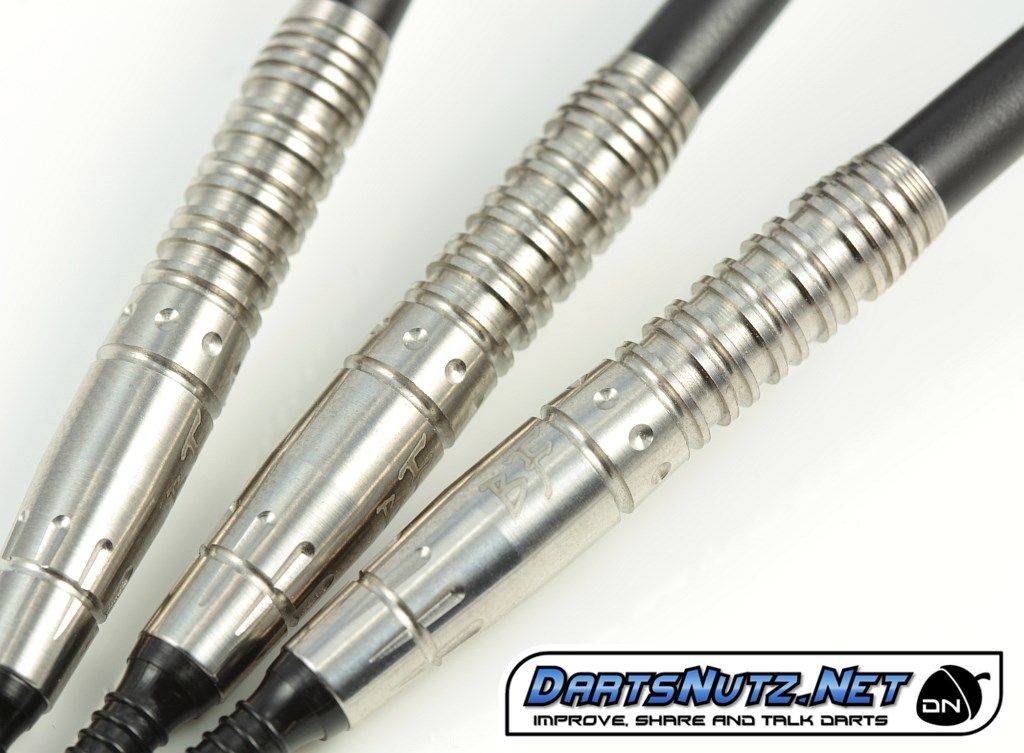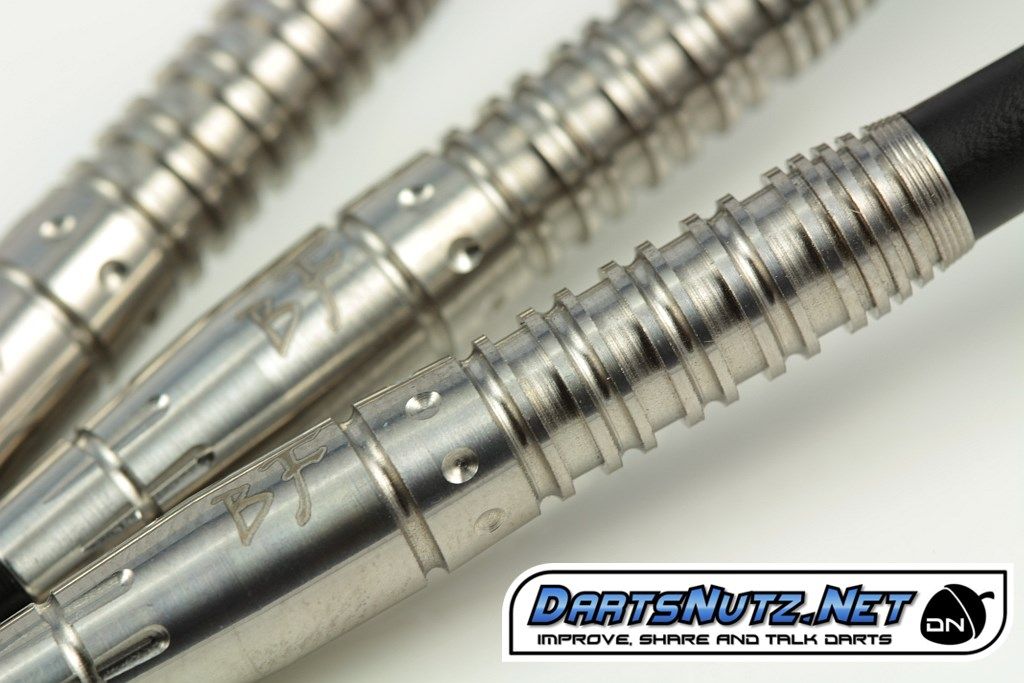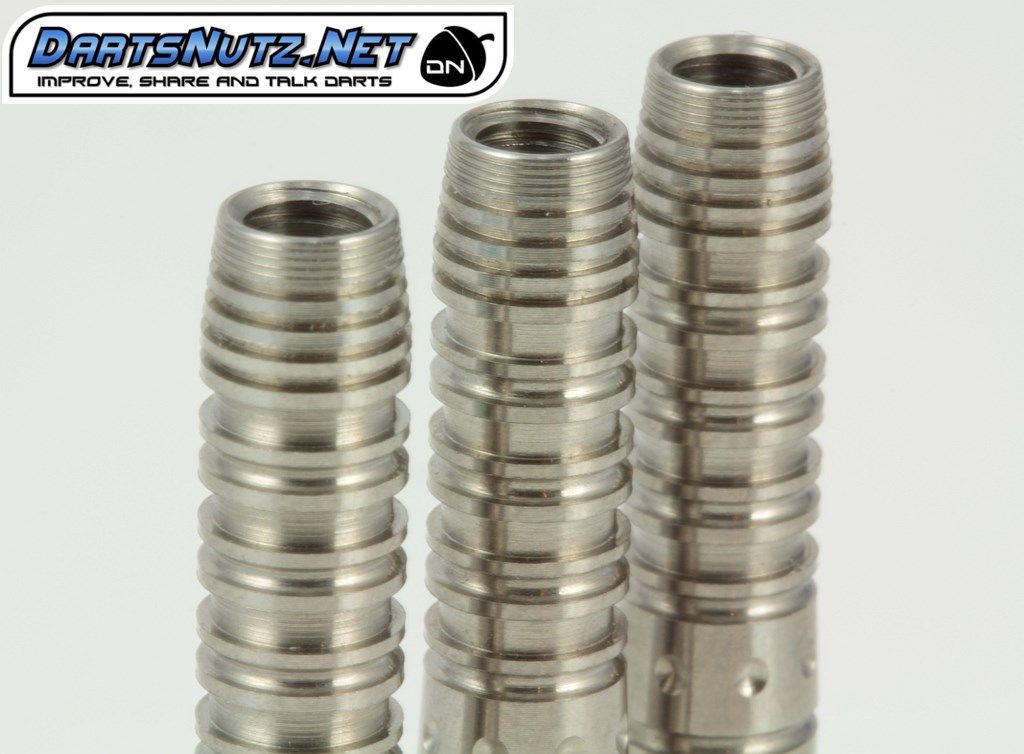 CLOSE UP PICS: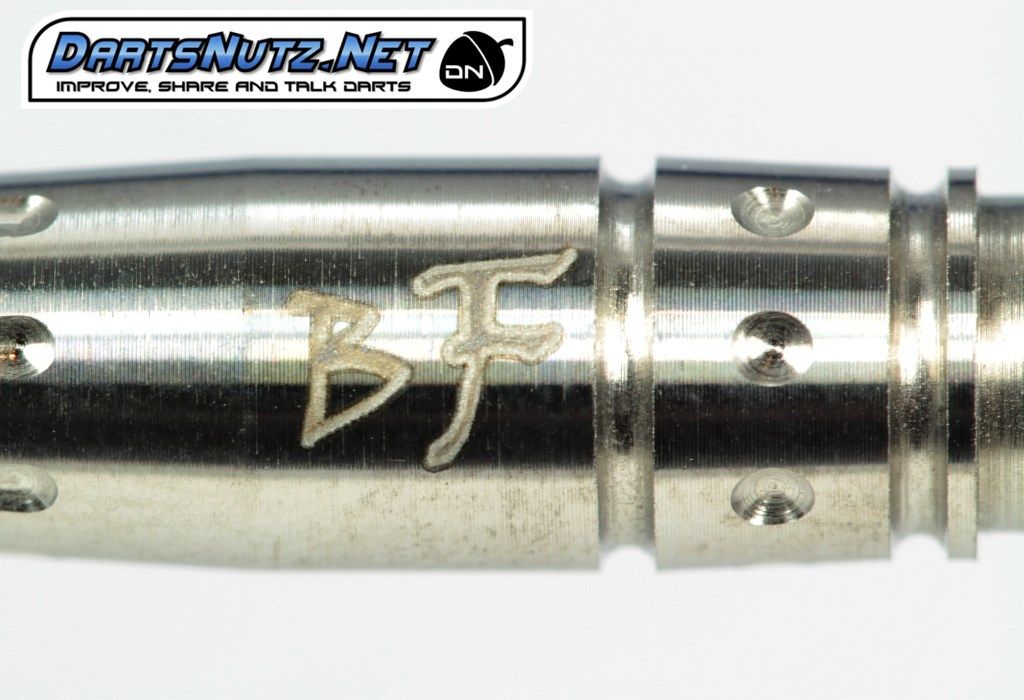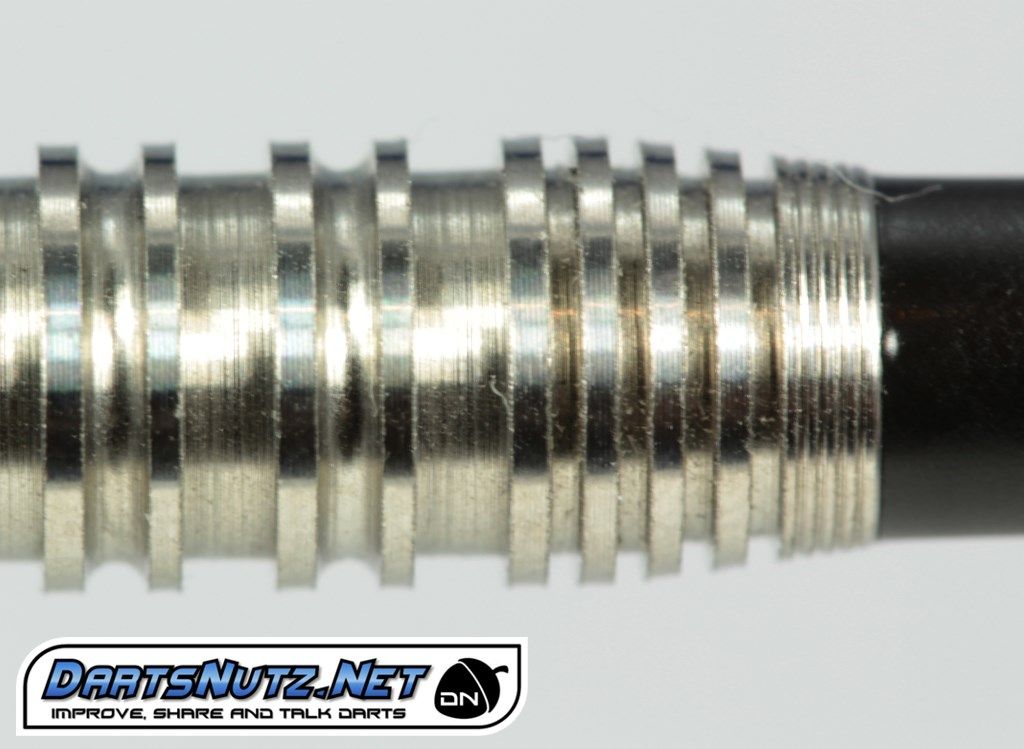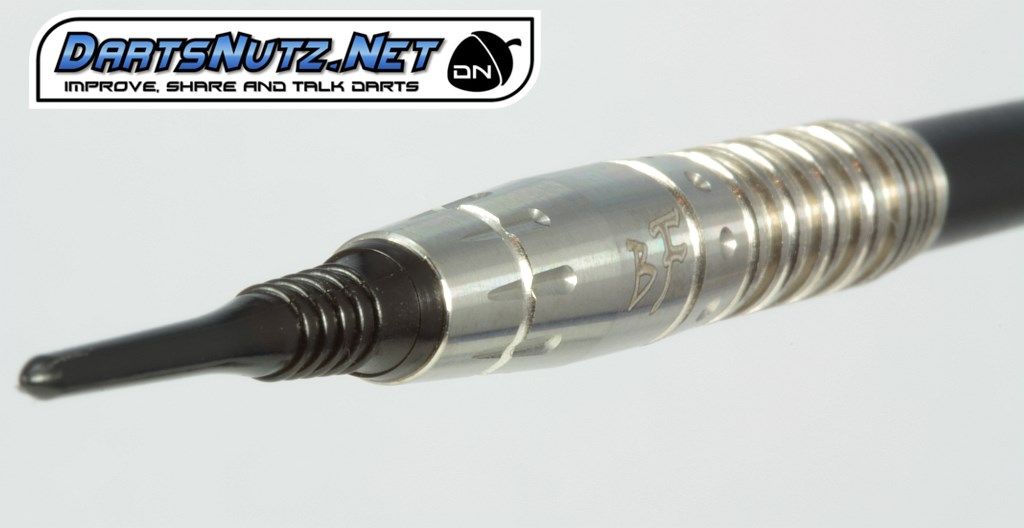 Once again the Bulls fighter darts have a beautifully machined barrel and quite a high polish to the tungsten which oozes quality. Again though the grip and barrel design looks set for rear grippers. The grip at the rear of the barrel is a very edgy thin ring grip with wide spaces in between and deep grooves where the rings are closest, I would say its a high level of grip there. The front is mostly smooth save for the notches and small groove near the nose.

DIMENSIONS:

Length:

Only a short barrel but kind of looks longer than it is really.



Width:



Detailed Dimensions:



WEIGHT:

Another perfectly matched set from Bulls Fighter, Awesome!

Weight of full set up as supplied:



BALANCE:

With just the tips attached the balance was just about the centre on the band with the round indentations:




With the supplied set up the balance moved a little to the rear:



Balance with my own medium, short and extra short nylon stems and standard flights:



MY GRIP WITH THESE:

I felt most comfortable gripping these around the band with the indentations, it felt nicely balanced there for me. Gripping right near the front did not feel right with these for some reason, just was not balanced as good.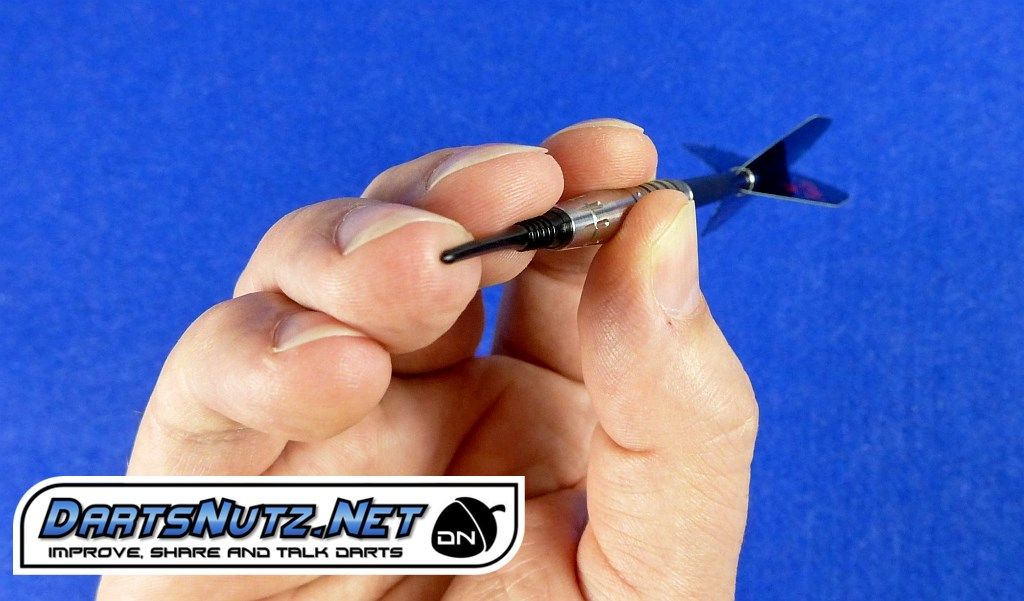 BARRELLS REVERSED:


CONCLUSIONS:

Another very impressive set of darts from Bulls which again is very nicely machined, but my only reservation is another set geared up for rear gripper :s

Thankfully for me I felt quite comfortable gripping the dart around the centre and they actually flew very well in spite of it not been where I would automatically and naturally grip it, I think it was comfortable simply because the barrel is not particularly long. Even hit a hat trick with them so cant be too bad


Machining of the barrels is once again done to a very high standard and this is the second Bulls Fighter set I have had out of 3 sets that have been perfectly matched in weight!


I still they would likely suit a rear gripper best but should also be very good for middle grippers.

Not sure what the tips are on these but they seemed to work well until I strangely broke one in the board, was quite weird as I did not even notice until I had my next throw, then I realised the tip felt a little strange and found the broken tip was stuck in the board, I did a little Slow - Mo replay of it in the video, tip is still stuck fast in the board too, so I will have to get something to remove it


Darts are very nicely balanced from the middle and I did have a try holding at the rear which was not too bad but just that little bit too unnatural for me.

Overall a very nicely made dart which I think rear gripper will love the most


SUMMARY RATINGS:

Looks: 9 (very nice)
Grip: 8.5 (on a 1 to 10 Scale, 10 been severe grip)
Weight match: 10 (Perfect!)
Quality: 9.5 (great quality)
Value: 8 (not cheap but such nice darts)
Suitability for me: 7 (flew nice from the middle but I think they are more for rear grippers)

Best Feature: Quality darts
Subscribe to Darts Review Channel here:
Darts Review Channel on Youtube
Click to visit Darts Review Channel website
My darts collection:
Flickr Album