Video link: http://www.youtube.com/watch?v=RdPU8ia9P...e=youtu.be

This is a review of the Unicorn Contnder Devon Petersen 22g darts. They are 90% tungsten and retail around £39.99.

Check the Unicorn site here for more info: Devon Petersen darts

CONTENTS AND PACKAGING:

The darts come supplied in a plastic pack and inside is a compact plastic case, 8 flight protectors, Petersen Barrels, Petersen signature flights, gripper 2 stems with spring rings fitted.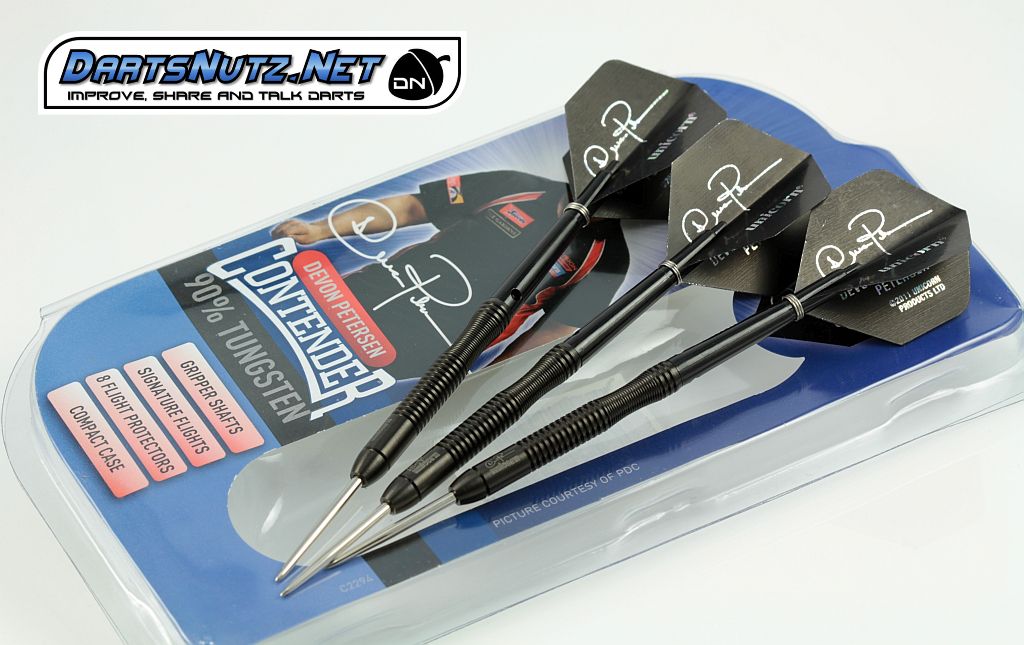 PICS OF THE DARTS IN DETAIL: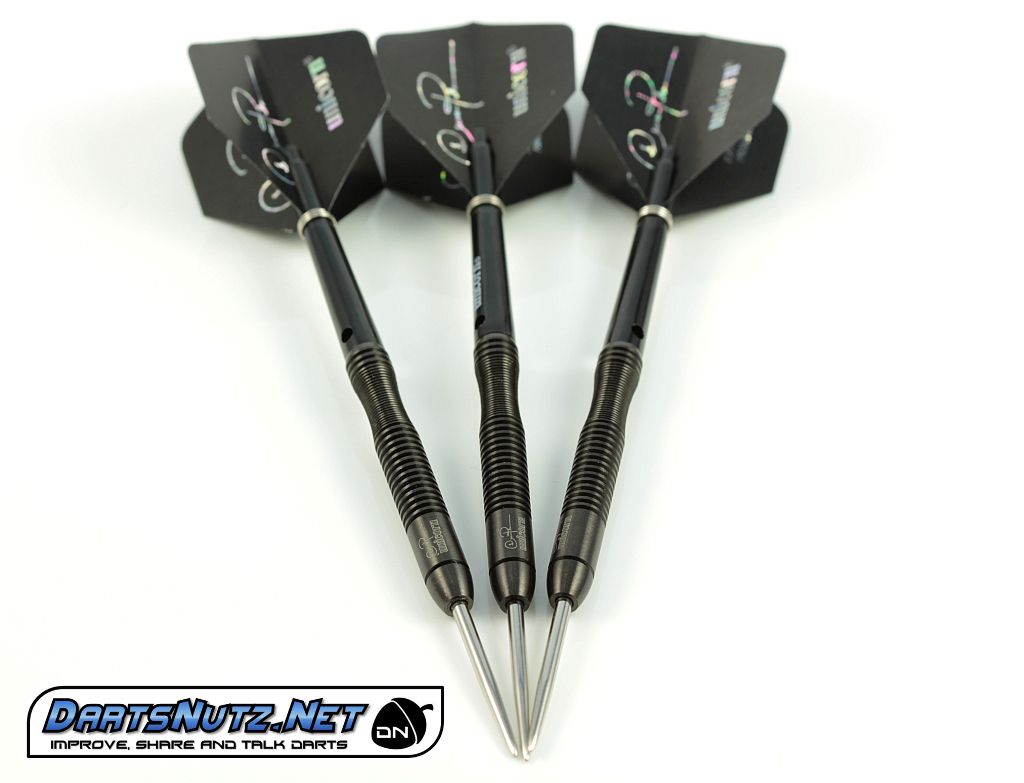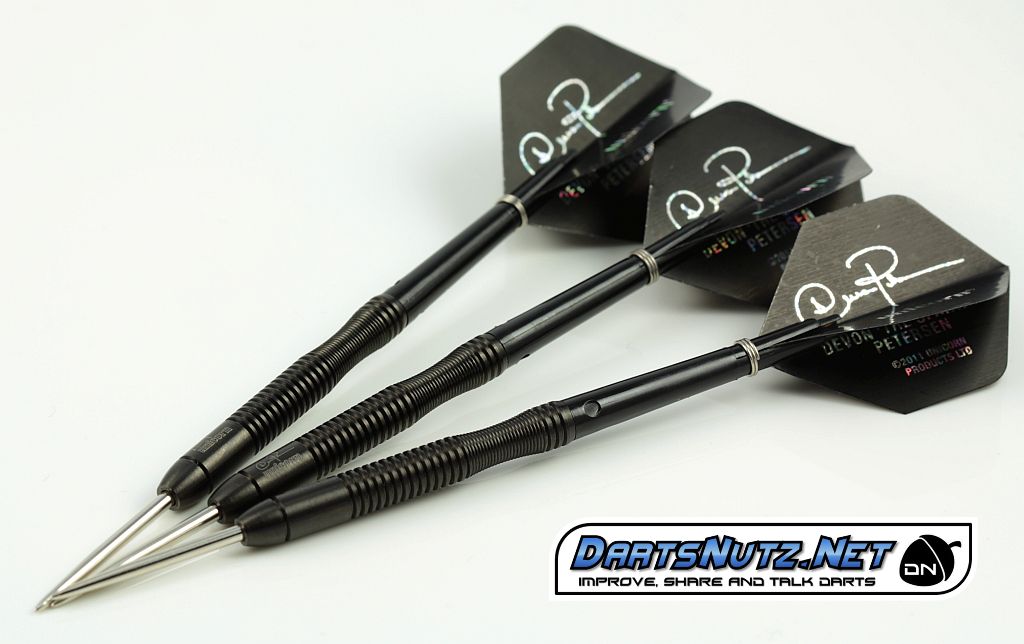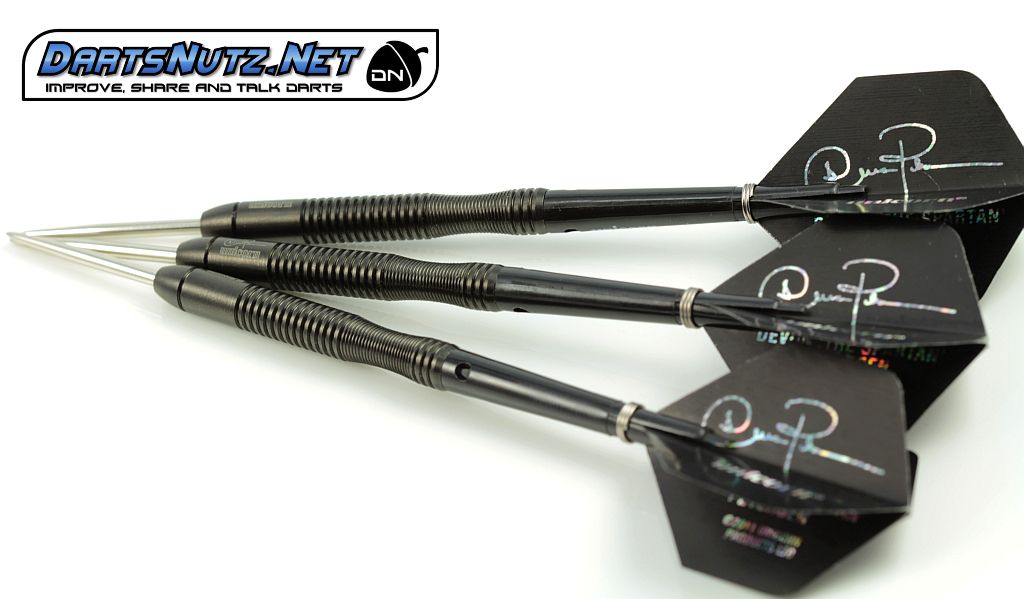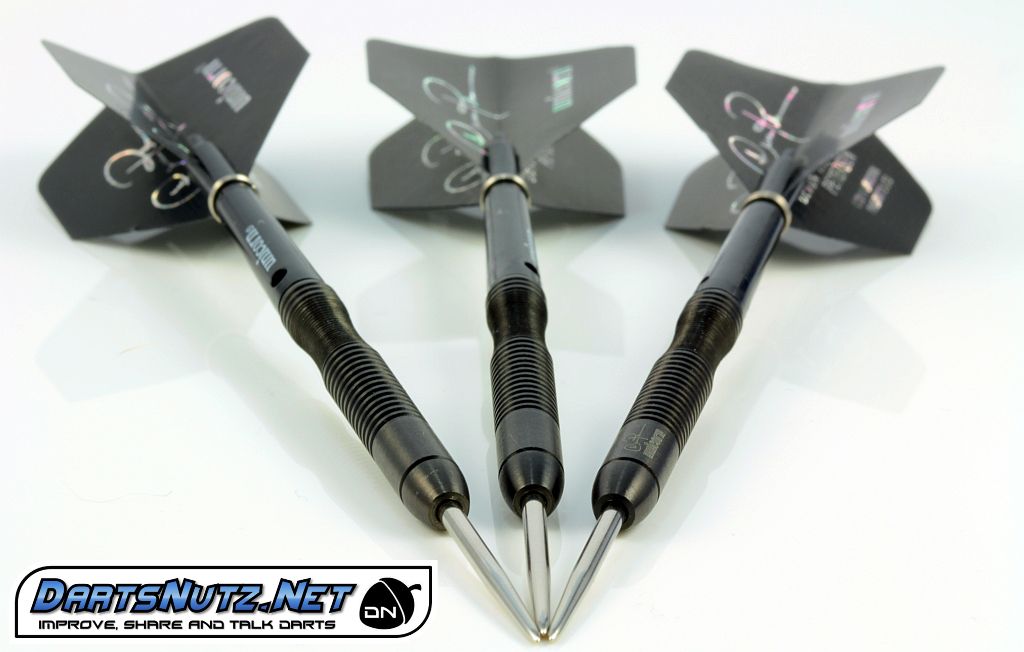 CLOSE UP PICS: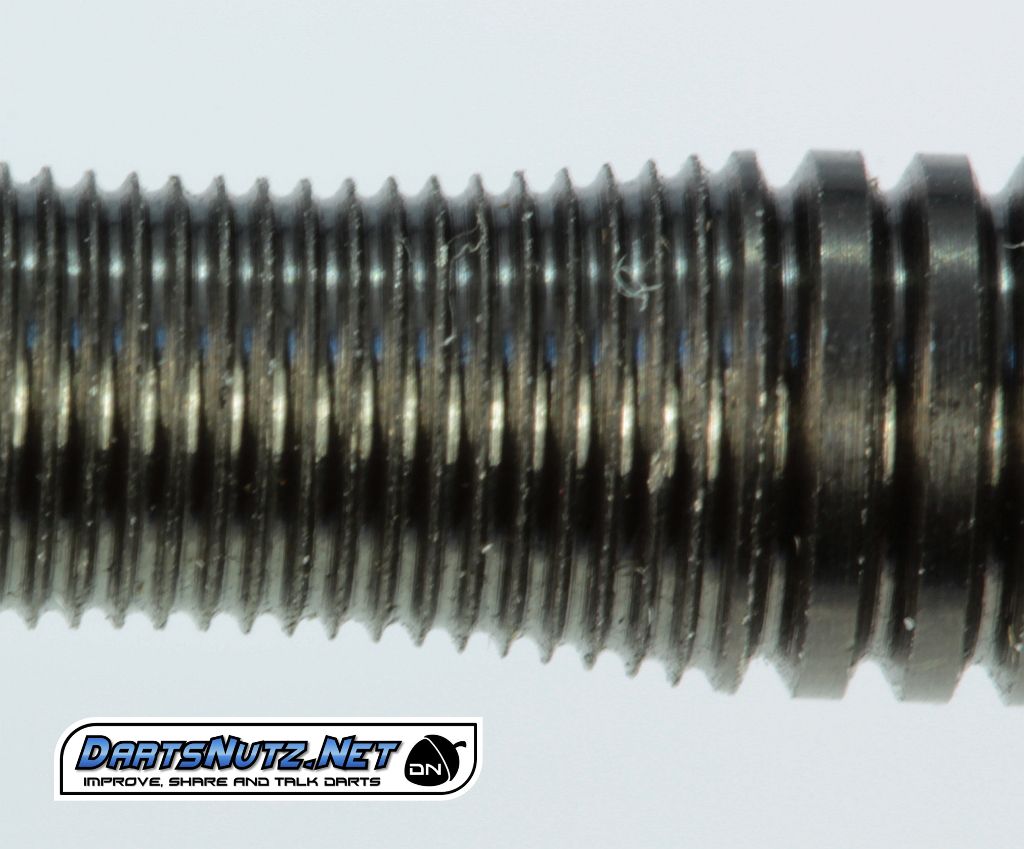 The darts have a very deep black finish, I think its a black ti coating but cant find the info to be sure but it really sets off the profile of the darts beautifully and gives them a very nice sleek and sexy look. The scallop section of the rear has a micro grip which is a high medium level of grip and the front of the barrel is smooth but the coating gives a little grippiness, the rest of the barrel is made up if a thin ring style which is also about a high medium level of grip.



DIMENSIONS:



Length:



Width:



Detailed Dimensions:






WEIGHT:



Two barrels were the same weight and the third was just 6 hundredths of a gram heavier so very good weight match overall: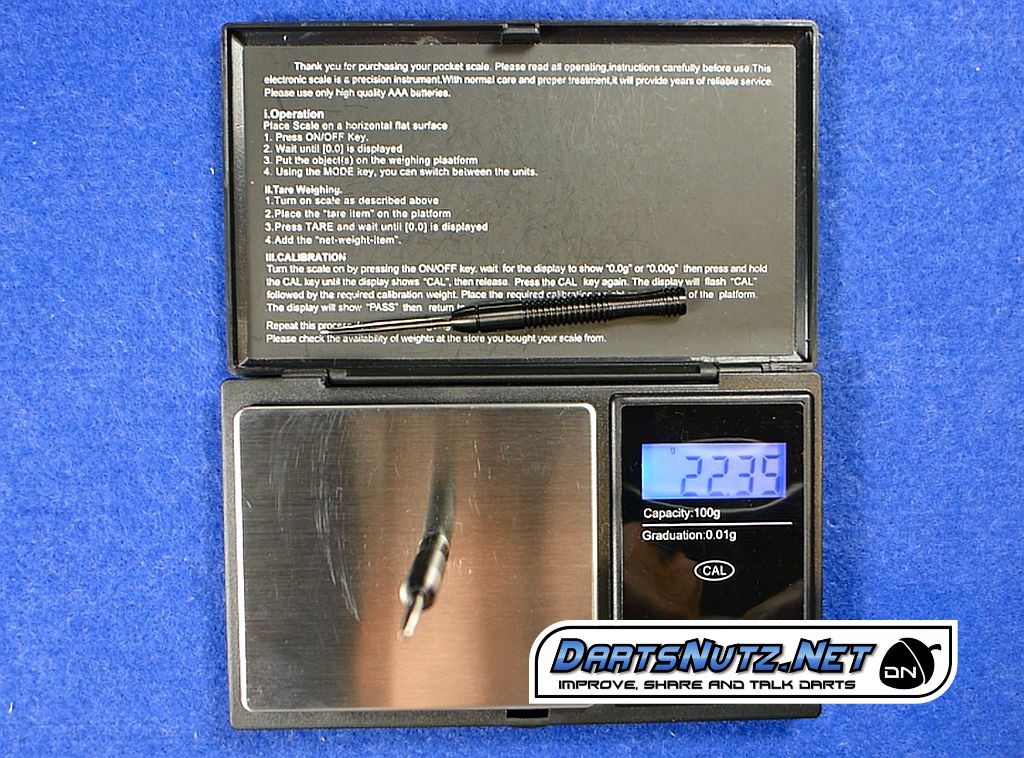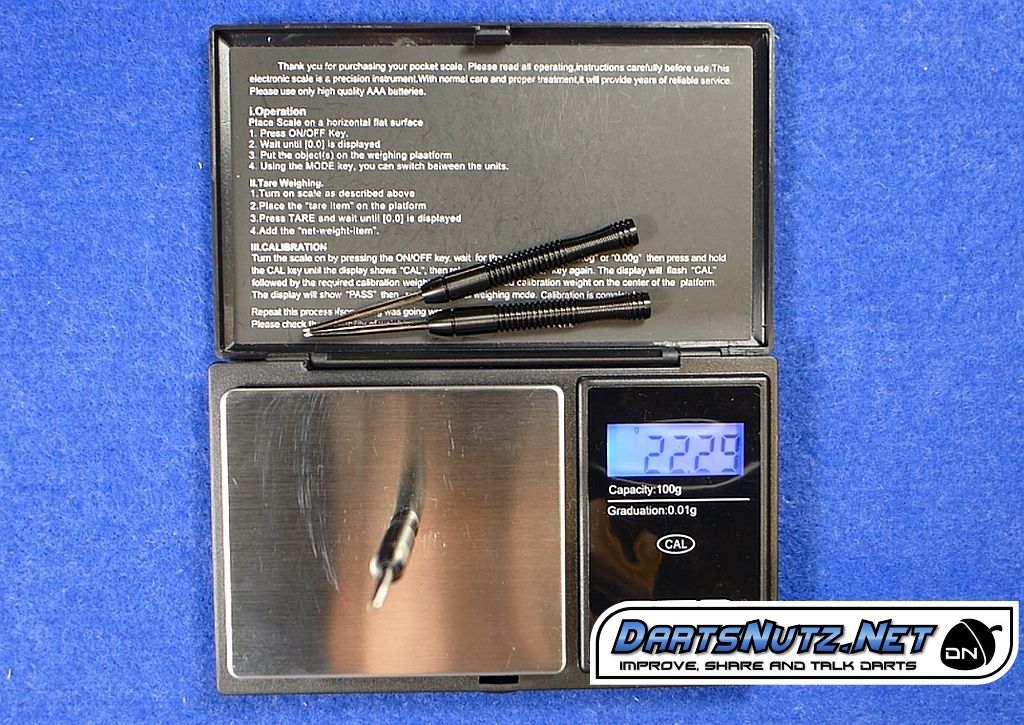 Weight with the full set up as supplied:





BALANCE:



With nothing attached the balance was just a little front of centre:



With the supplied set up it moved a little more to the rear:



Balance with my medium, short and extra short nylon stems and standard flights:





MY GRIP:



I held these on the front with my normal grip and although there is no physical grip on the barrel the coating was helping to some extent. I tried gripping at the middle and rear too. The rear was comfortable in the scallop but a little weird for me to throw so far from my natural grip but not as bad as I was expecting, throwing from the middle was ok though.



Darts landed mostly tail up and yes that's another throw that I missed out on a 180



CONCLUSION:



These are very nice looking darts but I was not expecting them to work so well with my front grip, may be the scallop section at the rear was making me think they are just for rear grippers but they throw a whole lot better with my grip than I thought and were nice to throw, they seemed to release well from my fingers, may be the fact its smooth at the part I gripped is the reason for that.

I think they might suit a rear gripper best but I also thought they threw ok from the front so may be a more versatile dart than they first appear.

The black coating is great on these, very deeply blacked and has a nice feel too. Quality is very nice on these.

The darts seemed to fly a little flatter when I held it at the rear which was a little surprising but with my normal front grip its flight was pretty much steady with just a little kick up at the rear which settled quickly.

A very nice dart indeed




SUMMARY RATINGS:



Looks: 8.5 (very sleek)
Grip: 7 (on a 1 to 10 Scale, 10 been severe grip)
Weight match: 8.5 (very close)
Quality: 8 (nice quality, coating is great)
Value: 8 (not bad for such a nice dart)
Suitability for me: 7.5 (fly quite well with my front grip which surprised me)

Best Feature: looks
If you are a guest browsing this forum, why not join up, we're a friendly bunch here and love to welcome new members
Click
HERE
to join
Subscribe to my Darts Review Channel on Youtube:
CLICK HERE
My darts collection:
Flickr Album